Two weeks have passed since Hurricane Dorian finally moved away from the Bahamas, after pummeling the island nation for days with sustained winds reaching 185 mph (295 kph). The official death toll has reached 50, but hundreds remain listed as missing, as search and rescue teams continue to comb through widespread wreckage. Thousands of residents evacuated in the days following the storm, but many remain on the hard-hit islands of Abacos and Grand Bahama. Bahamian agencies are working with NGOs, foreign governments, and cruise and travel corporations to provide food, water, and supplies to those still in need. Gathered below, images from the past 10 days across the Bahamas, still reeling from disaster.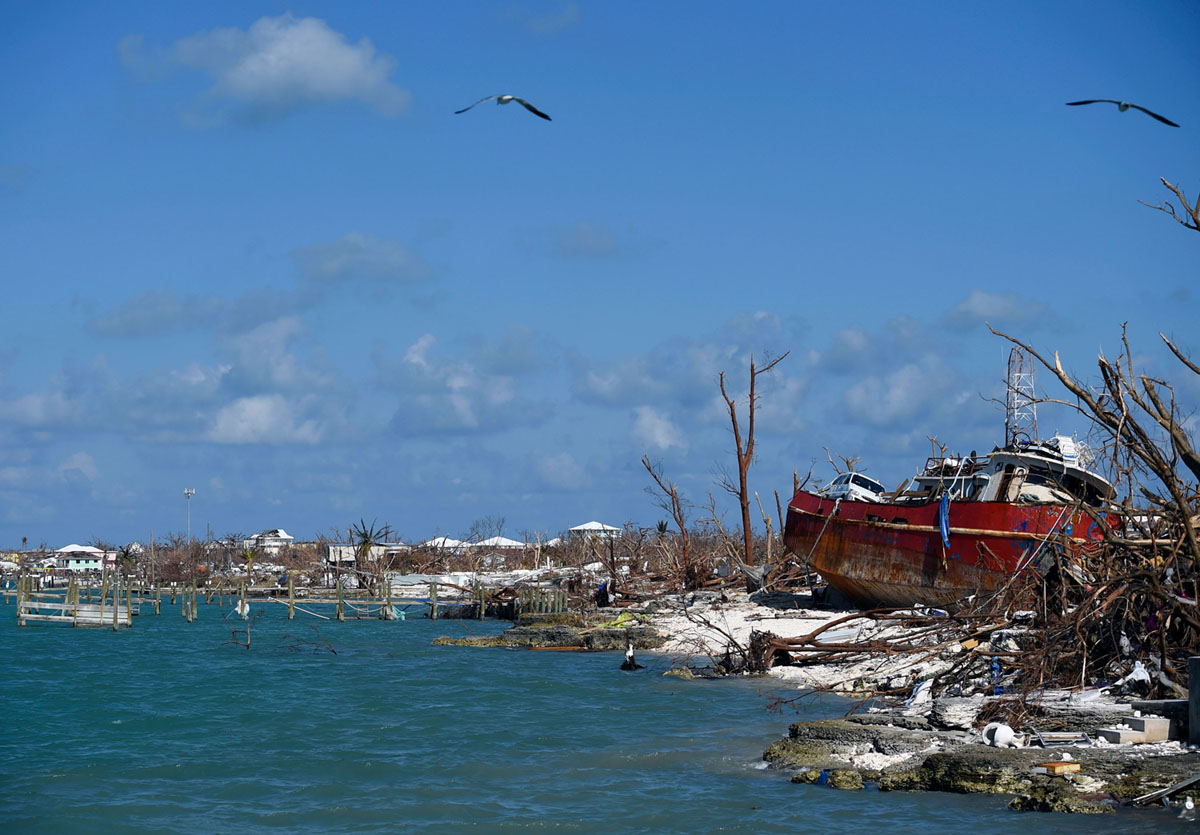 Over the past month, the annual slash-and-burn efforts to create agricultural land across Indonesia's Sumatra and Borneo islands have led to nearly 1,000 wildfires that are generating thick clouds of smoke and haze now blanketing parts of Southeast Asia. Most of the blazes are illegal fires set to clear land for palm oil and pulpwood industries. Malaysia is pressuring neighboring Indonesia to address the wildfires and step up enforcement to prevent future illegal burns. Its air quality has officially reached "unhealthy" levels, and dozens of schools have been closed.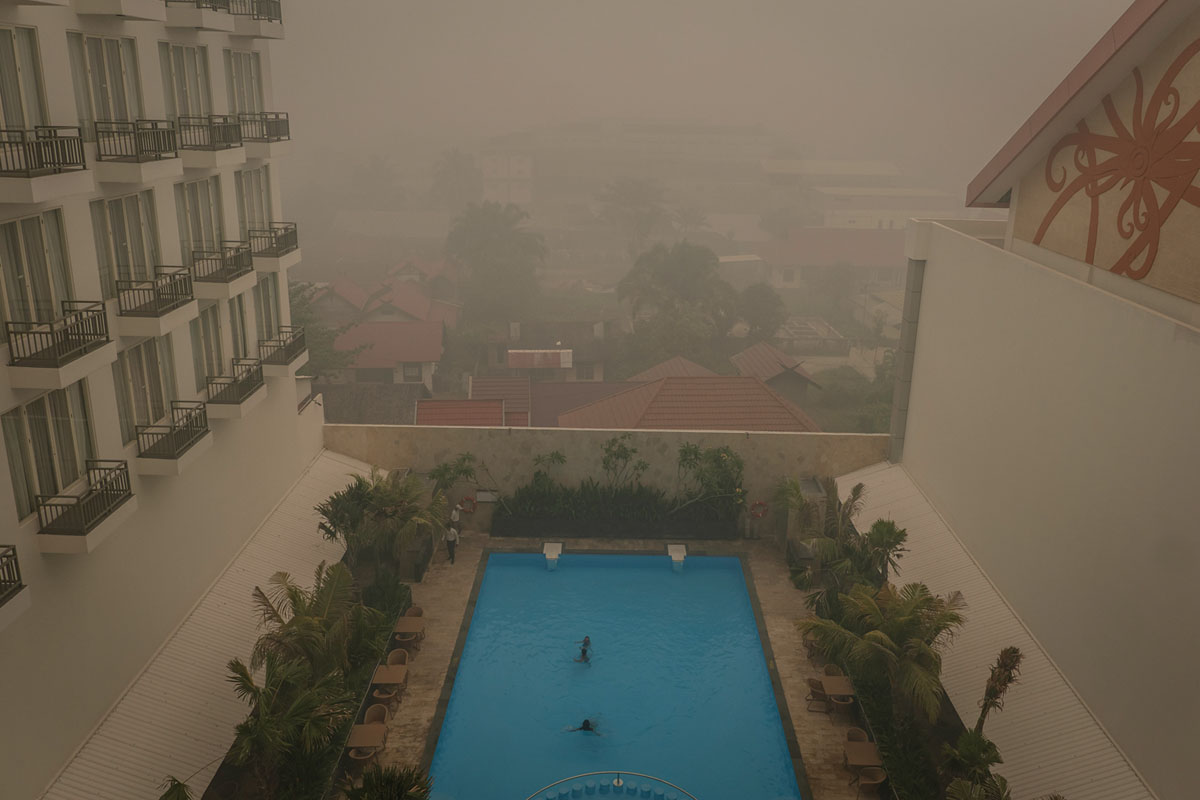 In April 1904, St. Louis opened its doors to the world for what was officially called the Louisiana Purchase Exposition, but was widely known as the St. Louis World's Fair. Millions of dollars had been spent to build the 1,200-acre fairgrounds and its nearly 1,500 buildings—a huge scale that ended up delaying the opening by a year. During the eight months the fair stayed open, nearly 20 million people paid a visit. On display were marvels of technology, agriculture, art, and history, and there were amusement rides and entertainment to be found in a section called "the Pike." The fair introduced a huge audience to some relatively new inventions such as private automobiles, outdoor electric lighting, and the X-ray machine—as well as foods from across the United States and around the world. The exposition also had a focus on anthropological exhibits—with an approach that is shocking by today's standards: In some cases, organizers brought people from the Philippines, the Arctic, and elsewhere to the fairgrounds as set pieces among re-creations of their home environment or villages. After the fair closed, nearly all of its structures were demolished within a short time, leaving only a few footprints, ponds, and canals in Forest Park in St. Louis.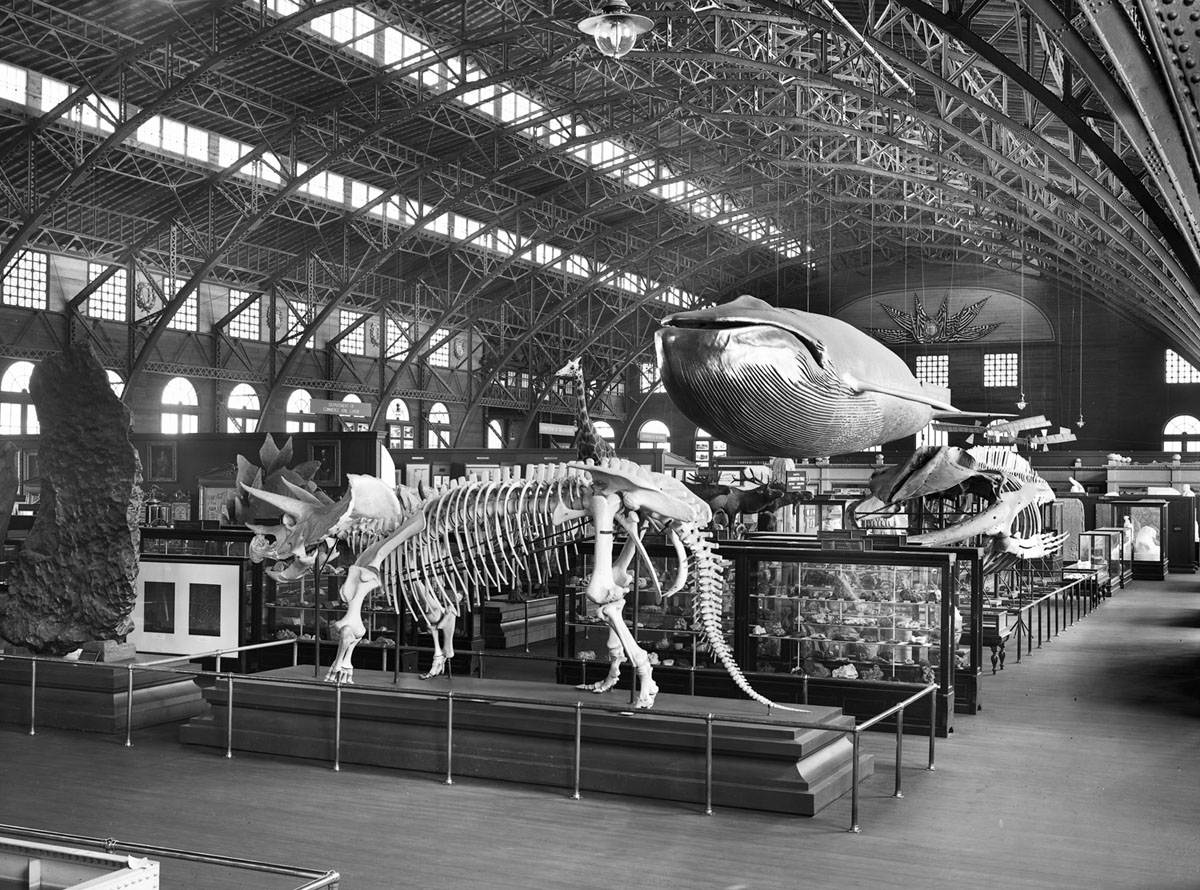 Updated: September 7, 2019 at 4:54 p.m.
A beard-and-mustache battle in Los Angeles, a sunset over Frankfurt, protests in Nigeria and Hong Kong, stormy days in Florida, a sleepy young rhino in France, lightning bolts over Rome, a shepherd among Turkish foothills, the West Indies Day parade in Brooklyn, the Corso Zundert flower parade in the Netherlands, the "Futurium" in Berlin, hurricane damage in the Bahamas, and much more
This photo essay has been updated to remove an image that was inadvertently included in an earlier version.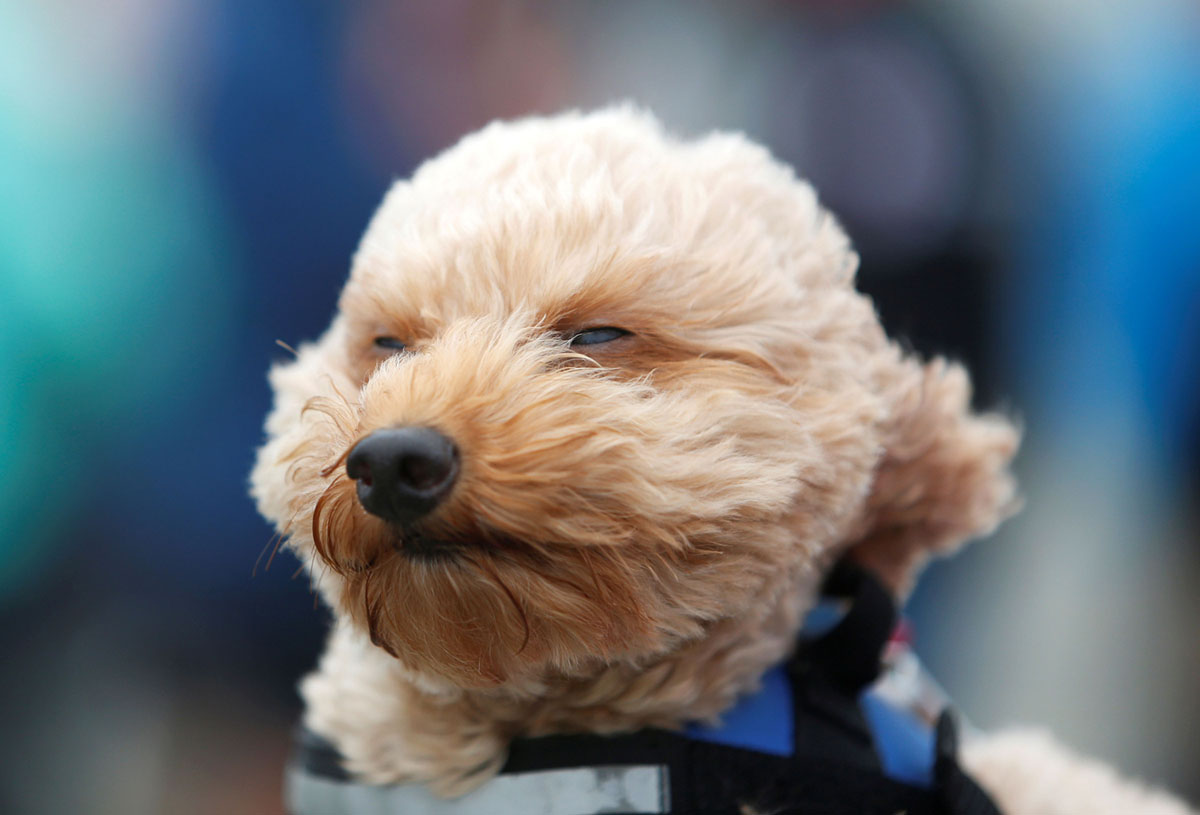 Rescue efforts are under way in the Bahamas as the official death toll climbed to 20 on Wednesday, after Hurricane Dorian lashed the islands for more than a day. Roads and airports are washed out, neighborhoods are smashed and flooded, and thousands of homes are damaged or destroyed. The Bahamian government and international relief organizations are working to assess the situation and reach those in need, as Dorian continues on a path northward, along the coast of the United States. Gathered here, some early images of the catastrophic damage caused by Dorian's slow crawl across the Bahamas.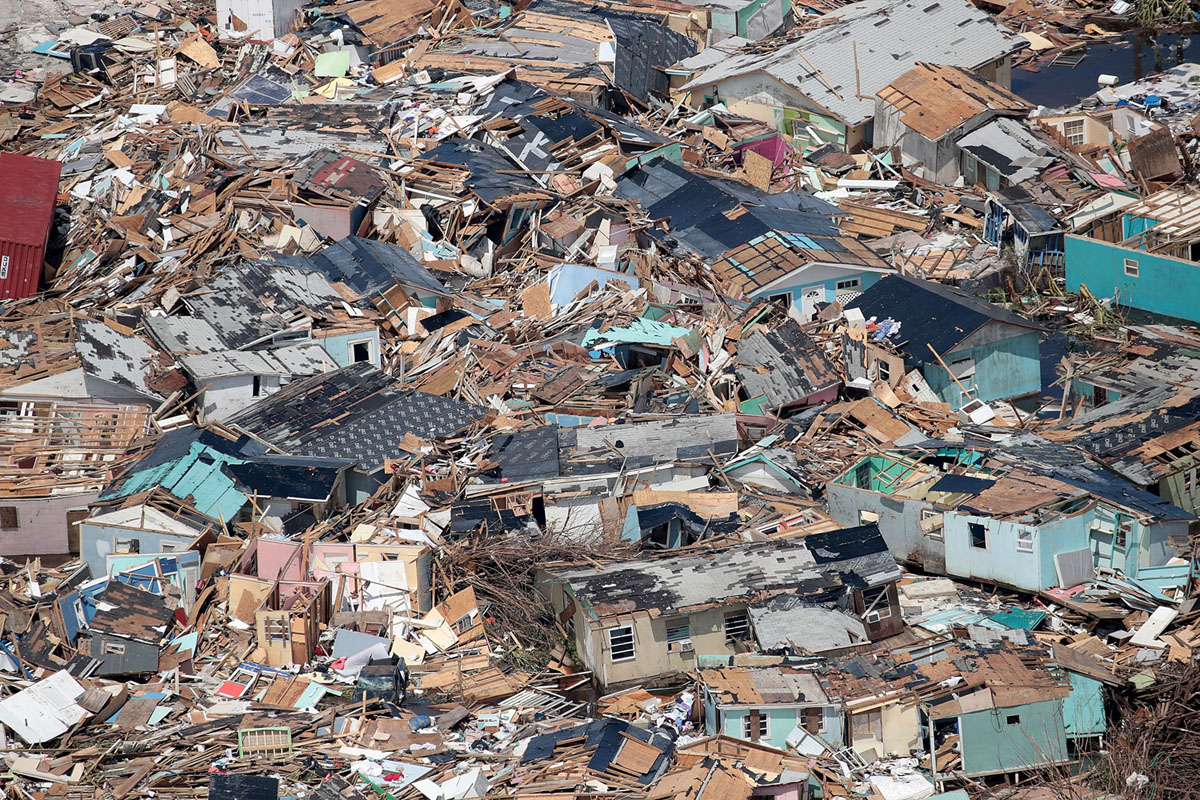 This summer has been a difficult one for me personally. In the past month, both my mother and my father passed away. I will miss them immensely, and will be remembering their lives among family and friends, but here, on these pages, I'd like to honor them with a collection of images showcasing the place on Earth they loved and called home: Washington. When I was young, we lived on the east side of the state, on a big farm outside Spokane. We spent countless hours driving the highways and back roads connecting the farms to the towns and the city. Our family split up, and over time, some of us moved west to Bellingham, Longview, and Seattle. These were the green lands I dreamed of as a boy, and we spent years exploring the mountains, shorelines, rain forests, and cities up and down the coast. These are for you, Mom, and for you, Dad.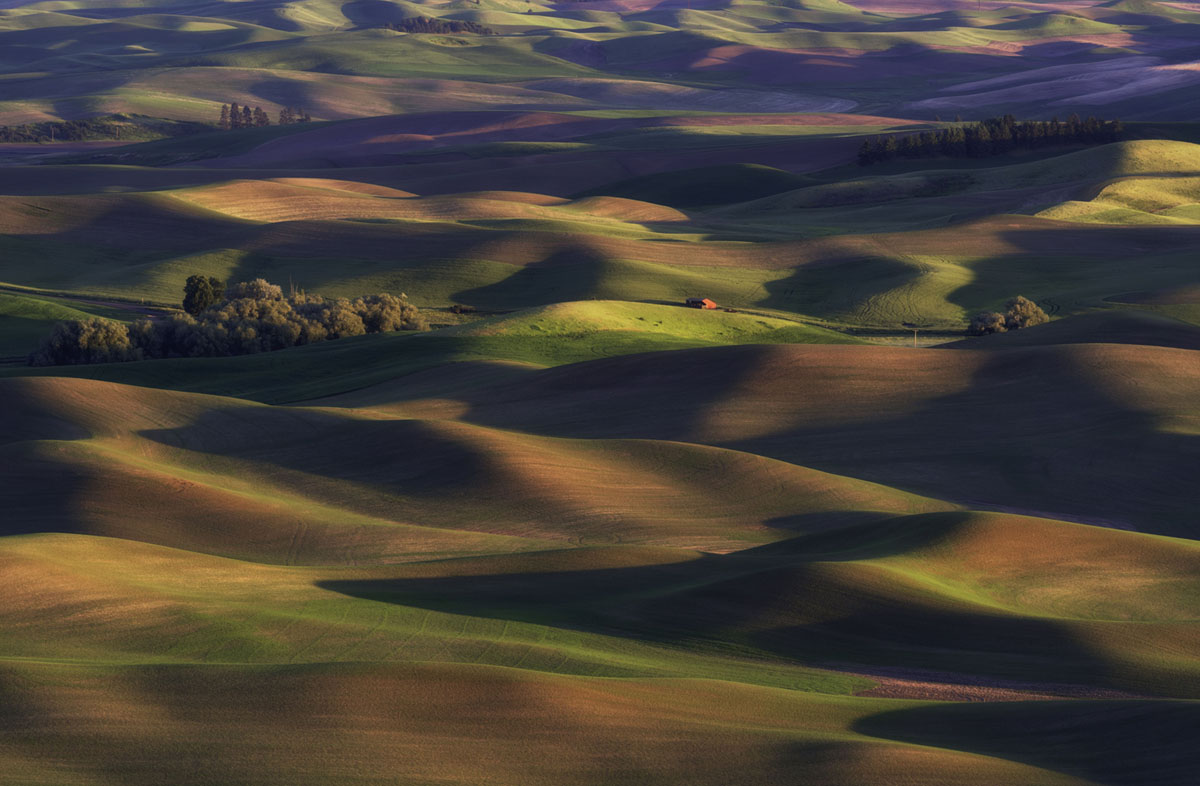 An orphaned lion cub in Turkey, wildfires in Bolivia, ongoing protests in Hong Kong, a performance by Lizzo in New Jersey, a mudflat horse race in Germany, the Tango World Championship in Buenos Aires, La Tomatina in Spain, bog snorkeling in Wales, the Soldier Hollow Classic Sheepdog Championship in Utah, and much more.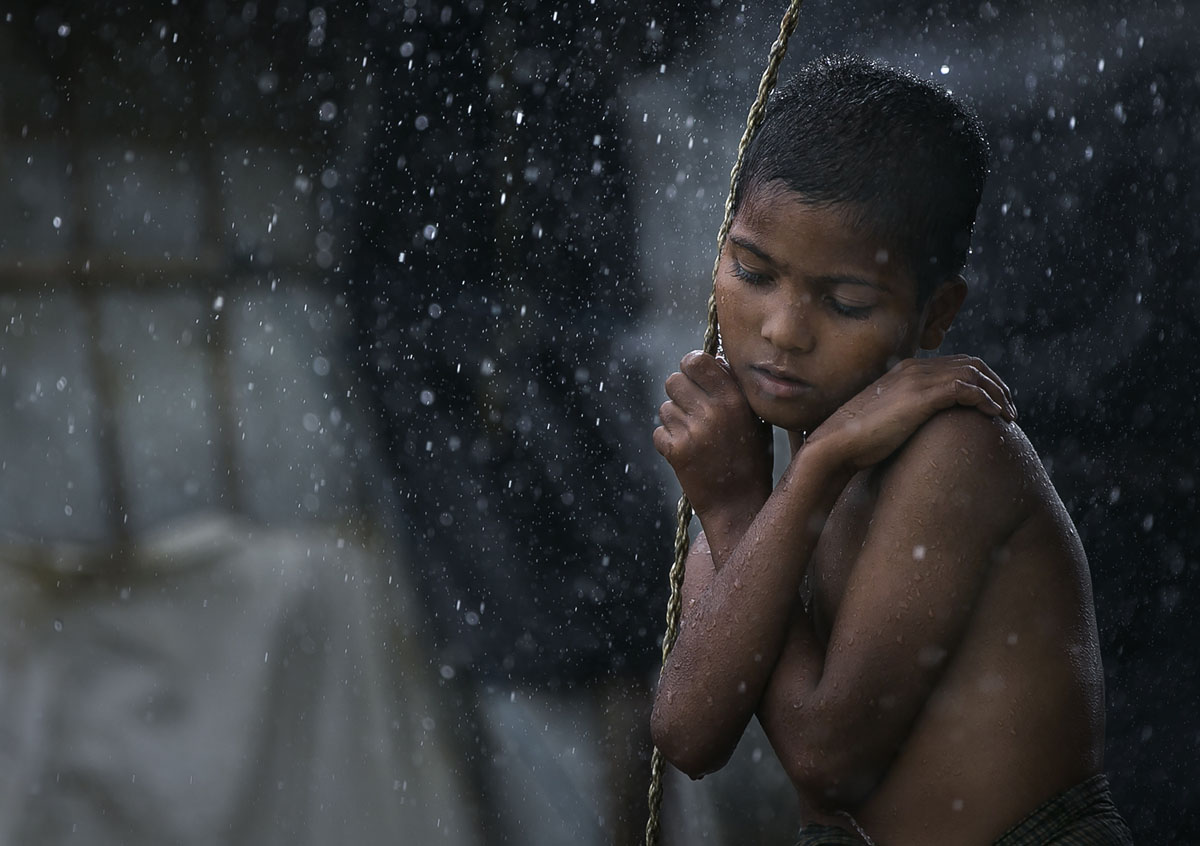 Margaret Bourke-White was born in New York City in 1904, and grew up in rural New Jersey. She went on to study science and art at multiple universities in the United States from 1921 to 1927, then began a successful run as an industrial photographer, making notable images of factories and skyscrapers in the late 1920s. By 1929, she began working for magazine publishers, joining both Fortune and, later, LIFE. She spent years traveling the world, covering major events from World War II to the partition of India and Pakistan, the Korean War, and much more. Bourke-White held numerous "firsts" in her professional life—she was the first foreign photographer allowed to take pictures of Soviet industry, she was the first female staff photographer for LIFE magazine and made its first cover photo, and she was the first woman allowed to work in combat zones in World War II. Gathered here, a small collection of the thousands of remarkable images she made over a lifetime—Margaret Bourke-White passed away in 1971, at age 67, from Parkinson's disease.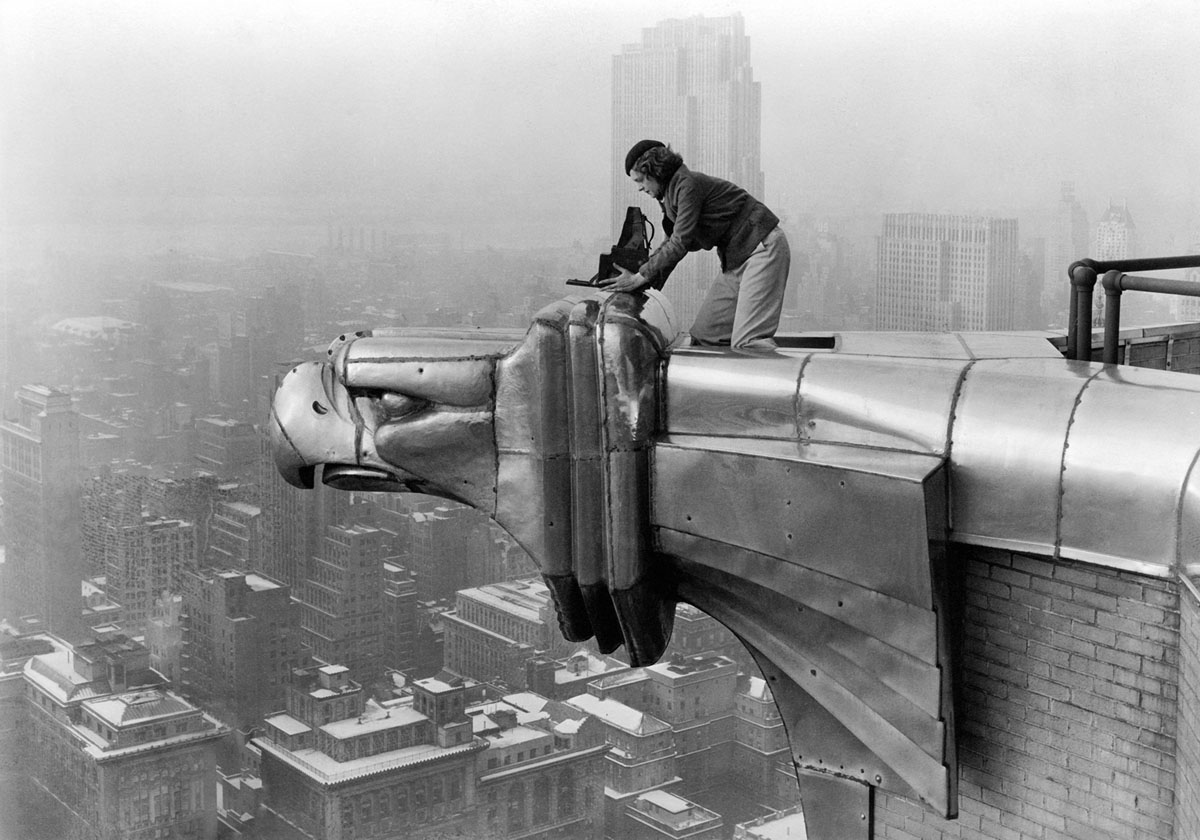 The 2019 Tahiti Pro, stop No. 7 of the World Surf League Men's Championship Tour, is under way this week in Tahiti. Brian Bielmann, a photographer with Agence France-Presse, is on the scene, capturing images of the surfers amid the beauty and chaos churned up by the famous waves of Teahupo'o reef. Collected below, some of Bielmann's photos of practice sessions and competition runs, as seen from the surface and from beneath the waves.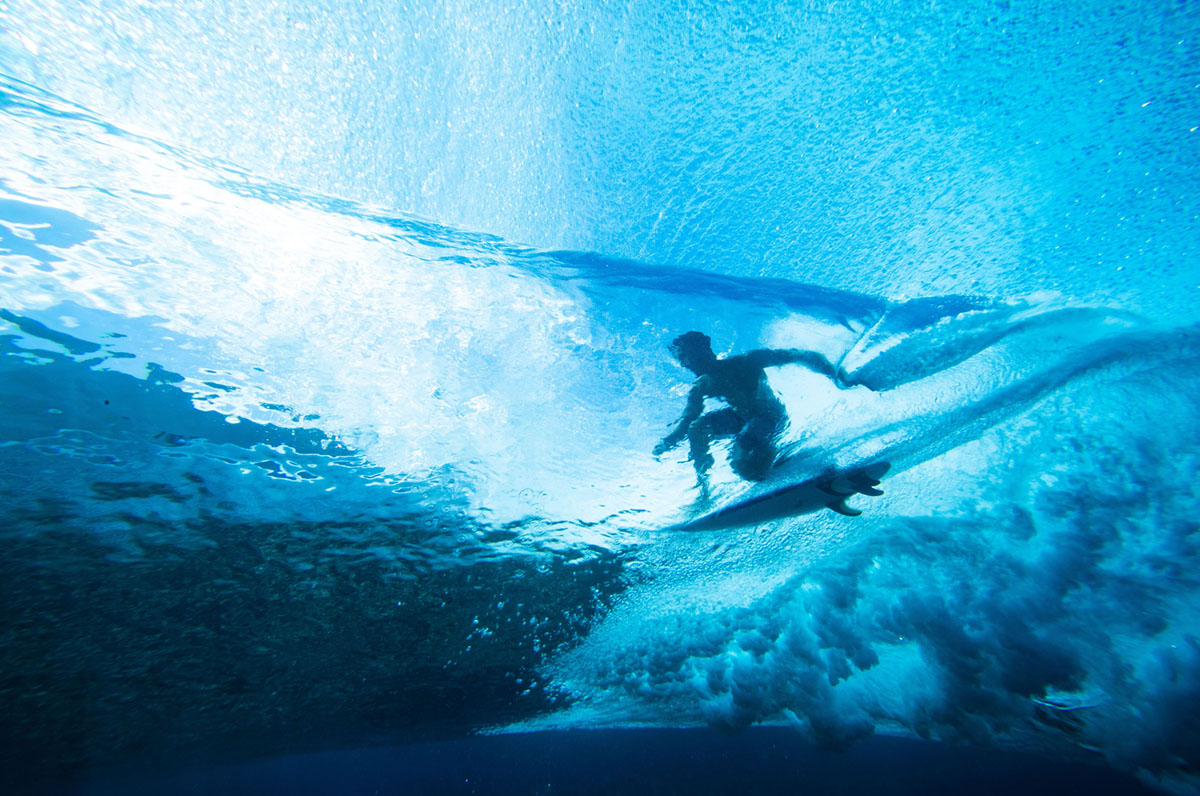 For weeks now, forest fires have been burning across Brazil's Amazon rainforest—generally a normal situation in the dry season, but the fires are much worse than normal this year. Brazil's official numbers now tally more than 79,500 fires this year—more than half of those in the Amazon, making this the "most active fire year in that region since 2010." The majority of these fires are intentional, set by farmers and ranchers to clear fields and open up land for grazing. The government of Brazilian President Jair Bolsonaro, who promised to relax environmental protections, faces growing criticism in Brazil and abroad as the Amazon burns. Gathered here, images from Brazil taken over the past few days. Editor's note: A government handout photo of an aircraft dropping water was removed from this story, after it was discovered to have been taken years earlier.
A "Grand Tattoo" in Berlin, a trapped raccoon in Florida, pole vaulting in Peru, scuffles in Hong Kong, a baby hippo in Taipei, mutton bustin' in Iowa, a Diplodocus in Germany, Eid Al-Adha in Mauritania, a baptism in Mexico, wildfires in Greece, spear fishing in Maine, stars over Wadi Rum, Oktoberfest prep in Berlin, and much more.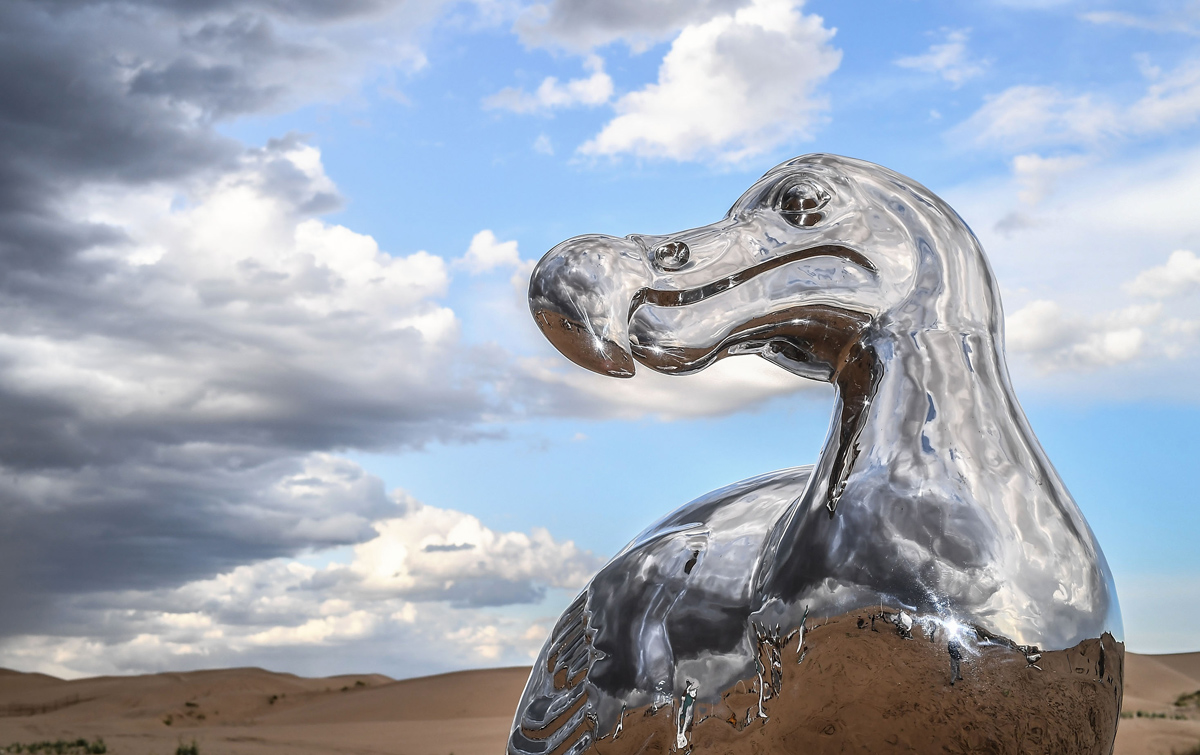 The 151-foot-tall Statue of Liberty, officially Liberty Enlightening the World, designed by Frédéric Auguste Bartholdi and Gustave Eiffel, was a gift to the United States from the people of France in 1886. With a tablet inscribed with the date of America's independence, a broken chain beside one foot symbolizing the abolition of slavery, and a guiding light held up for the world to see, the structure is loaded with symbolism. The sonnet "The New Colossus," written by Emma Lazarus for the statue, reads in part: "Here at our sea-washed, sunset gates shall stand / a mighty woman with a torch, whose flame / is the imprisoned lightning, and her name / Mother of Exiles." The statue has stood watch over New York Harbor for more than 130 years, as the nearby city skyline evolved and grew dramatically. Gathered below, images of the Statue of Liberty, inside and out, from her birth in Paris to the present day.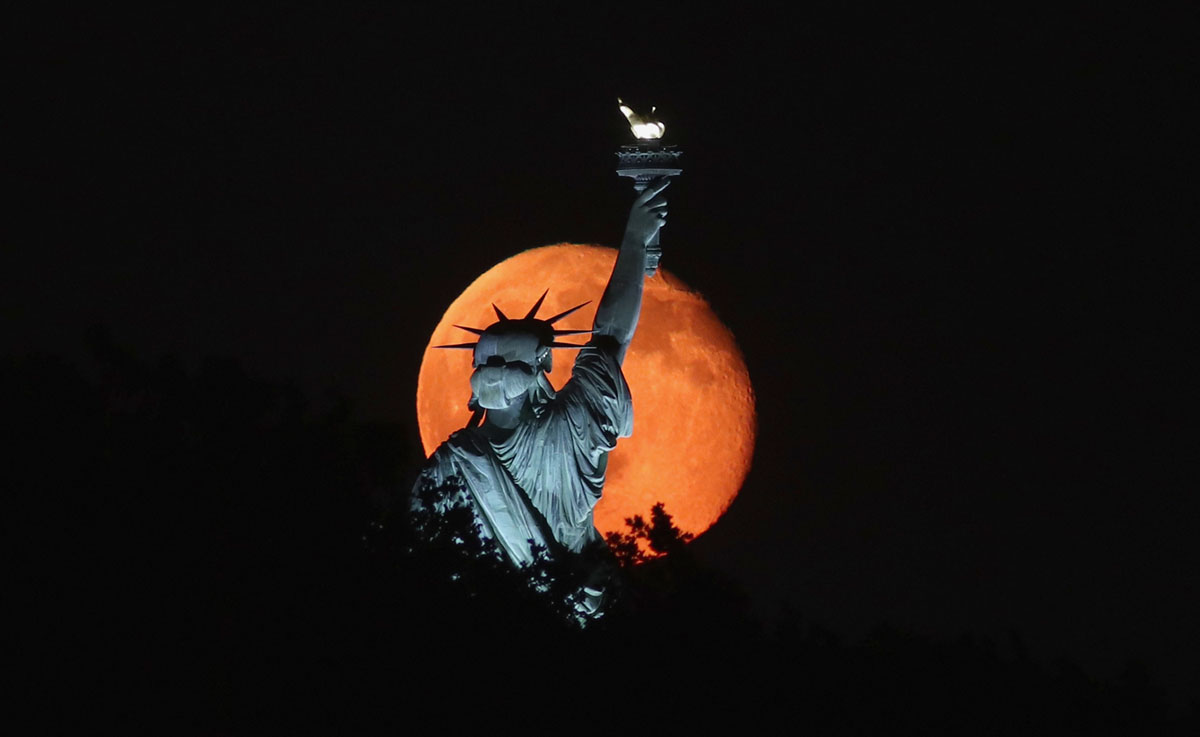 Fifty years ago, more than 400,000 people descended on Bethel, New York, headed to a dairy farm owned by Max and Miriam Yasgur, where the Woodstock Music & Art Fair was being held. Planners had told the Yasgurs and town officials that they expected no more than 50,000 attendees, and were overwhelmed by the huge crowds. Over three days, 32 acts performed onstage, including Joan Baez, Santana, the Grateful Dead, Creedence Clearwater Revival, Janis Joplin, Sly and the Family Stone, The Who, Jefferson Airplane, The Band, Crosby, Stills, Nash & Young, and Jimi Hendrix. Woodstock became a major cultural event, amplified by news coverage, a popular documentary film, and the music that became symbolic of an era.
Clashes in Kyrgyzstan, the Pan American Games in Peru, Iowa State Fair preparations, the Amsterdam Canal Pride Parade, memorials for shooting victims in the U.S., the Jember Fashion Carnival in Indonesia, animal rescue in Colombia, the Twins Days Festival in Twinsburg, Hiroshima memorials in Japan, a massive geode in Spain, Yemen's ongoing civil war, the Wacken Open Air heavy metal festival in Germany, and much more.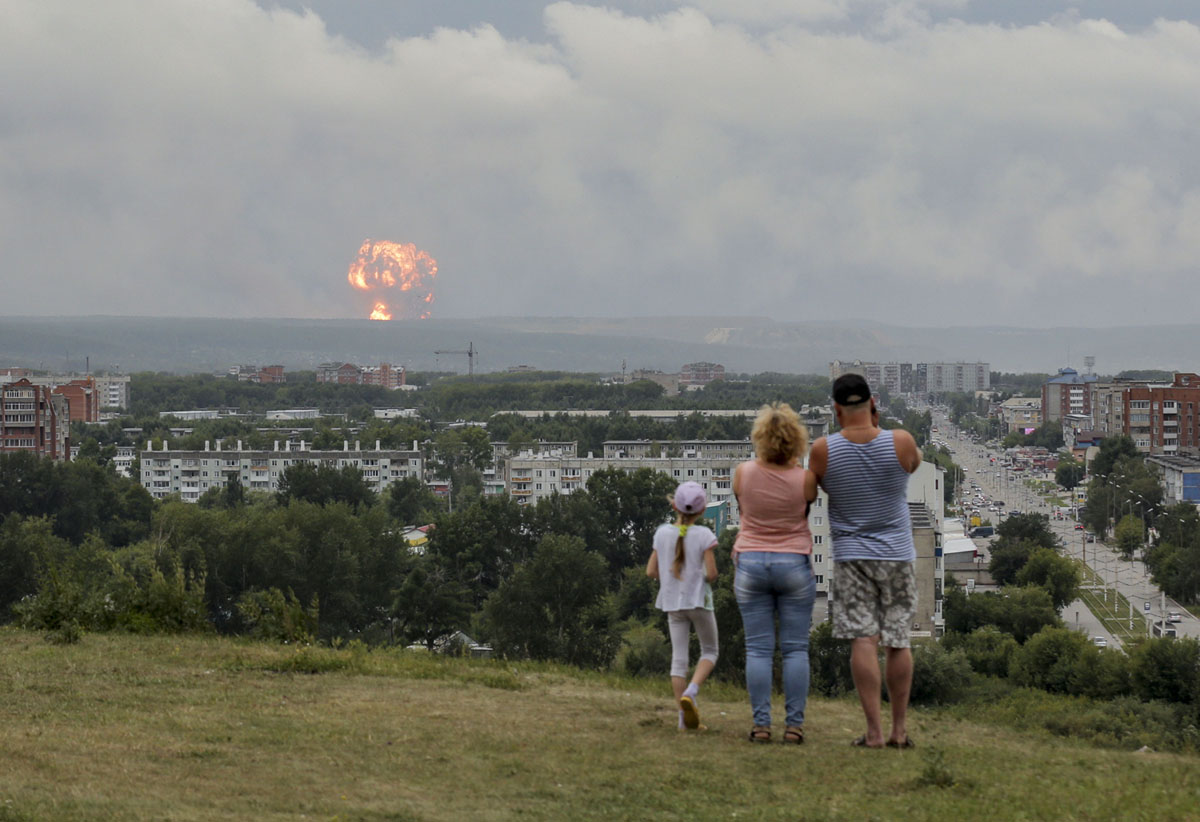 Organizations around the world continue to explore the therapeutic benefits of time spent with well-trained and amicable dogs. Some immediate benefits include companionship, soothing of frayed nerves, easing of discomfort, and a breaking down of social barriers. People with intellectual disabilities or mental-health issues can interact with therapy dogs to develop their social skills and gain a sense of autonomy. People in emotional distress can gain instant, nonjudgmental support and affection. And a visit from a furry bundle of energy can bring some happiness to bleak situations. Gathered here, a collection of images of these working dogs, bringing care, peace, and joy to those in need.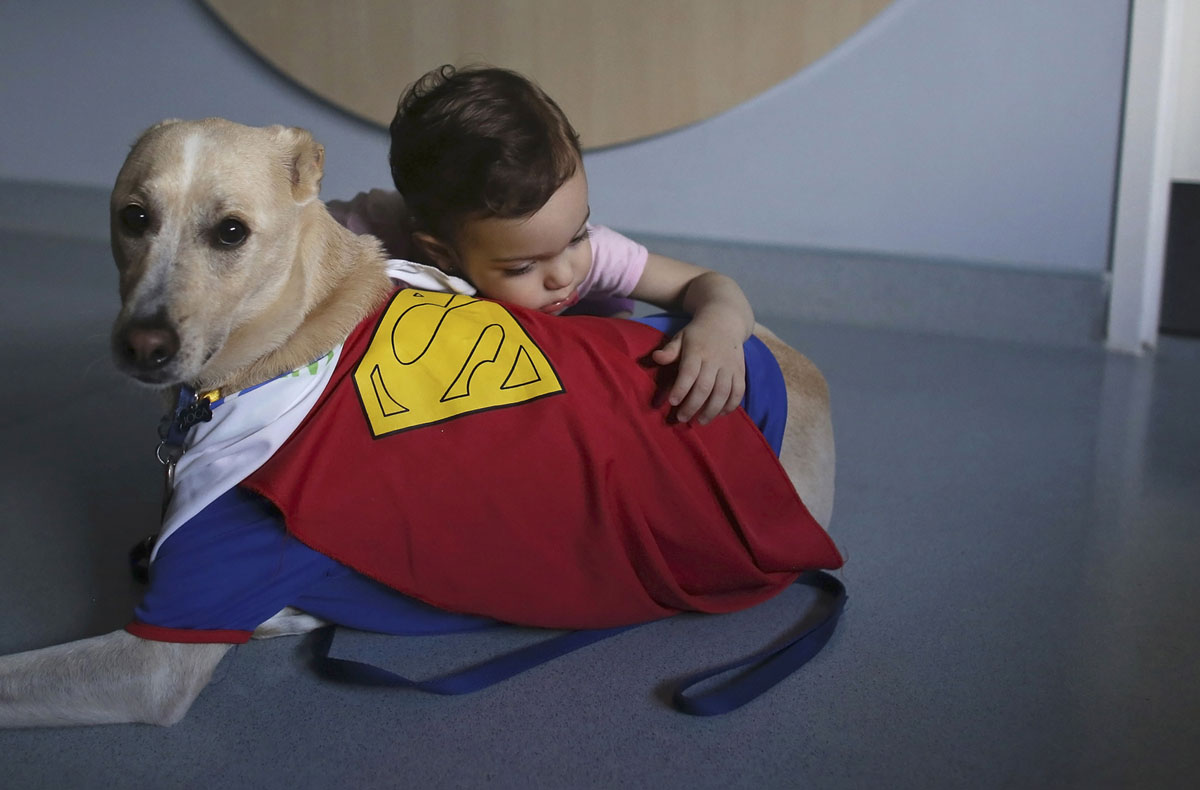 For the past week and a half, more than 6,500 athletes from all over North and South America have been competing in hundreds of events in 39 sports in and around Lima, Peru, in the 2019 Pan American Games. Collected below, images of some of the action taking place in the arenas, parks, open fields, beaches, rivers, and streets of Lima.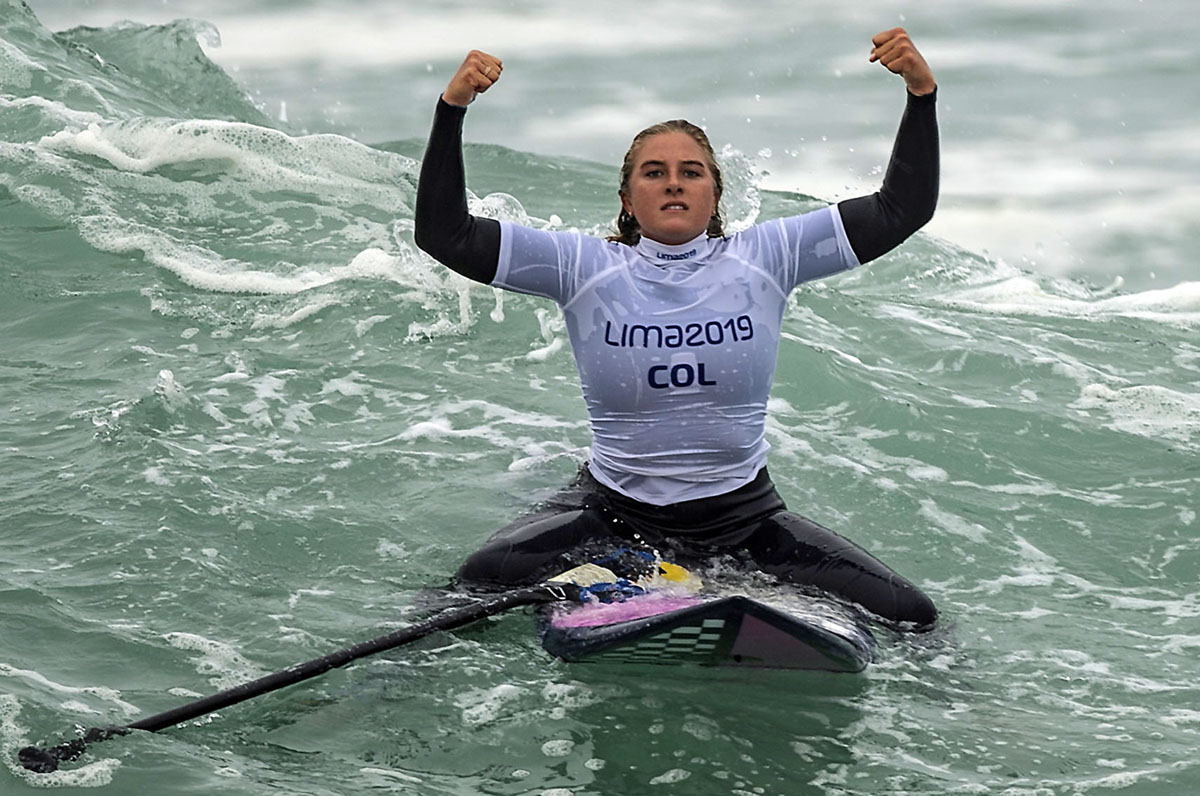 Recent unseasonably warm temperatures, brought to Greenland by a heat wave that smashed records across Europe a week before, have accelerated the melting of the ice sheet that covers 82 percent of the country, releasing water at record rates. On Thursday alone, an estimated 12.5 billion tons of meltwater flowed into the ocean, which would be the highest single-day total since 1950, according to Ted Scambos, a senior researcher at the National Snow and Ice Data Center, quoted in The Washington Post. Snow and ice melt every summer in Greenland, and this heat wave was an anomalous event, but climatologists warn that overall warming trends intensify such events, and make them more likely in years to come. The Associated Press cites a June 2019 study that concluded "melting ice in Greenland alone will add between 5 and 33 centimeters (2 to 13 inches) to rising global sea levels by the year 2100."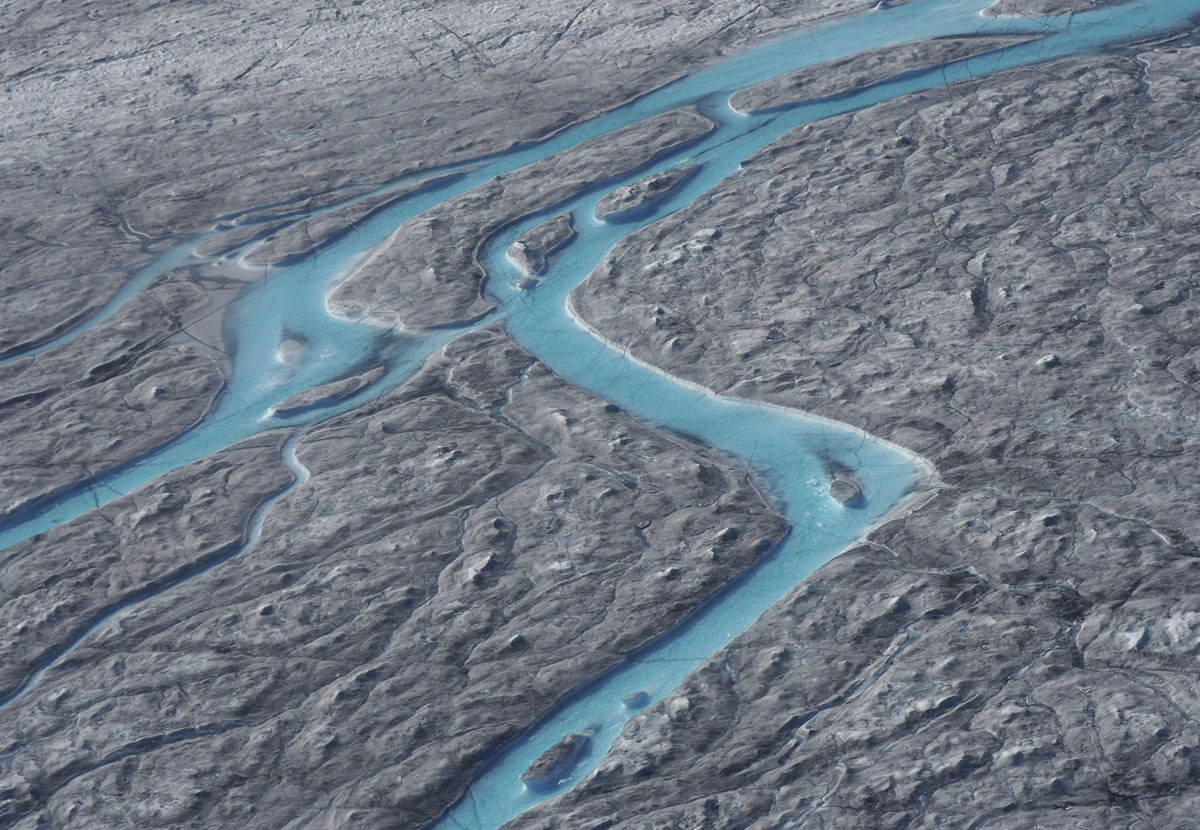 The Pan American Games in Peru, a 3-D-printed prosthetic arm in Australia, a baby Sumatran elephant in Indonesia, paddle-boarding pups in the U.K., the Tour de France in Paris, U.S. Democratic presidential debates in Detroit, Vladimir Putin in a submersible, a cranky tiger cub in Istanbul, a hot-air-balloon festival in France, and much more.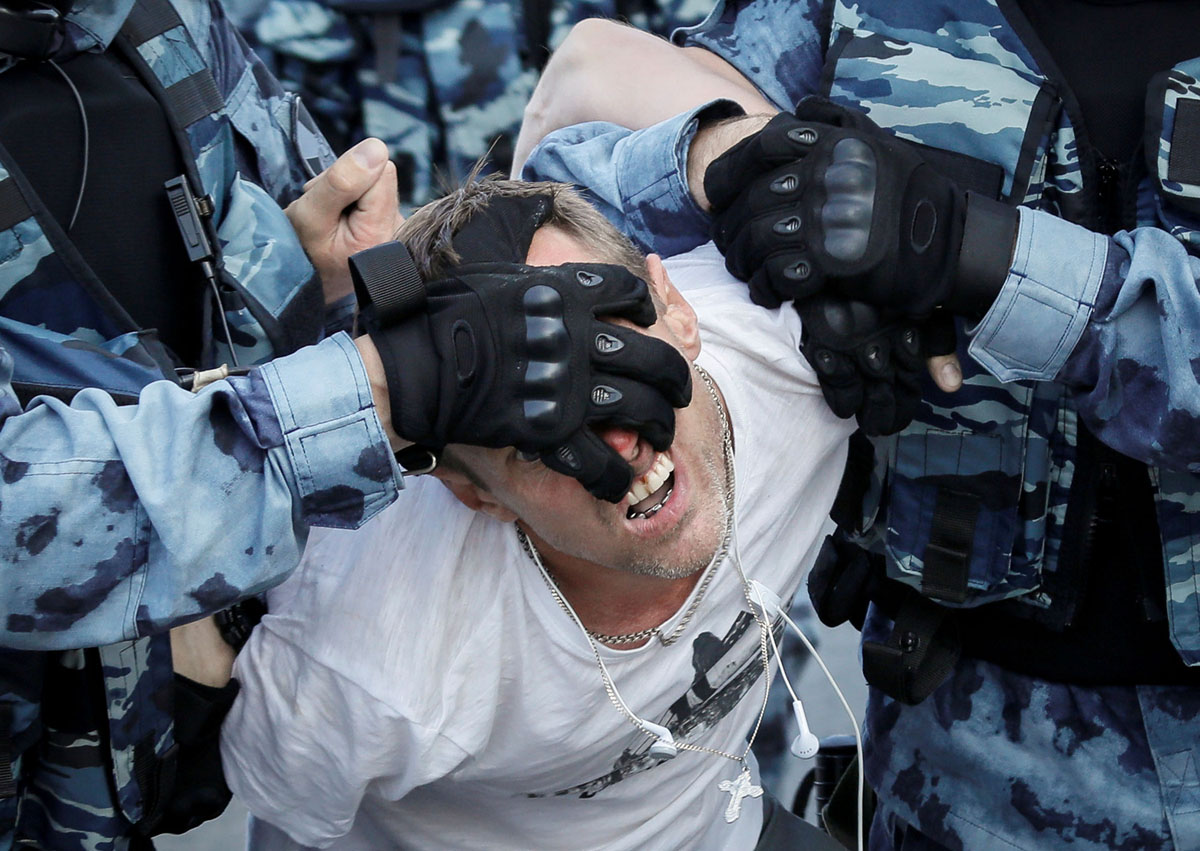 Today, the 200th birthday of the author Herman Melville, most famous for his book Moby Dick, seems like an appropriate moment to compile a collection of images of whales from around the world. Melville's knowledge and appreciation of these magnificent animals, along with his storytelling skills, continue to make Moby Dick a compelling read. The real-world beauty of whales in their natural habitat makes them magnificent creatures—protected now by ongoing conservation efforts, yet still threatened.
While July is the warmest month of any year in the Northern Hemisphere, this month—July 2019—is shaping up to be the hottest month ever recorded. All-time temperature records are being broken across North America and Europe. More wildfires than normal are raging across Russia, burning more than 7 million acres so far. Heat waves are affecting many parts of the Arctic and Greenland's ice sheet, creating one of the "greatest melting events ever recorded." While people and animals are still finding ways to enjoy the warm weather, they are also working to cope with the extremes.