For ten days now, hundreds of thousands of people have taken to the streets in the U.S. territory of Puerto Rico to demand the resignation of Governor Ricardo Rossello. The calls for Rossello to step down come after the leak of a group chat between Rossello and his aides and Cabinet members, in which offensive, misogynistic, and homophobic comments were made. This follows ongoing public dissatisfaction with Puerto Rico's government amid corruption scandals and continued problems related to recovery efforts following Hurricane Maria.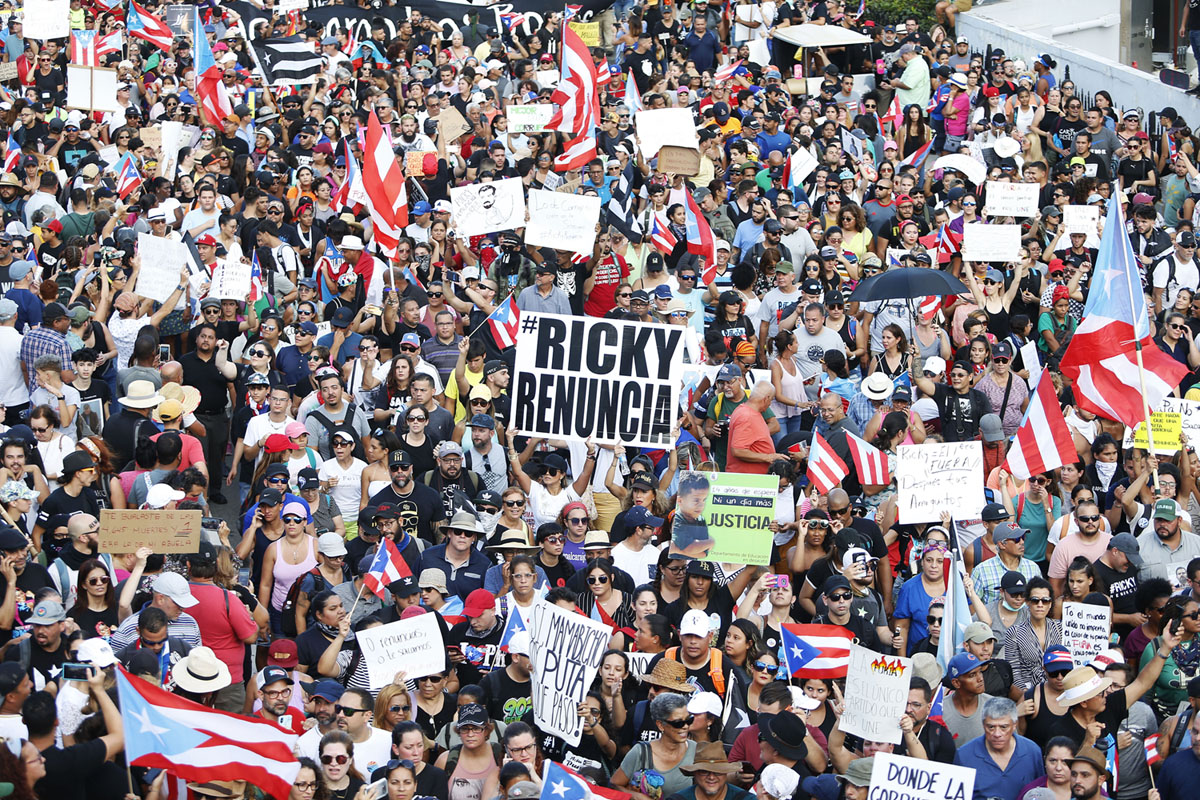 On July 20, 1969, the astronaut Neil Armstrong became the first human being to walk on another world, famously marking the moment with the phrase: "That's one small step for [a] man, one giant leap for mankind." After months of preparation, preceded by years of development and testing, the crew of NASA's Apollo 11 lifted off from Florida on July 16, arriving at the moon on July 19. While Command Module Pilot Michael Collins remained in lunar orbit, Armstrong and Lunar Module Pilot Edwin "Buzz" Aldrin descended to the surface and spent two and a half hours on the moon, setting up experiments, taking photos, and gathering samples. After their safe return home, the crew were celebrated by politicians and the public as they embarked on a 45-day goodwill tour, visiting a total of 27 cities in 24 countries. Below, 50 photos of the historic Apollo 11 mission, on the 50th anniversary of that giant leap. Editor's Note: This article is part of a series reflecting on Apollo 11, 50 years later.
Cliff diving in Beirut, "swan upping" in London, protests against Puerto Rico's governor, underwater violin in Malta, Wimbledon finals in London, a newborn walrus in Florida, a projected rocket in Washington, D.C., flooding in Louisiana, cattle in New Zealand, the Winegrowers Festival in Switzerland, and much more.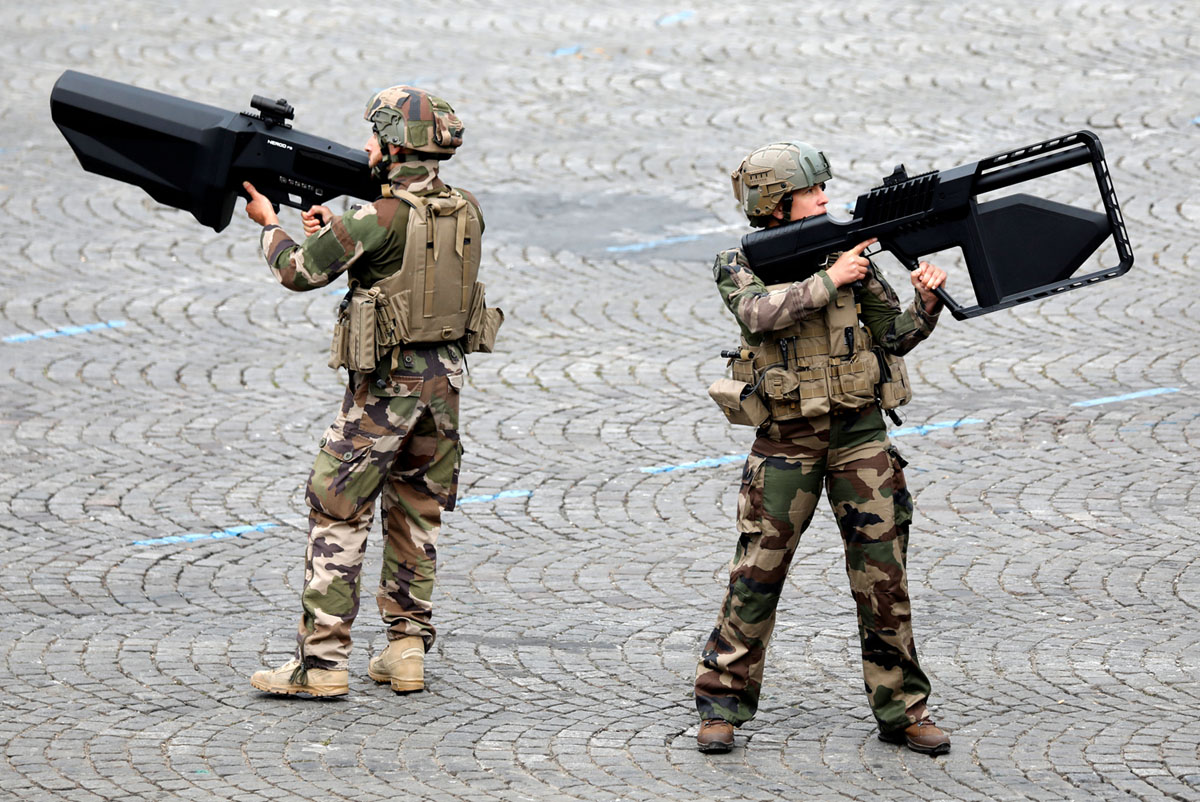 The winners of the the tenth annual Audubon Photography Awards competition have just been announced. Photographers entered images in four categories: professional, amateur, youth, and plants for birds. More than 8,000 images depicting birdlife from all 50 states and 10 Canadian provinces were judged. The National Audubon Society was again kind enough to share some of this year's winners and runners-up with us below. You can also see all of the top 100 entries at the Audubon website.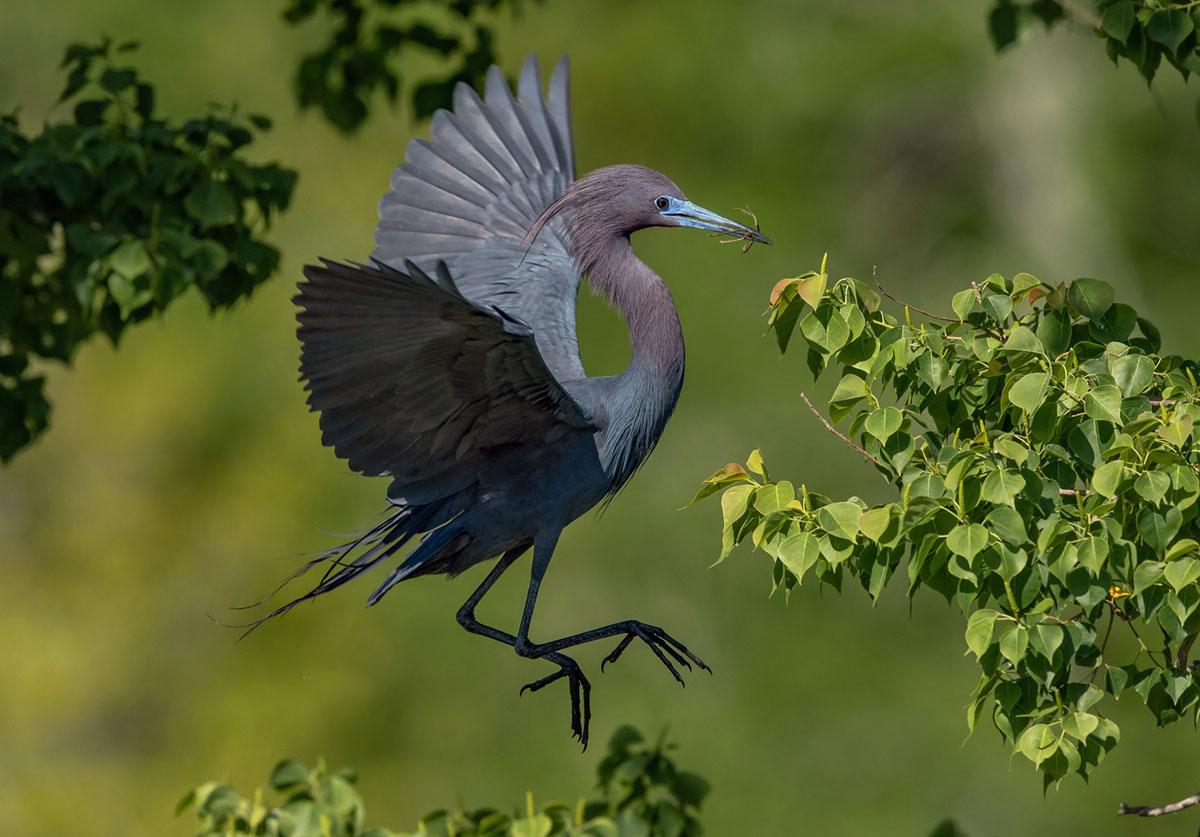 In Gwangju, South Korea, the 2019 World Aquatics Championships are currently under way, featuring six disciplines, including diving, swimming, water polo, and artistic swimming (formerly known as synchronized swimming). Photographers have been on site capturing all the aquatic action, but it's the photos of the artistic-swimming events that really shine. Gathered here, some of the scenes from both above and below the water of the performances of these national teams of artistic swimmers.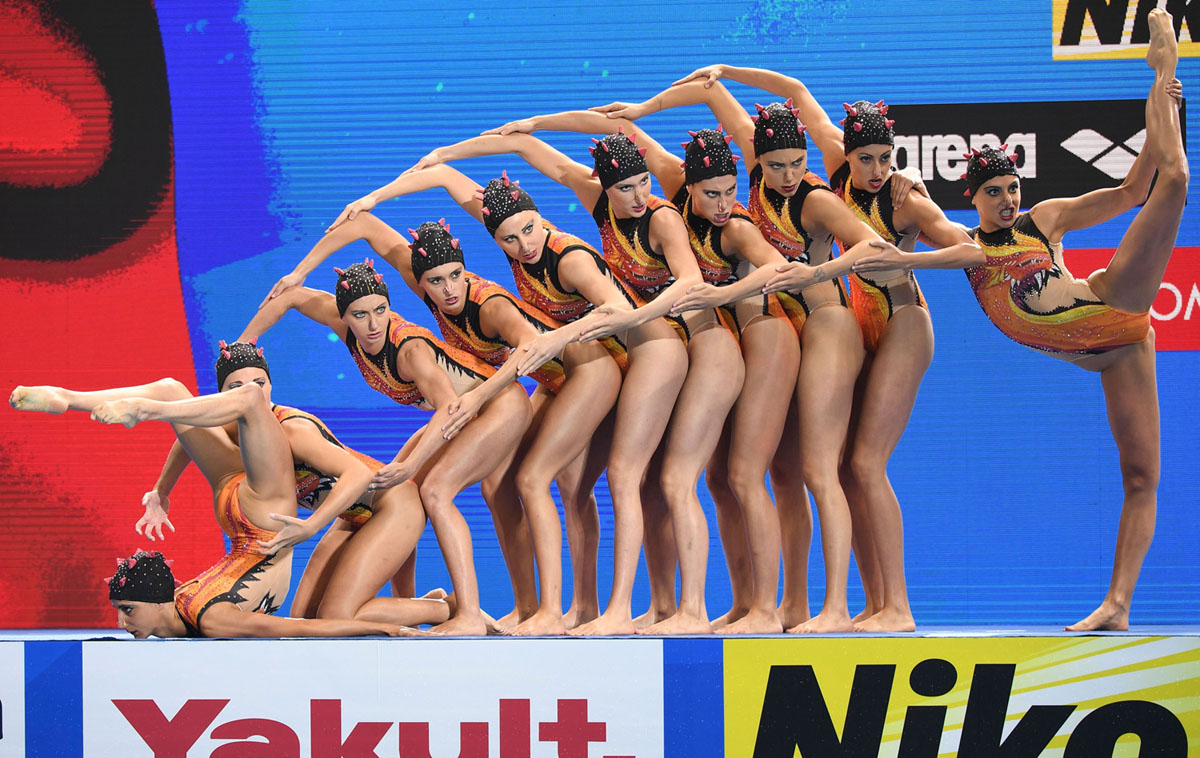 Building on years of work with Project Mercury and Project Gemini in the early 1960s, NASA's Apollo program dedicated itself to putting Americans safely on the lunar surface before 1970, fulfilling a national goal set by President John F. Kennedy. The systems, materials, and techniques necessary to do this were nearly all brand new, and required extensive testing and research before they were sent 240,000 miles away from home. The astronauts were new to this as well, pioneers headed to a new world—literally. The world was fascinated with NASA's progress as it approached the launch of Apollo 11 in July 1969, when the astronauts Michael Collins, Buzz Aldrin, and Neil Armstrong left Earth to touch down on the moon. Collected here, some of the training, preparation, and daily life that occupied the astronauts and their NASA support team in the months leading up to Apollo 11. Editor's Note: This article is part of a series reflecting on the Apollo 11 mission, 50 years later.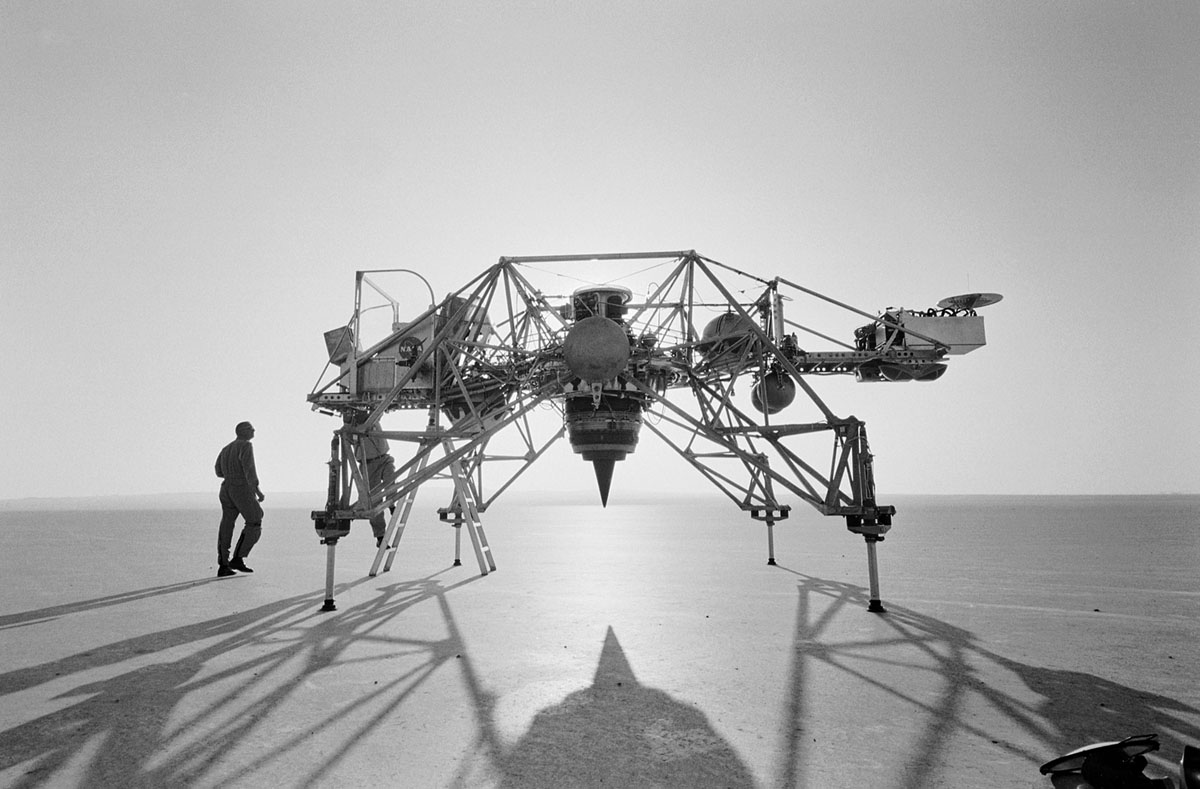 Hot birds in France, the Festival of the Trays in Portugal, kid "muggers" in Washington State, a giant Frida Kahlo in Mexico City, a sea-lion rescue in California, the Wimbledon tennis championships in London, earthquake damage in California, the World Roller Games in Barcelona, a Melania Trump monument in Slovenia, the Women's World Cup final in France, bull festivals in Spain, and much more.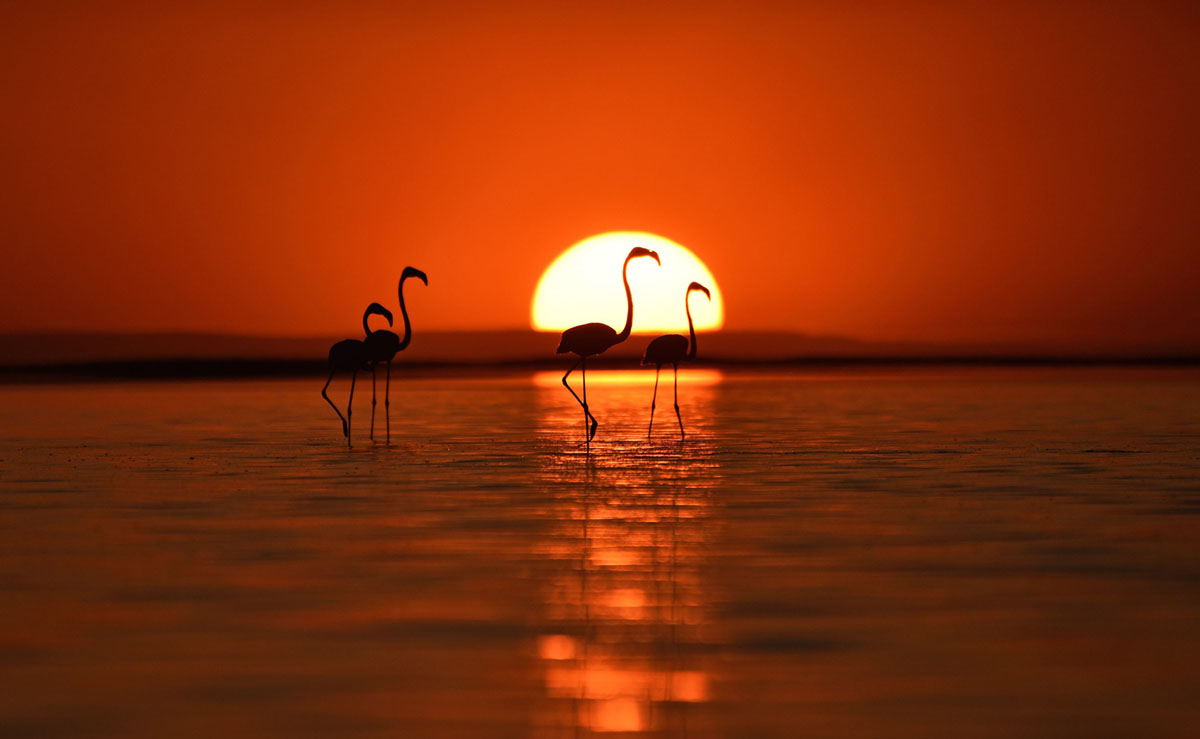 The annual nine-day Fiesta de San Fermín began in Spain this week. The festival, including the famous Running of the Bulls, attracts thousands of visitors to Pamplona every year. The festival kicks off with massive crowds awaiting the chupinazo in Pamplona's town square, followed by a carnival, fireworks, the Running of the Bulls, and many bullfights. Held since 1591, San Fermín remains a popular, though dangerous and controversial, event.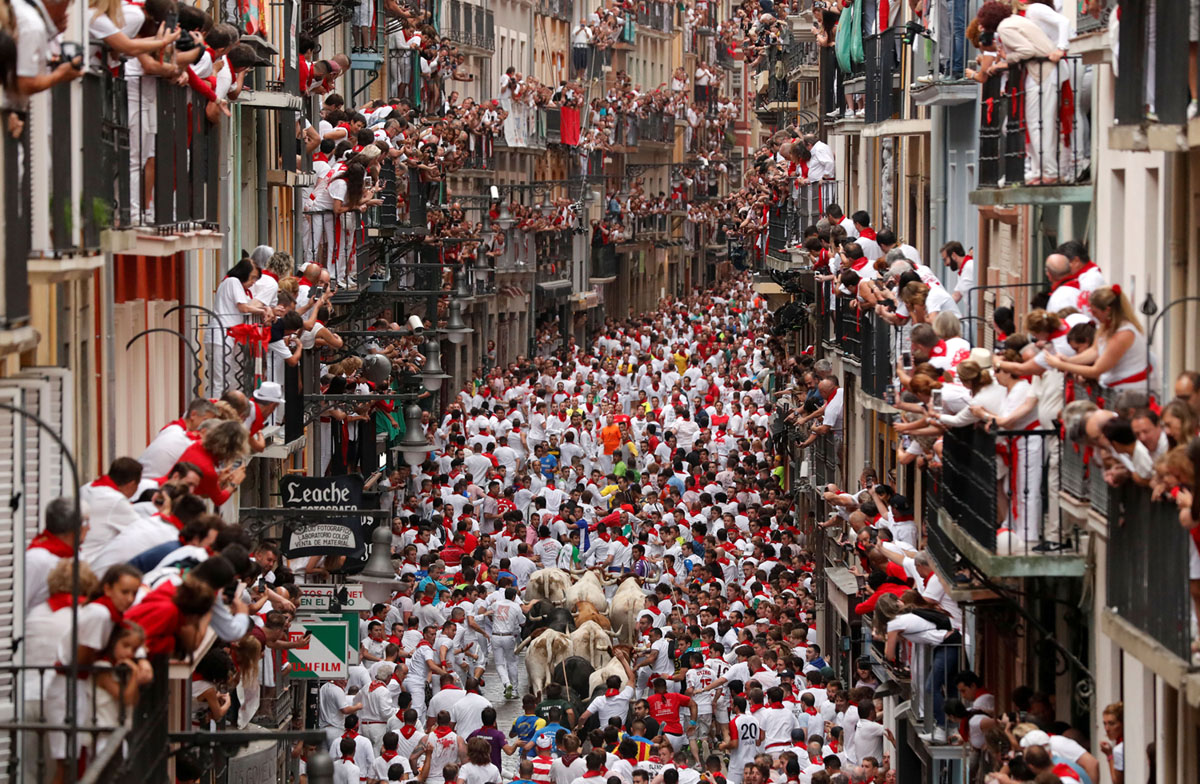 After the U.S. women's national soccer team defeated the Netherlands in France on Sunday, winning the 2019 FIFA Women's World Cup for a record fourth time, the players received a hero's welcome today. Tens of thousands of soccer fans lined New York City's "Canyon of Heroes," cheering for the team, throwing confetti from windows, and shouting "U.S.A.!" and "Equal pay!" Arriving at city hall, each member of the team was handed a key to the city during a ceremony to wrap up the parade.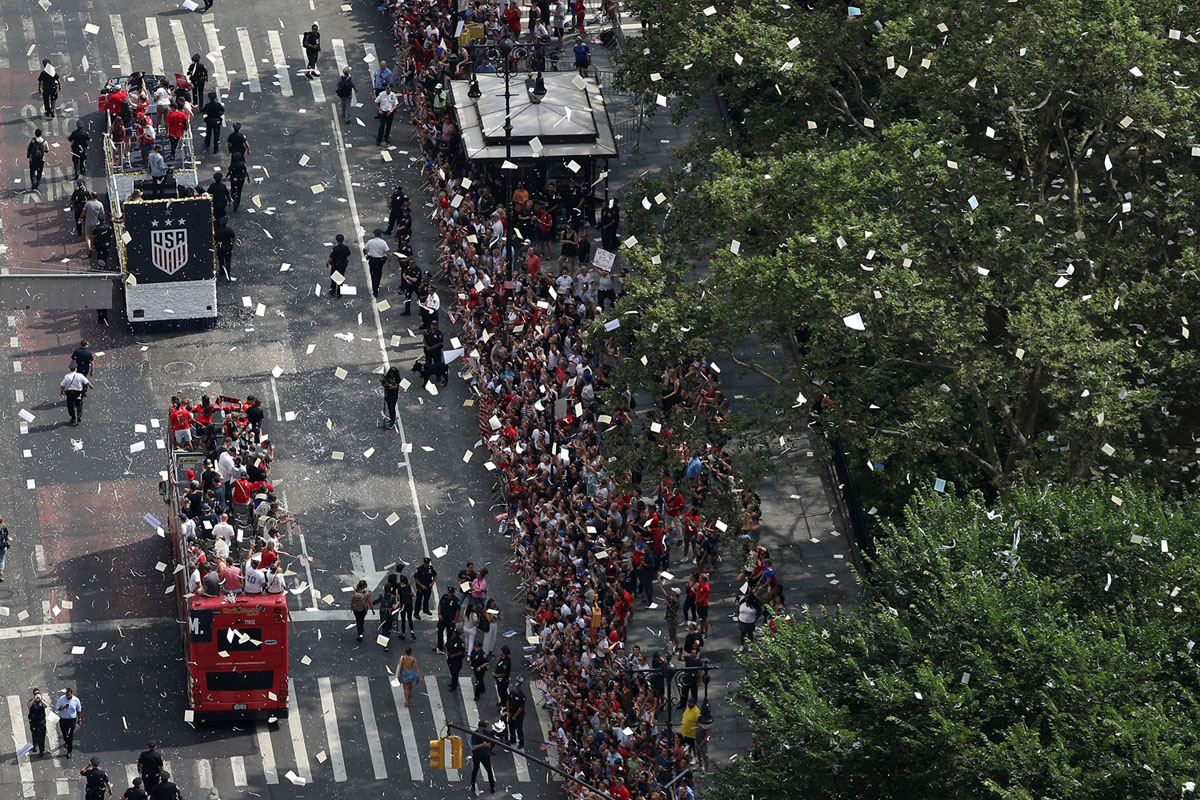 Recent excellent surf conditions in Sydney, Australia, have brought people out to enjoy some of Sydney's dozens of beaches and surf spots. Several photographers have been out as well, capturing some of the dazzling light of the low sun on churning water, and some of the amazing encounters and rides experienced by surfers along the New South Wales coast. Gathered here: images from the past few years of the Sydney surf.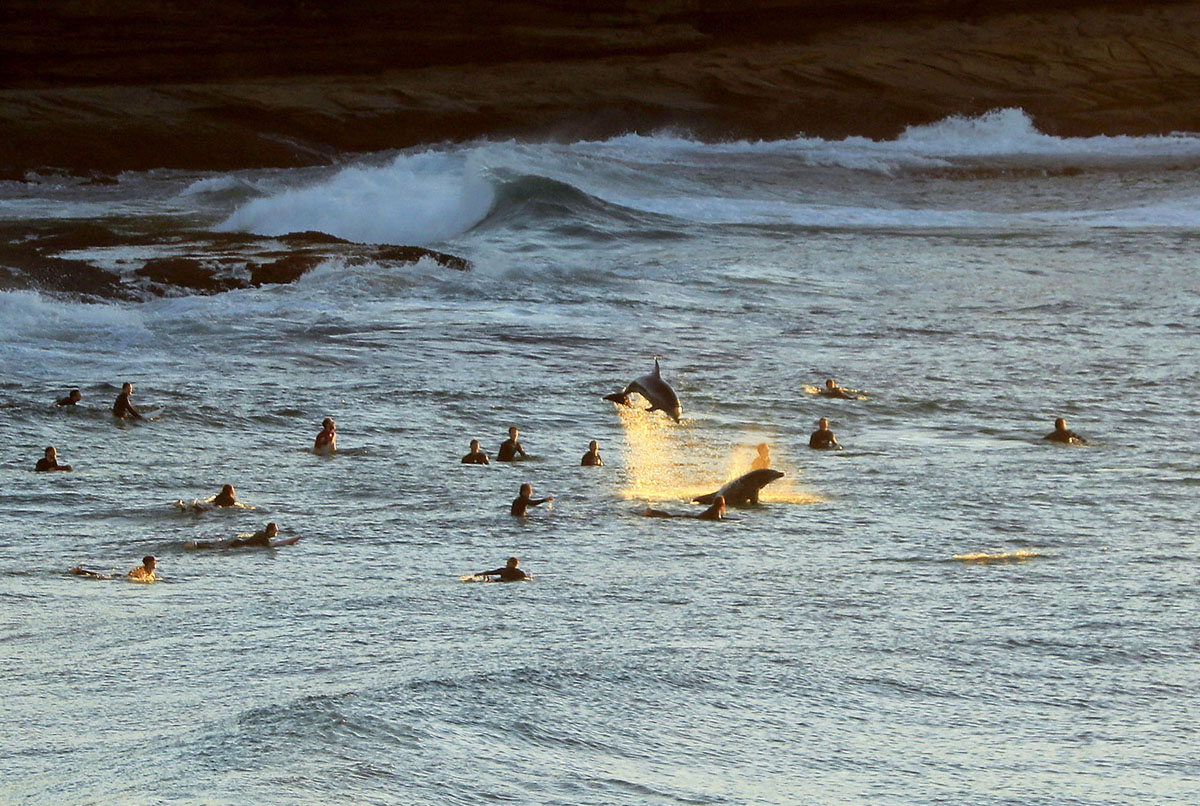 Flooding in Irkutsk, a freak hailstorm in Mexico, an eruption near Sicily, Fourth of July fireworks in New York, a DMZ visit in North Korea, Women's World Cup semifinals in France, water shortages in India, haute couture fashion in Paris, surfing in Sydney, and much more.
Yesterday, thousands of people in Chile and Argentina stood outside and gazed at the sky as day turned briefly to night during this year's only total solar eclipse. For two minutes, Earth's moon completely blocked the sun, allowing observers in the path of its shadow to see solar prominences and the sun's vast corona extending out into space. Gathered here, a few images of yesterday's celestial event, and of those who were fortunate enough to witness it.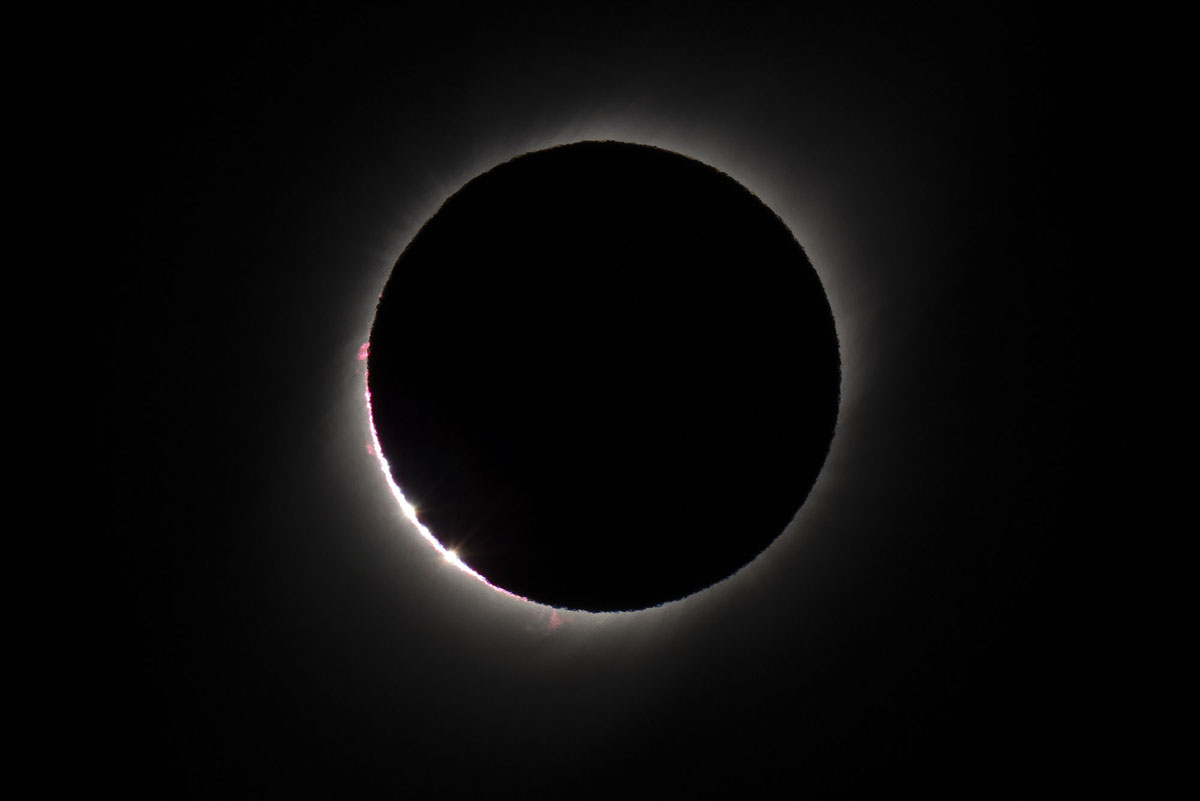 On Monday, the anniversary of Britain's handover of Hong Kong to China, huge numbers of pro-democracy protesters marched peacefully through the city. Late in the day, a large group of demonstrators from the mostly leaderless movement broke off and faced off against riot police at Hong Kong's Legislative Council building. Eventually, they smashed their way into the building and swarmed inside, damaging fixtures and equipment, tearing down portraits, spray-painting slogans and graffiti, and occupying the building for a short time. Police eventually responded with force, and protesters vacated the building. The development is a new chapter in the history of Hong Kong protesters' defiance toward China, and authorities in Beijing wasted no time in condemning the "serious illegal acts" that they said might lead to a breakdown in the social order. See also previous recent coverage: "Photos: Hong Kong Protesters Return to the Streets," and "Why These Hong Kong Protests Are Different" by Timothy McLaughlin.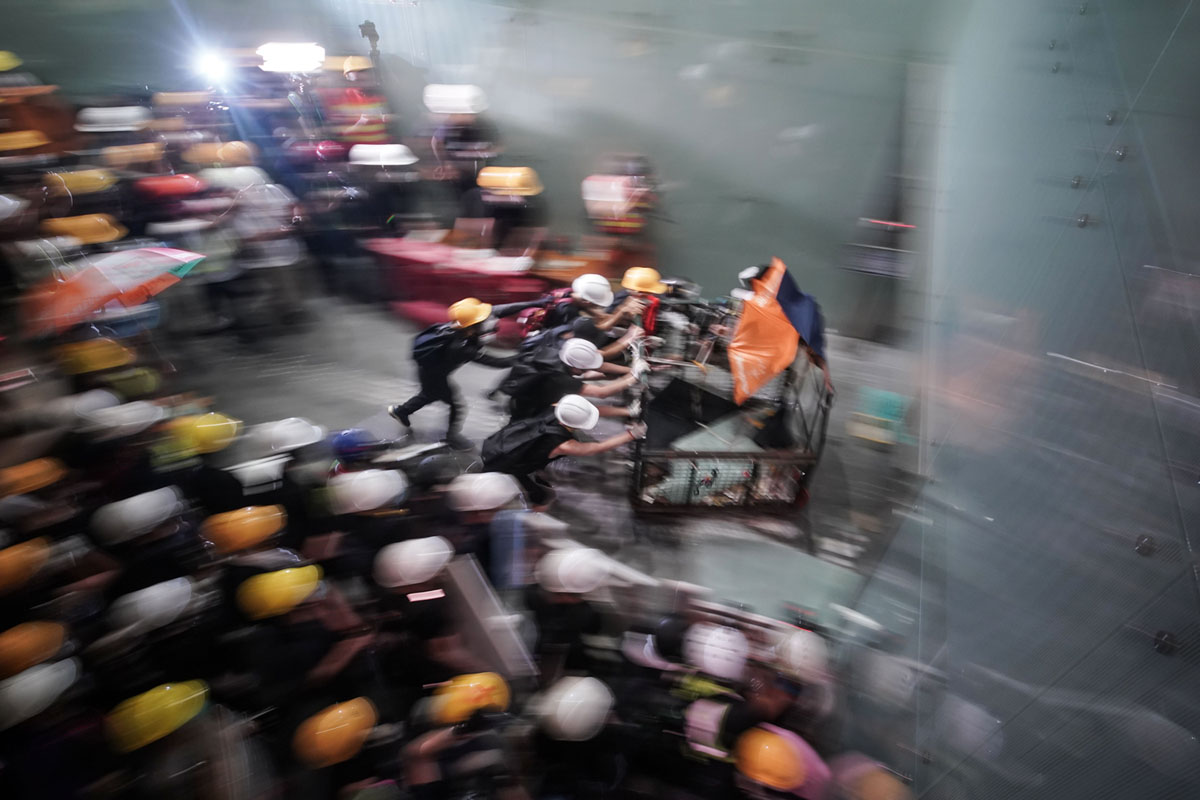 This weekend, approximately 175,000 music fans gathered at Worthy Farm, near Somerset, England, for the 2019 Glastonbury Festival of Contemporary Performing Arts. Tickets for this year's festival sold out in just 36 minutes. Attendees were treated to performances by Stormzy, The Killers, Janet Jackson, Billie Eilish, Jeff Goldblum, Kylie Minogue, The Cure, and many more. The five-day festival wrapped up last night, and today workers and volunteer cleanup crews are tidying the trampled farm grounds. Gathered here are some scenes from this year's Glastonbury Festival.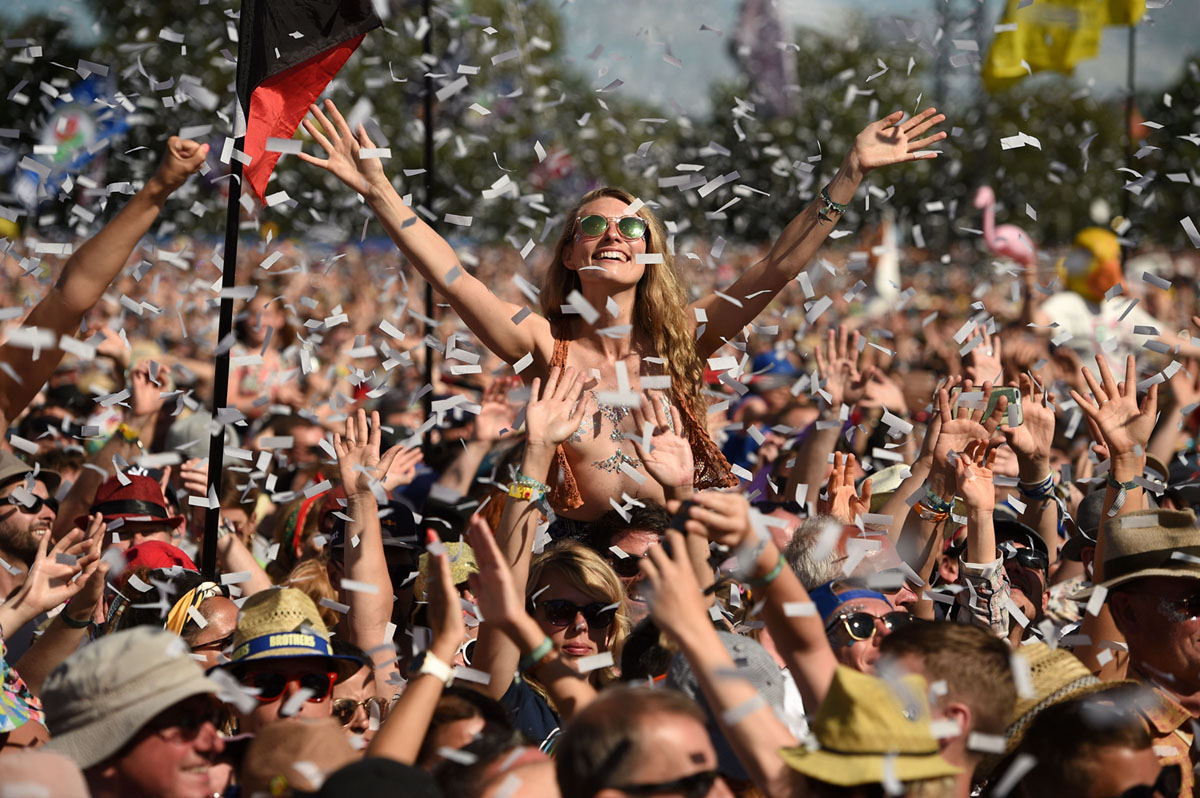 The Monte Cristo Challenge in France, a wild-mare roundup in Andalusia, bagpipes at the Department of Justice, a Spinosaurus in Philadelphia, the Women's World Cup in France, mud people in the Philippines, a SpaceX Falcon Heavy launch in Florida, Boeing 737 Max airplanes in Seattle, flooding in Brazil, a bee-wearing record attempt in Turkey, and much more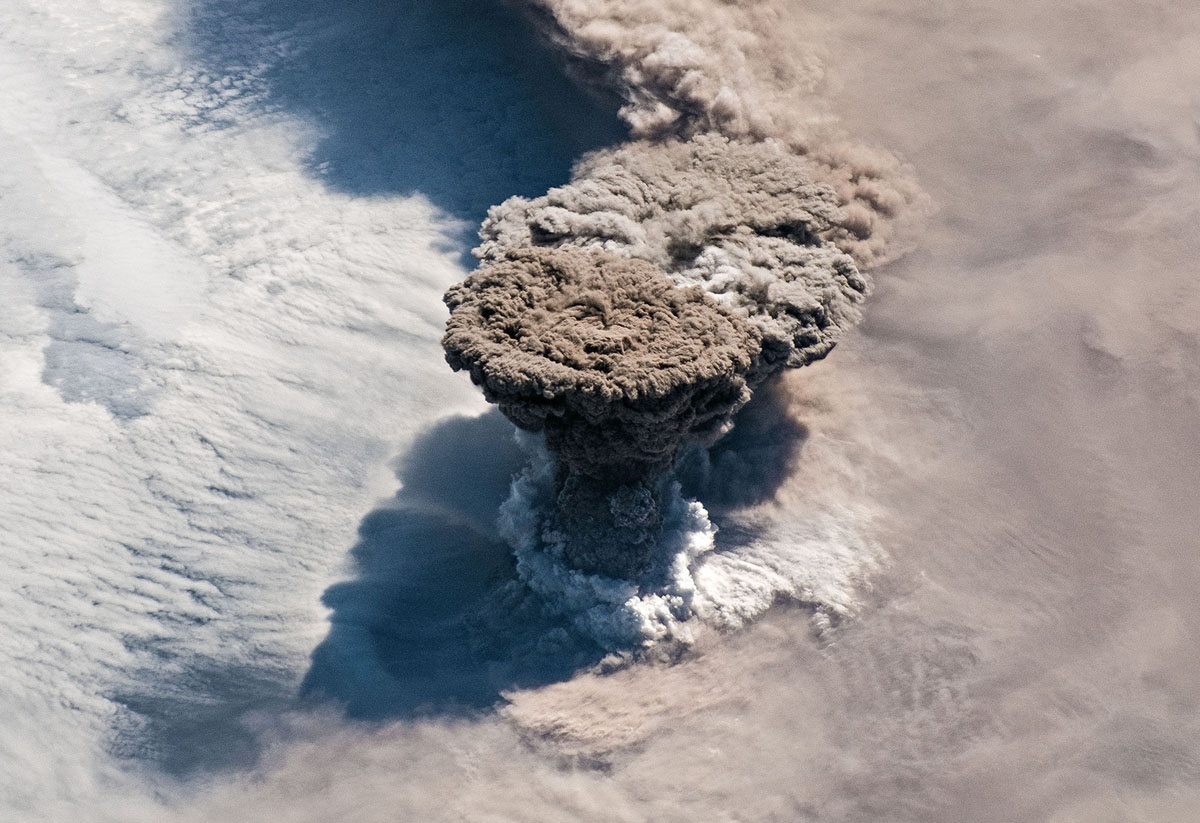 We're in the last few days of June—a month celebrated around the world as LGBTQ Pride month—commemorated with colorful parades, vocal protests, public art, and events. The events are a time for celebration, and for recognizing accomplishments and progress that has been made as a community, cheered on by supporters, neighbors, and advocates. Many of the month's events work to continue to raise awareness of lesbian, gay, bisexual, and transgender issues; to promote equality; and to eliminate discrimination. On the 50th anniversary of the 1969 Stonewall riots, a look at Pride 2019 parades and events from around the world.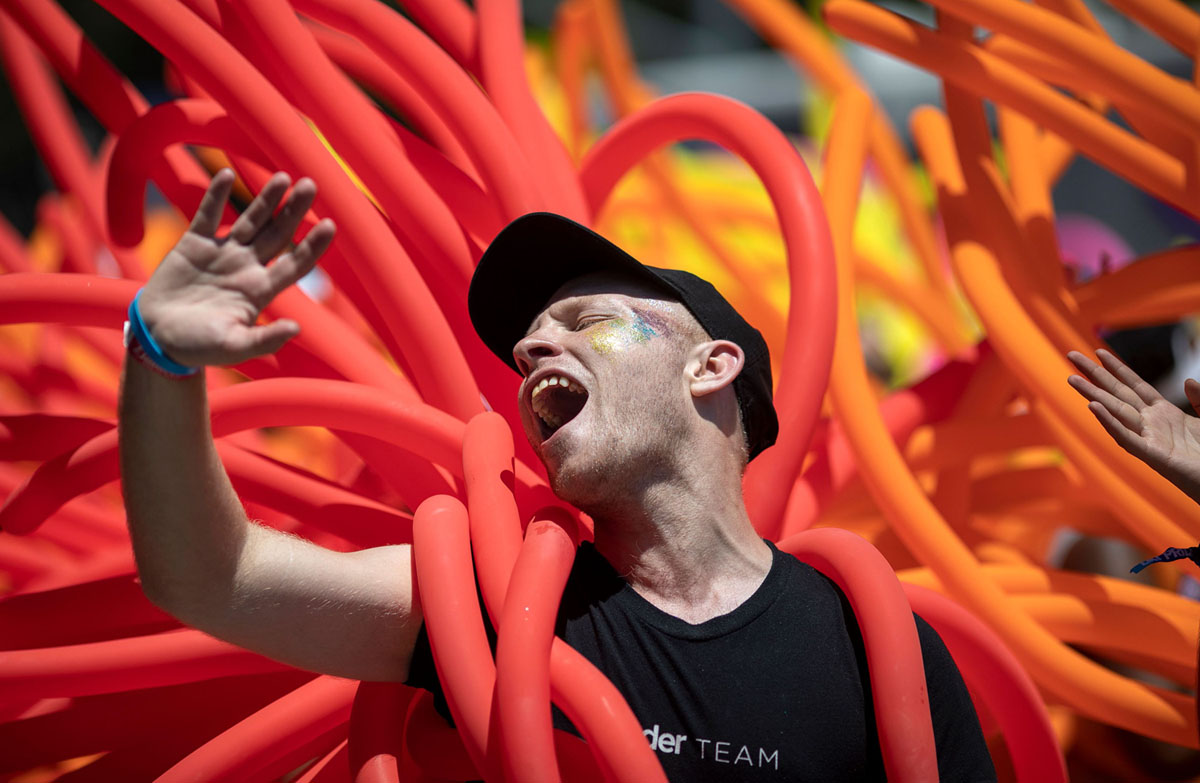 Mexico recently deployed 6,500 members of its newly formed National Guard to its southern states, along the border with Guatemala. Responding to pressures from Donald Trump's administration, and to stresses placed on its own citizens by the constant flow of Central American, Cuban, Haitian, and African immigrants bound for the United States, the government of Mexican President Andrés Manuel López Obrador is still building a response. Obrador stated that Mexico is trying to continue to help those fleeing poverty and violence at home, while still working to increase security and tighten border controls. Along the border, interceptions, detentions, and deportations of immigrants are increasing, straining Mexico's already overtaxed capacity to hold detainees and process asylum seekers.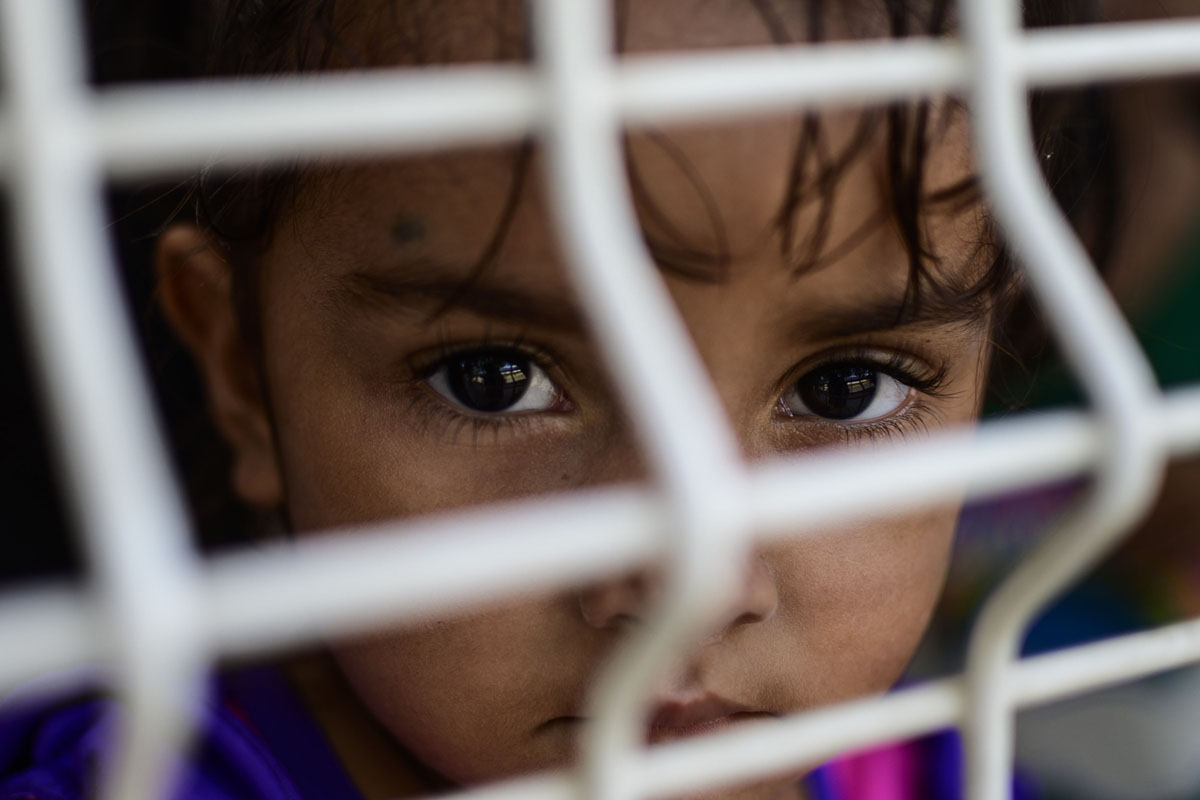 While doing my job of researching photos for various stories, I always come across more interesting images than I need, or photos that are unrelated to the story yet still remarkable, strange, hilarious, or just great shots. I tuck the best of those into a folder without a clear plan for future use. Today, I offer another sampling from that folder—a grab bag of historic images depicting land-speed records, underwater photography, Italian elections, a young Princess Elizabeth, a streamlined ferry, and more—from epic achievements to small moments. There isn't really a theme here, other than "I thought these were neat photos, many rarely seen, and thought you'd enjoy them as well." This is part of an ongoing series of collections of interesting photos from the past. See the previous entry: Weird, Wonderful Photos From the Archives.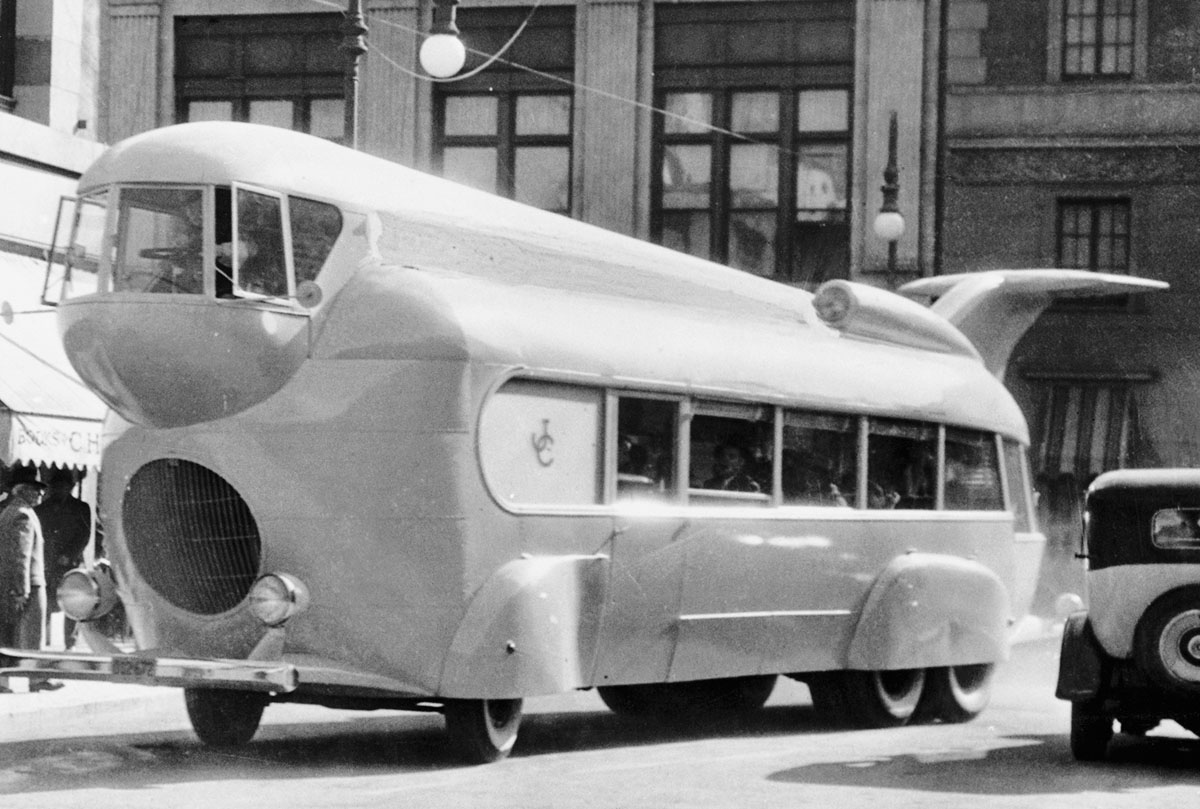 A hungry polar bear in Russia, rescued cats in the United Arab Emirates, a King Kong sculpture in France, Women's World Cup action in France, exuberant Raptors fans in Toronto, the Royal Highland Show in Scotland, a Harley Davidson rally in Portugal, a "Protest Against Divisiveness" in New York, a decommissioned oil platform in England, aquabike racing in Hungary, and much more.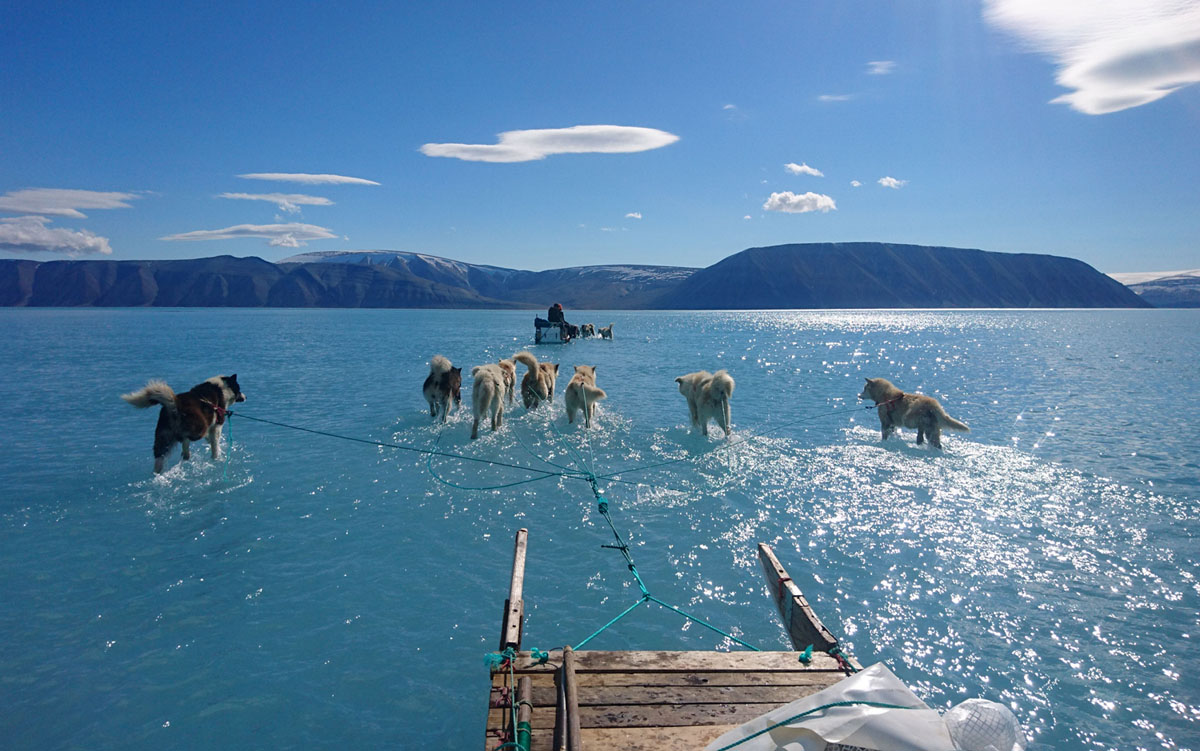 Throughout the 1960s, NASA scientists and technicians worked relentlessly to train their astronauts for the Apollo missions to come. Locations throughout Arizona were selected by the United States Geological Survey's new astrogeology branch to serve as lunar analogues—the moon right here at home. Arizona had plenty of existing craters, exposed canyons, volcanic cinder cones, and lava fields to test NASA's people, suits, vehicles, and equipment. And to make things even more lunar, a field north of Flagstaff was loaded with explosives and blown to bits to create a cratered landscape complete with ejecta, the underlying rock excavated and flung onto the surface by the simulated meteor impacts.