As the season progresses toward chillier days and nights, I thought it would be nice to take one last look at the colorful beauty of this autumn, seen in cities and countryside vistas across the northern hemisphere. Bundle up, maybe grab a mug of hot cider, and enjoy this batch of recent fall photos.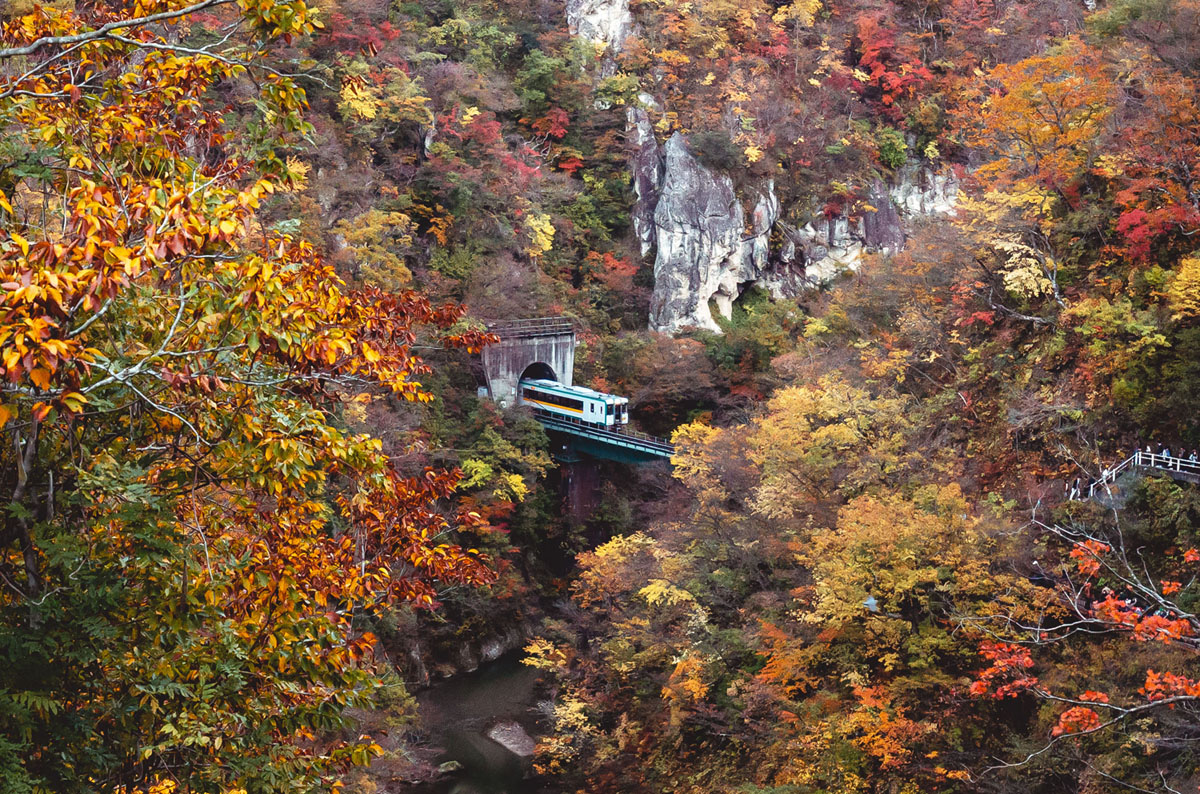 In August 1961, the German Democratic Republic (East Germany) began erecting a barrier to prevent East Berliners and other Eastern-bloc citizens from fleeing into West Berlin. Walls that started as small barriers became, over time, massive concrete structures dotted with watchtowers overlooking buffer zones known as "death strips." During the 28 years it stood, only about 5,000 people managed to cross over the wall, escaping into West Berlin. More than 100 are believed to have been killed in the attempt, most shot by East German border guards. In 1989, waves of protest in East Berlin and a flood of defections through neighboring Hungary and Czechoslovakia led the government to finally allow free passage across the border on November 9. West German citizens swarmed the wall, pulling parts of it down with hammers and machinery, an act that set the stage for Germany's reunification.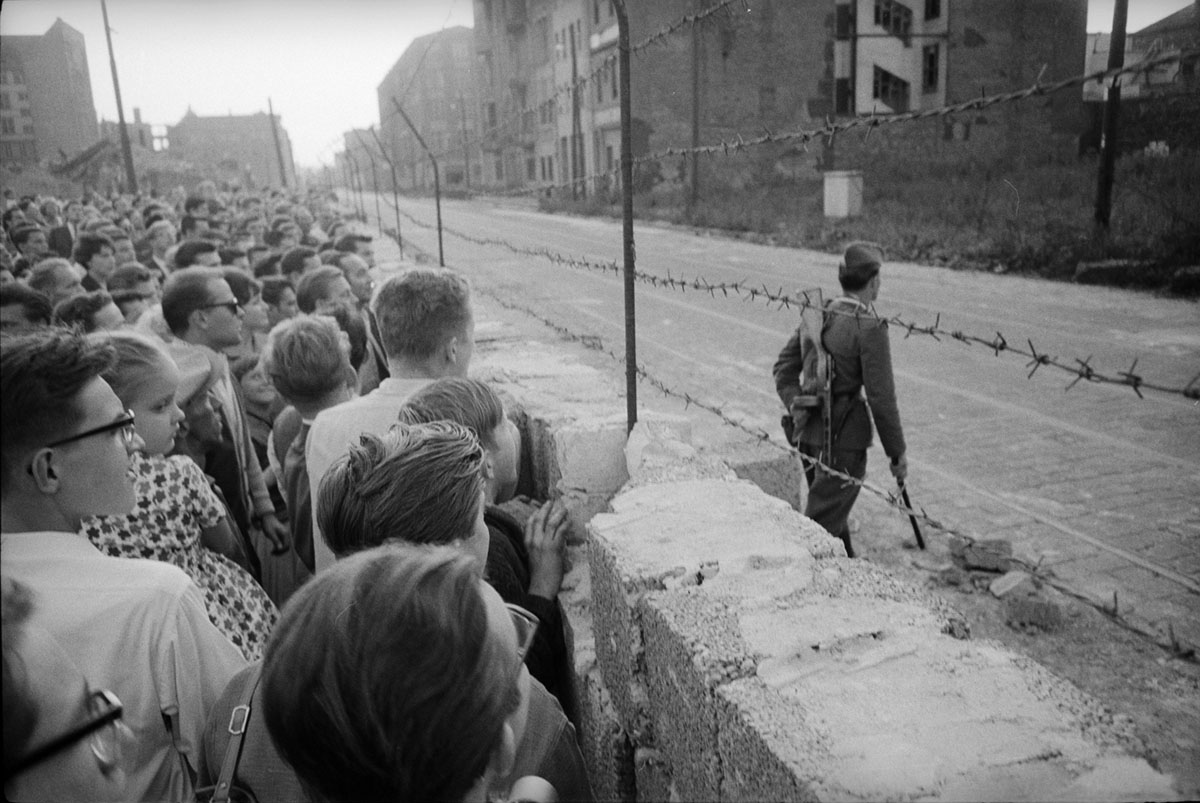 A camel in New York City, the biggest Catrina in the world, the European MTV Awards in Spain, flooding in South Sudan, saffron harvest in Iran, a parade for the Washington Nationals, Bonfire Night celebrations in England, pelican moving in the Czech Republic, a huge skull in Ukraine, and much more.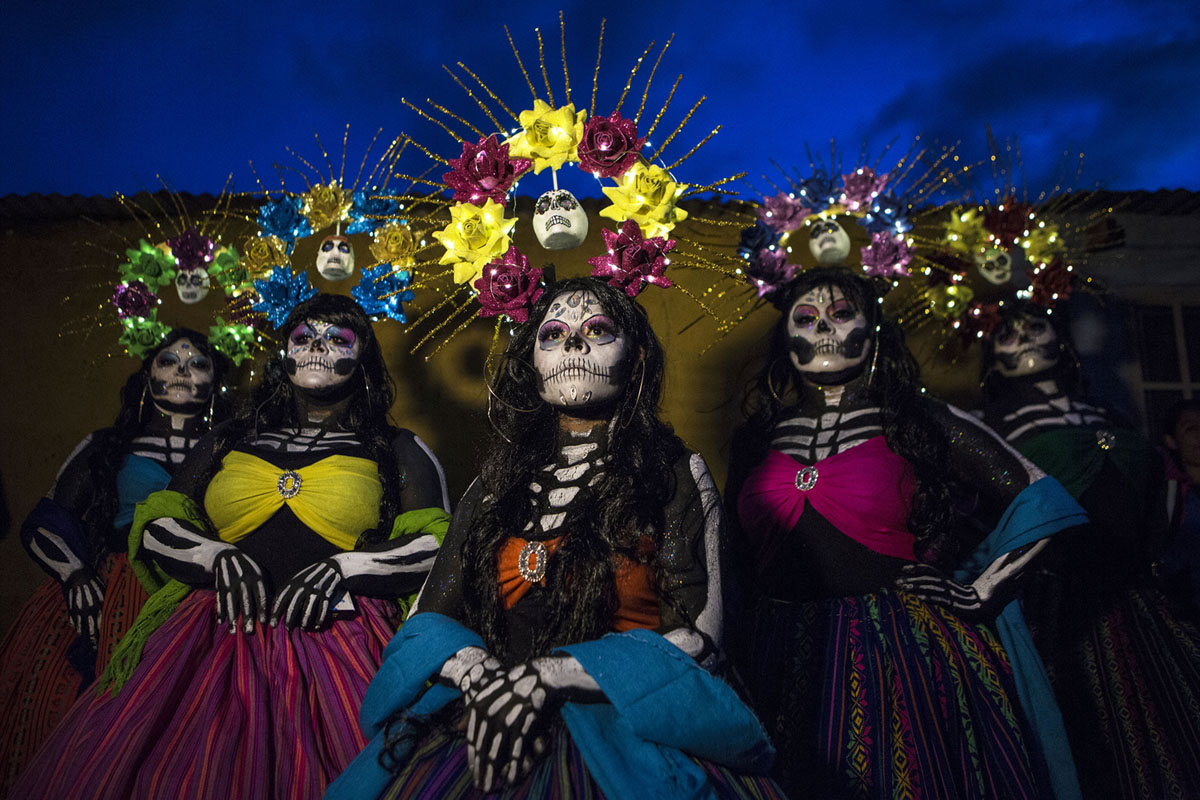 Every year, thousands of LGBTQ teens are forced to leave their home. Though data are sparse, studies have found that when gay teens come out to their family, about a quarter are kicked out, and a third are assaulted by parents or caregivers. Life can be even harder for LGBTQ youth of color, who say they're the frequent target of racial discrimination and harassment in schools and communities. Homelessness puts these kids at higher risk for HIV, survival sex work, and run-ins with the police, with some activists estimating that up to half the members of the kiki community are HIV-positive. Traumatized, isolated, and abandoned, many of these teens and young adults set out in search of New York City's legendary kiki scene, a close-knit community of mostly black and Latinx LGBTQ youth, some as young as 13 years old.
In the face of these challenges, members of the kiki scene turn to one another for support, forging a surrogate-family structure that promises radical acceptance. The kiki scene traces its roots to 1920s ballroom culture, an underground community that emerged in New York City during the Harlem Renaissance as a safe space for queer people of color. In the 1980s, ballroom culture gained broader national attention when the HIV/AIDS crisis led its members to start advocating for greater visibility, acceptance, and support. Today ballroom culture is best known for the voguing dance style replicated by Madonna in her 1990 music video "Vogue." By the 2000s, activists from the ballroom scene recognized the need to create a space for LGBTQ Millennials of color, many of whom were homeless and desperately in need of HIV-prevention services. A small group of activists—including leaders of the Gay Men's Health Crisis, and influential teens and young adults—helped to pioneer the kiki scene, which borrows from the legacy of traditional ballroom culture but insists on a youth-focused leadership and cultural identity.
Now, almost 20 years later, LGBTQ youth continue to seek refuge in the community. Today there are about a dozen active kiki "houses" in New York City, each composed of a "mother, " a "father," and a gaggle of "children." Every month, kiki house members get together for extravagant competitions known as balls: joyous, raucous affairs where house members vie for trophies and cash prizes in a series of runway competitions and performance-art battles. Balls are infused with safe-sex messaging and typically offer free STI testing. They provide an alternative to high-risk behavior for troubled youth. Membership in a kiki house is a huge responsibility—members are expected to show up for weekly rehearsals and meetings, even as they struggle with health issues and homelessness.
Many members of the kiki scene, such as Zay, Dynasty and Aniyah, who you'll meet in this essay, have worked their way up through its ranks and now act as house mothers and fathers, helping a younger generation navigate the challenges of being a queer kid of color. They're activists and advocates, modeling good behavior and offering a stable support structure for the children of their houses. "I was once in a dark place," Zay says, thinking back to his time as a depressed gay boy living in Virginia. He says he never would have dreamed of a fulfilling career as a dancer, performing in music videos for Sam Smith and on hit shows such as Ryan Murphy's Golden Globe–nominated series Pose. "Ballroom kind of saved my life," he says.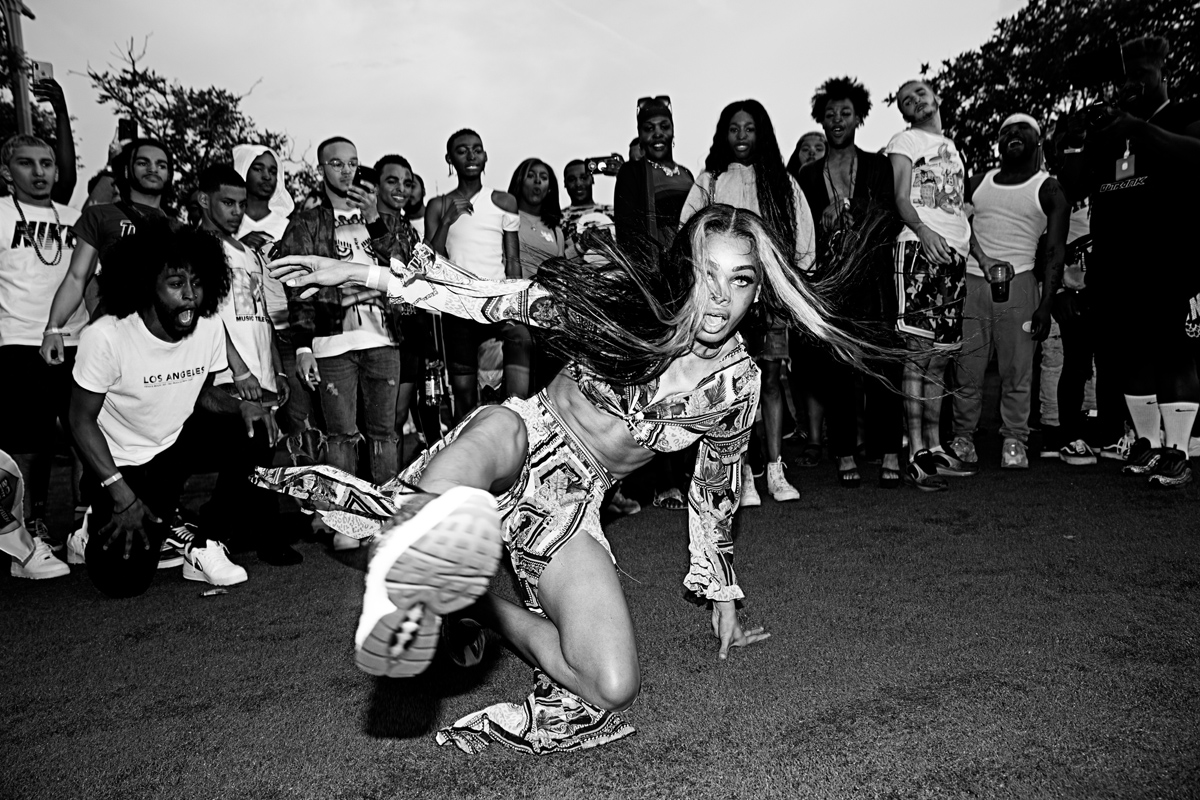 It's not just Monday Night Football cat—animals all over the world find themselves caught up in our games. Below, a recent collection of photos of some of the kangaroos, cats, opossums, dogs, bees, deer, squirrels, alligators, and many other animals who have taken it upon themselves to intrude on us humans while we were in the middle of our many important sporting events.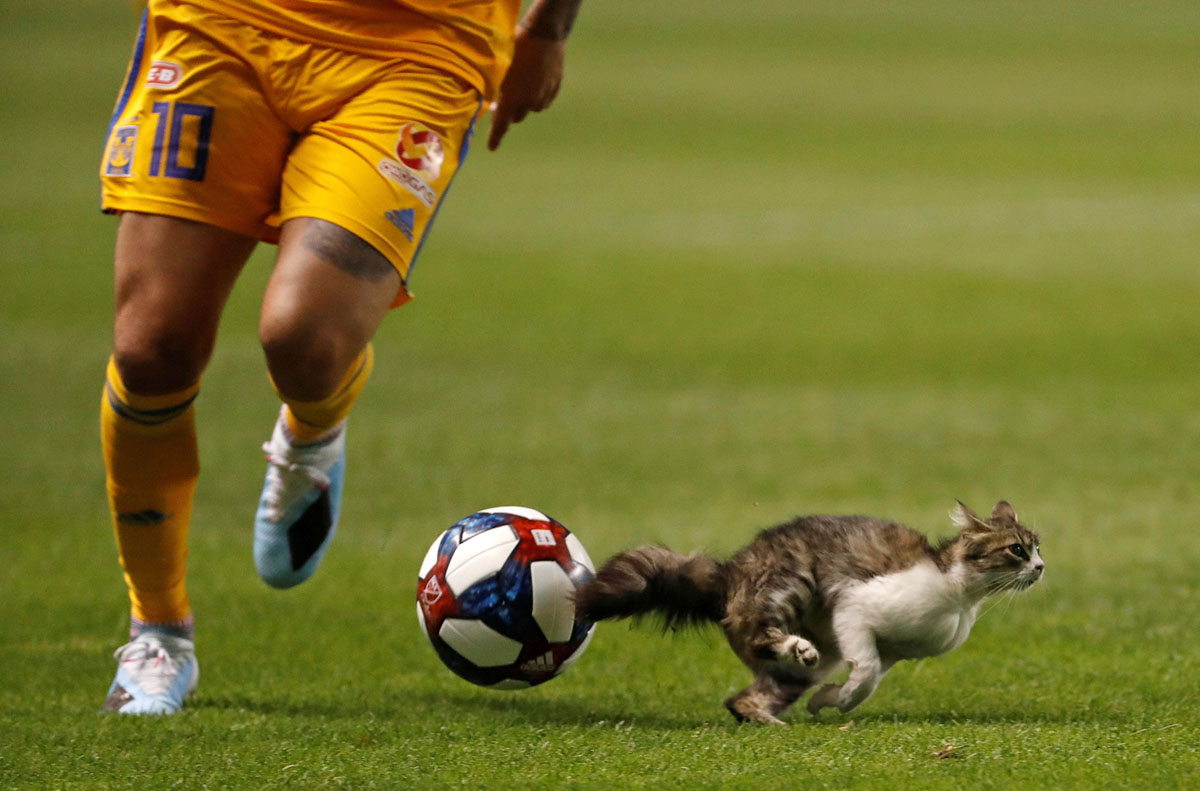 In recent weeks, anti-government demonstrations in cities across Iraq have been growing, as hundreds of thousands gather to voice their frustration and anger over corruption, alleged Iranian interference, high unemployment, poor government services, and years of economic stagnation. More than 250 people have reportedly been killed in clashes with Iraqi security forces while taking part in some of the largest demonstrations since 2003. Protesters are demanding a complete overhaul of the government, including the ouster of Prime Minister Adil Abdul Mahdi. Pledges have been made by authorities to hold early elections, and to address some of the concerns of the demonstrators, but the protests show no signs of slowing.
Millions of people in Delhi, India, and neighboring states are struggling to cope with eye-watering smog that has settled on the region—creating some of the worst air quality in years. Government authorities have declared a public-health emergency, closing schools, halting construction, and restricting cars to an "odd-even" system, based on their license plates, to try to halve the number of vehicles on the roads. The toxic stew filling the air comes from a combination of vehicular and industrial emissions and smoke from the seasonal burning of rice-paddy stubble on farms in nearby states.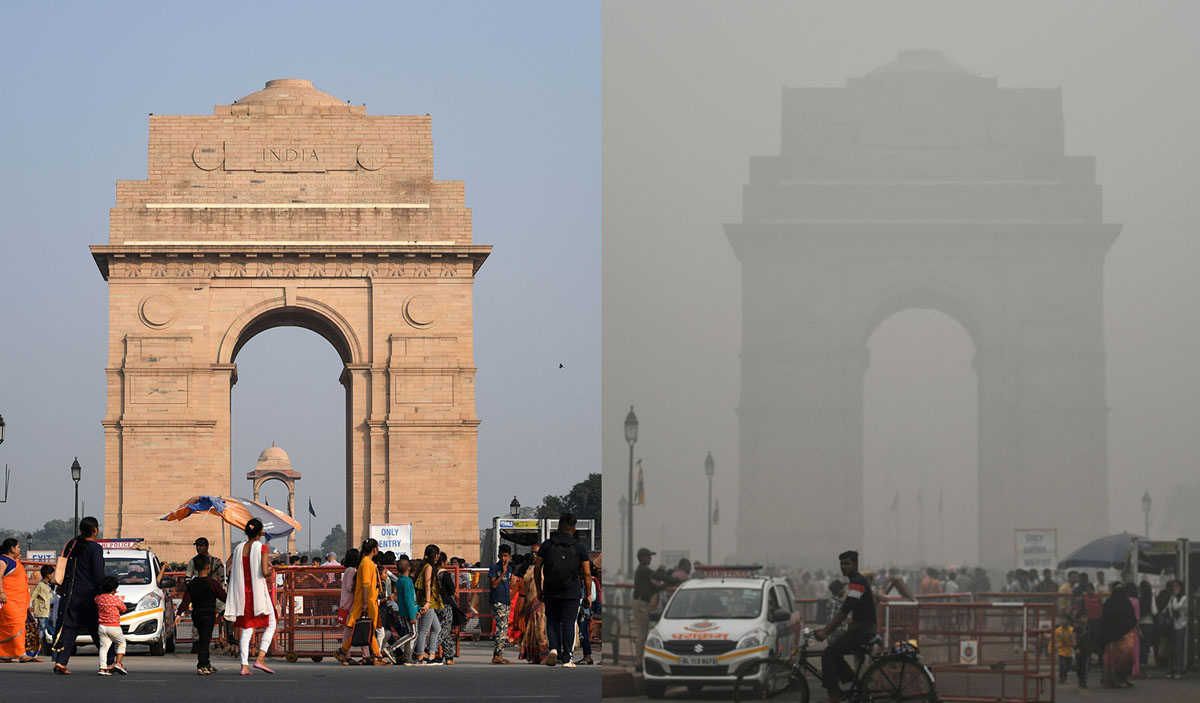 Wind-driven California wildfires, Saint Simon celebrations in Guatemala, a World Series victory in Houston, an ancient mosque in Niger, continuing protests in Chile, a bus in a sinkhole in Pittsburgh, an oil-tank art gallery in Australia, the vanishing Mekong river, Halloween in Belgium, and much more.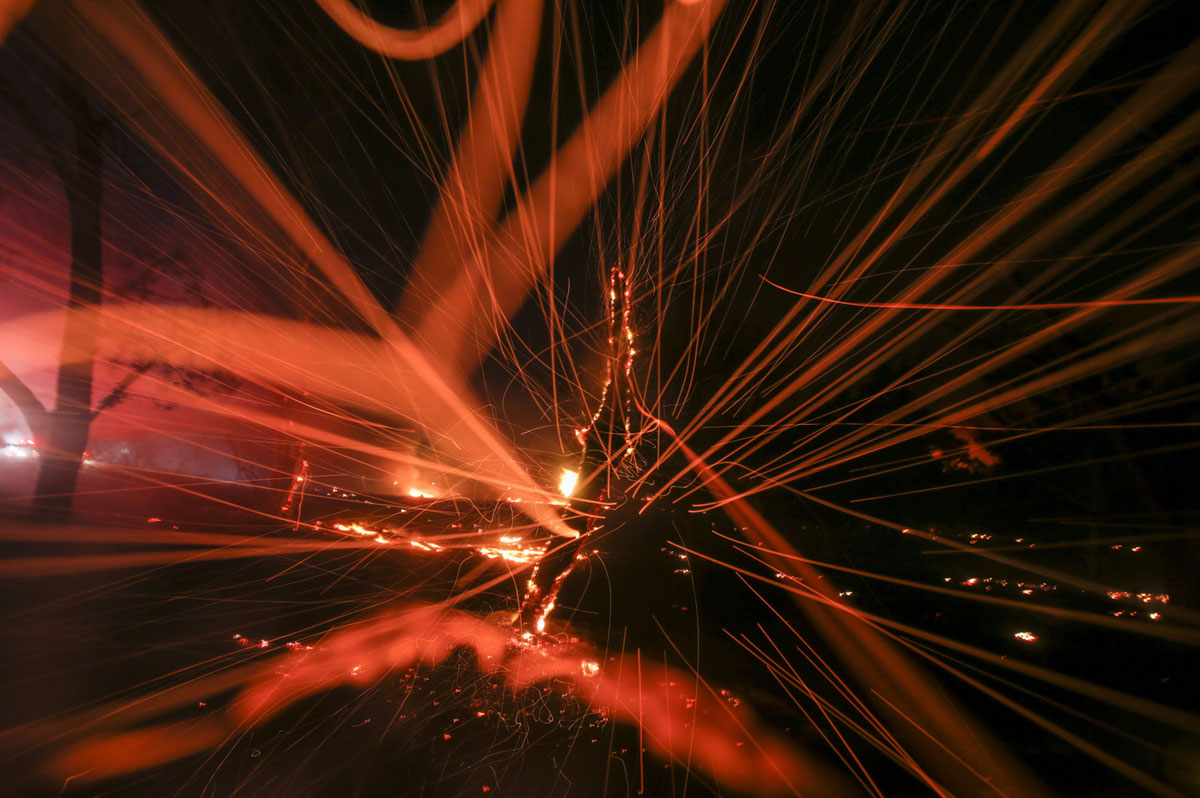 For three days, starting on November 1, actors from the French street-theater company La Machine will escort a 10-meter-tall dragon marionette in a performance across the city of Calais, France. "Le Dragon de Calais," a massive fire-breathing dragon built of steel and carved wood, stars in the tale of a fantasy creature that emerges from the sea and encounters the people of Calais. After the performance, the dragon will remain in the city, becoming a new tourist attraction.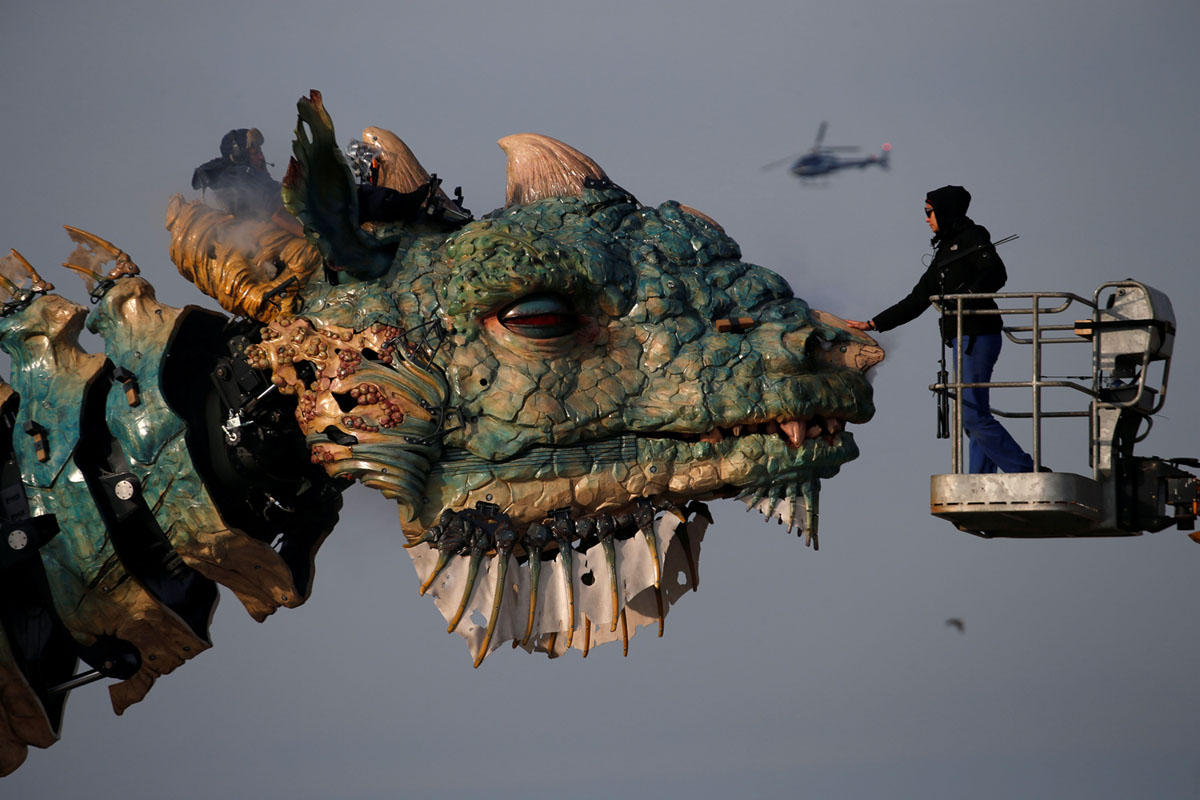 Parts of Southern California are currently under an "extreme red-flag warning," with winds gusting up to 70 miles per hour in very dry conditions—driving several wildfires across the state, including the Kincade fire in Northern California, which has burned more than 76,000 acres and dozens of homes. Thousands of residents have been evacuated, and even more are enduring blackouts as utilities cut power to prevent new blazes. Below, images of California's wildfires from from the past week.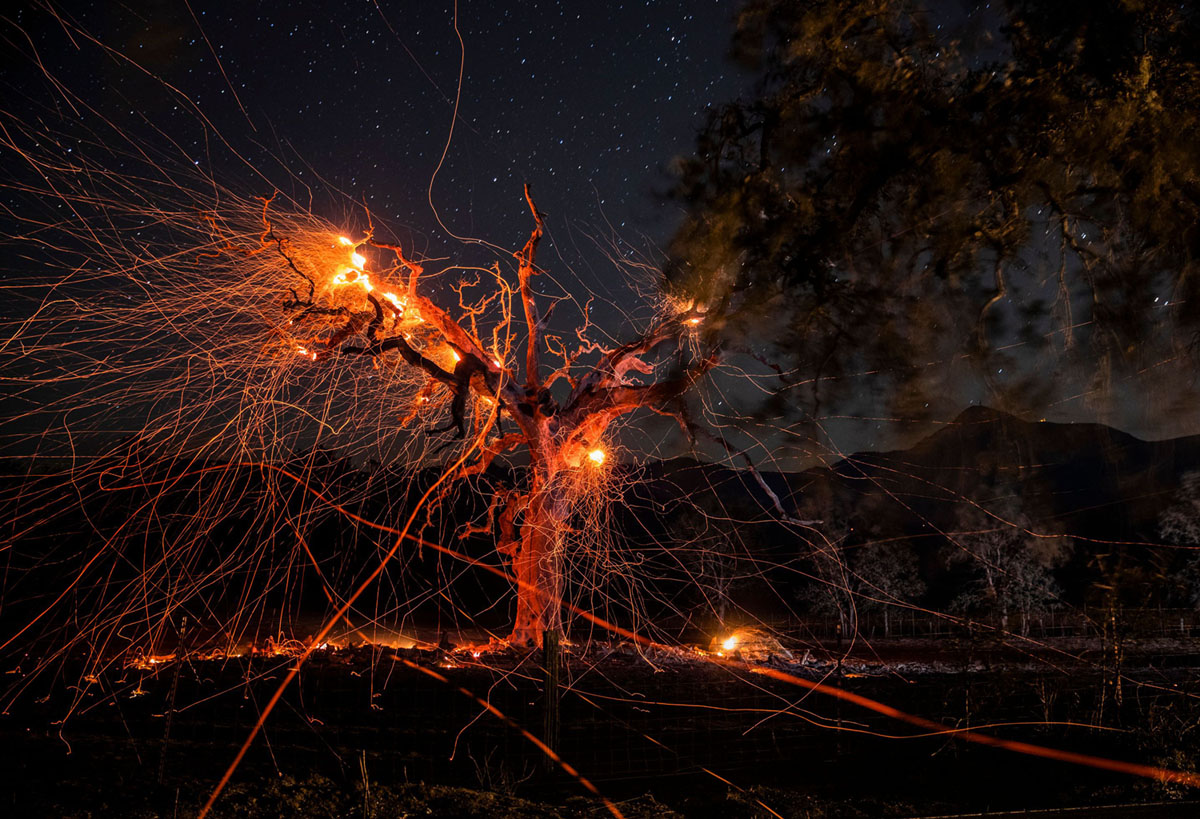 As Mexicans get ready to celebrate Día de Muertos, or the Day of the Dead, parades and processions have taken place in Mexico City and other towns, featuring representations of the character La Catrina, frightful skeletons, and other icons of death and the underworld. The two-day holiday begins on November 1, when people will honor departed family members as they celebrate death as a part of life. Gathered here, a few of the colorful holiday preparations in Mexico over the past week.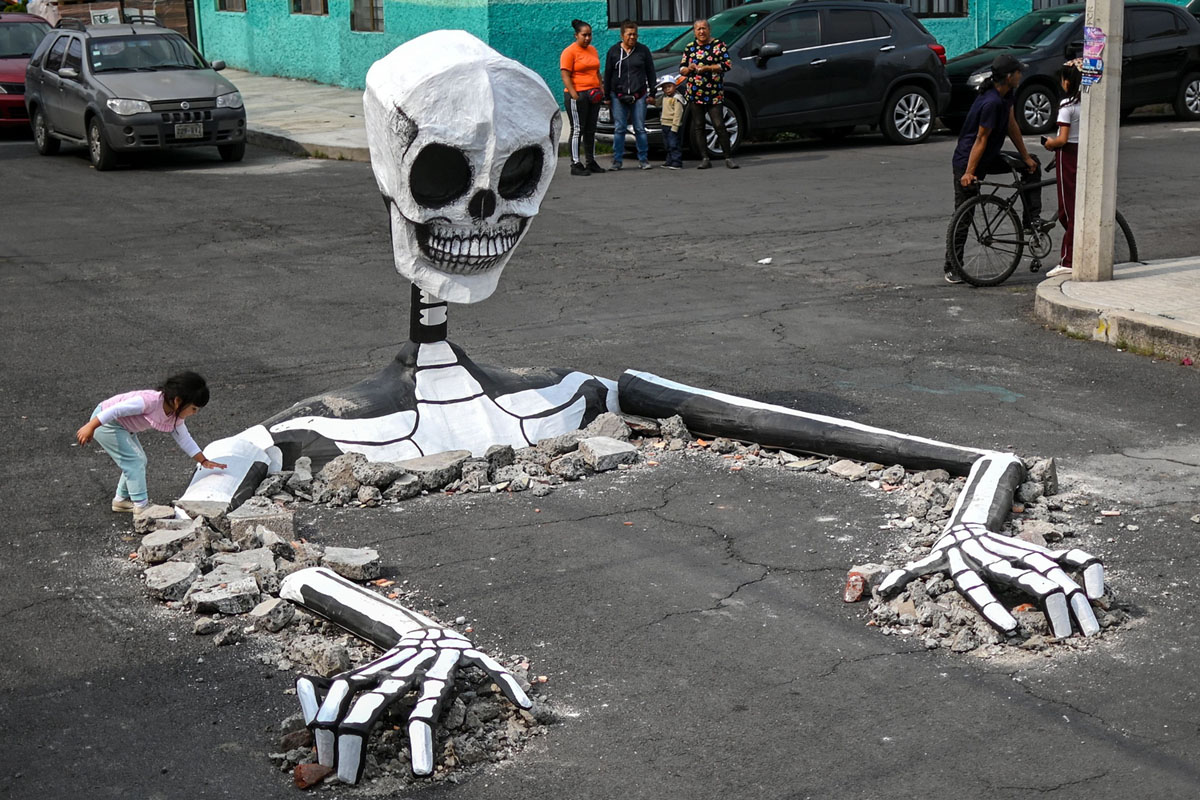 Cuddly foxes in Shanghai, the enthronement ceremony of Japan's new emperor, a memorial for U.S. Representative Elijah Cummings, a Kansas sunset, wildfires in California, protests in Bolivia and Chile, a guitar-shaped hotel in Florida, a sky deck 100 floors above Manhattan, Parliament Hill in Ontario, a bee preservationist in California, and much more
For more than a week now, hundreds of thousands of Lebanese people have taken to the streets to voice their anger toward their government, after decades of economic crisis. The movement was sparked last week by a proposed tax on messaging apps like WhatsApp, but has grown amid a wider set of anti-government grievances, following years of corruption, mismanagement, and growing inequality, and dissatisfaction with an austerity budget passed this summer. Lebanese troops have moved to reopen roads being blocked by protesters, and made numerous arrests. Earlier today, amid continued demonstrations, Lebanon's President Michel Aoun said during an address that he was willing to meet with protesters.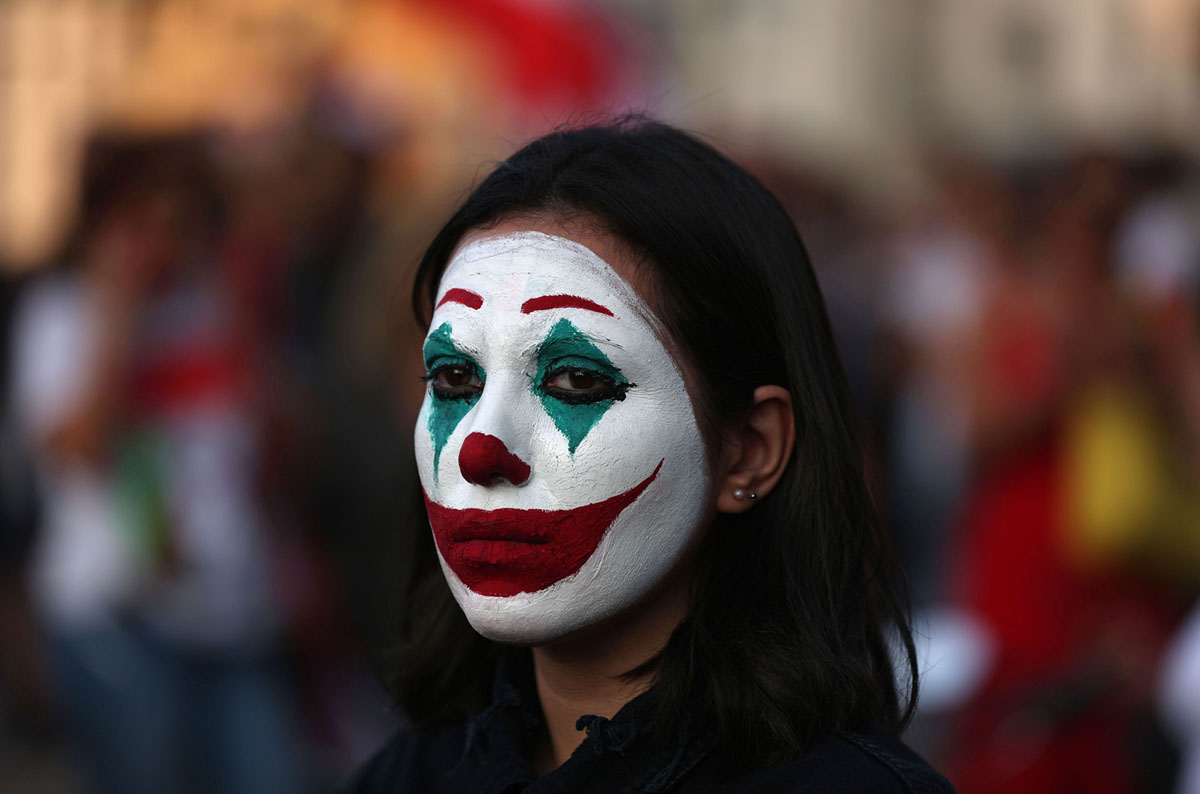 In Chile, what began as a protest late last week against a 3.5 percent subway-fare hike quickly evolved into a widespread and sometimes violent set of demonstrations in a dozen cities. Although Chile's President Sebastián Piñera has now suspended the fare hike, the protests grew, fueled by wider complaints about the rising cost of living and social and economic inequality. Piñera has declared a state of emergency, including overnight curfews, as some demonstrations have devolved into looting and arson. Authorities say 15 people have lost their lives so far amid clashes with riot police and chaotic scenes in damaged and burning buildings.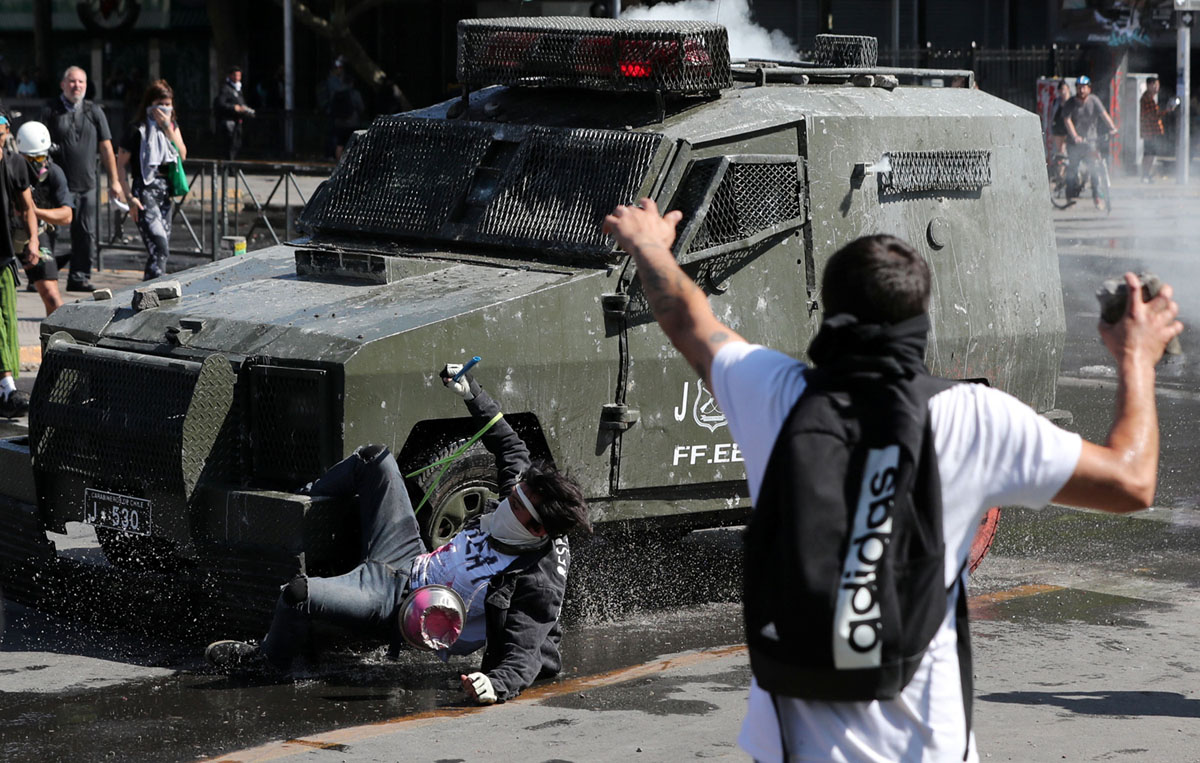 Nikon has announced the winners of the 2019 Small World Photomicrography Competition, and has once more shared some of the winning and honored images with us. The contest invites photographers and scientists to submit images of all things visible under a microscope. This year, first place was awarded to Teresa Zgoda and Teresa Kugler for their painstakingly prepared photo of a turtle embryo, using fluorescence and stereo microscopy. More than 2,000 entries were received from 100 countries in 2019, the 45th year of the competition.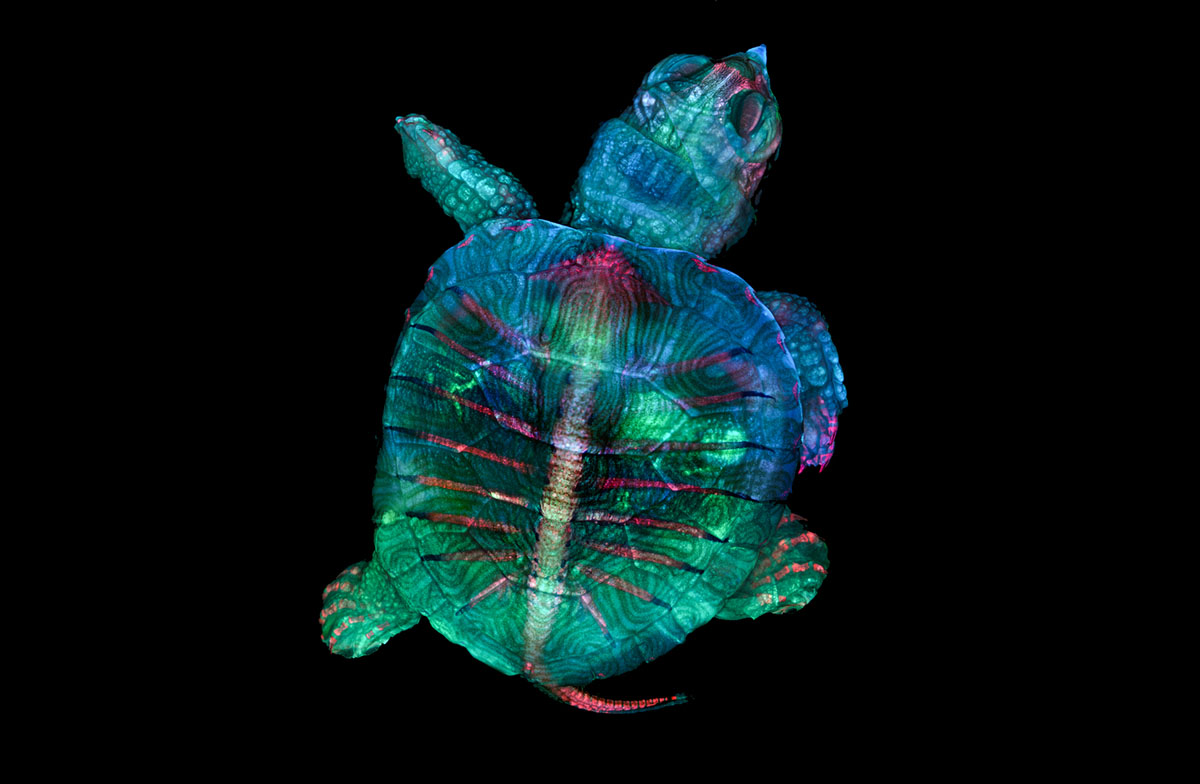 A weeping Sophora Japonica tree in Versailles, the Zhangye danxia landform in China, a hitchhiking cat in Turkey, continuing pro-democracy protests in Hong Kong, baseball's National League Championship Series in Washington, D.C., anti-government unrest in Haiti, a flamingo mother and chick in Colombia, an elevated railway in Kenya, chopsticks manufacturing in China, the Los Angeles Comic-Con, and much more.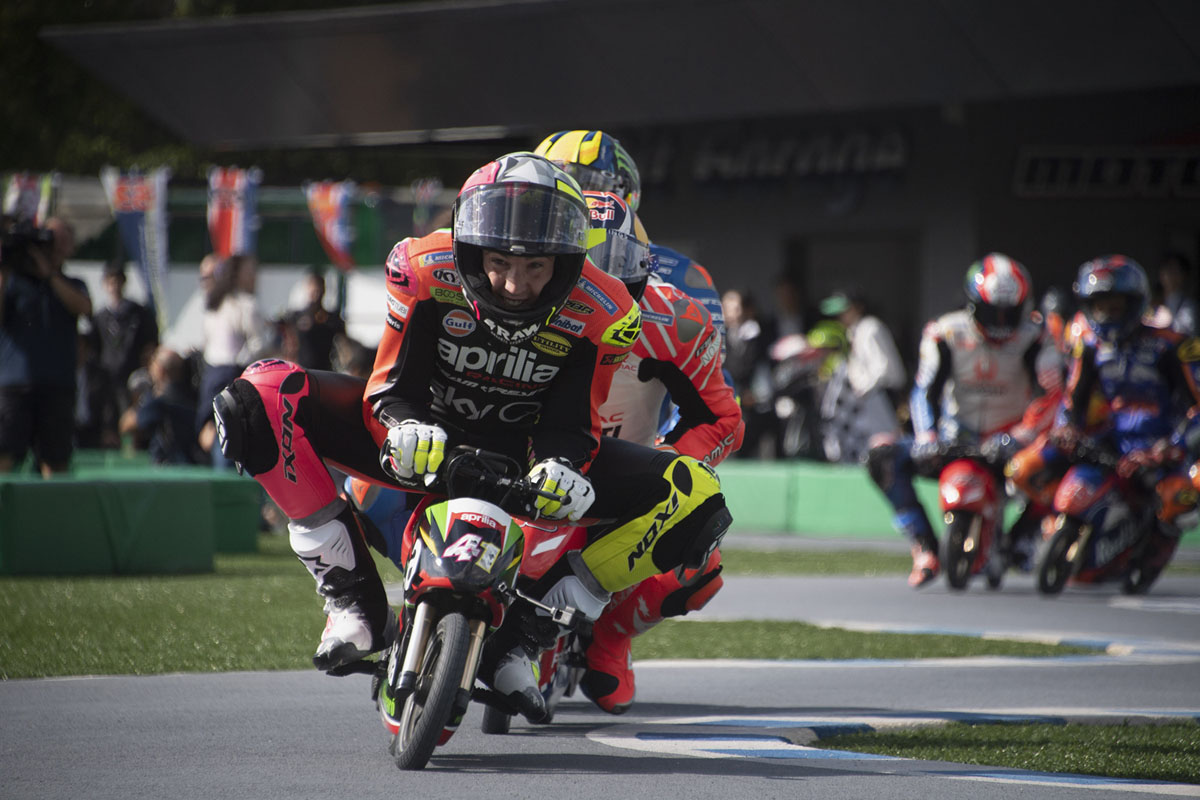 Autumn truly is the best season. The autumnal equinox took place a few weeks ago, marking the end of summer and the start of fall across the Northern Hemisphere. Now it is the season of harvests, festivals, migrations, winter preparations, and, of course, spectacular foliage. Across the North, people are beginning to feel a crisp chill in the evening air, leaves are splashing mountainsides with bright color, apples and pumpkins are being gathered, and animals are on the move. Collected here are some early images from this year, maybe more to follow in the weeks to come.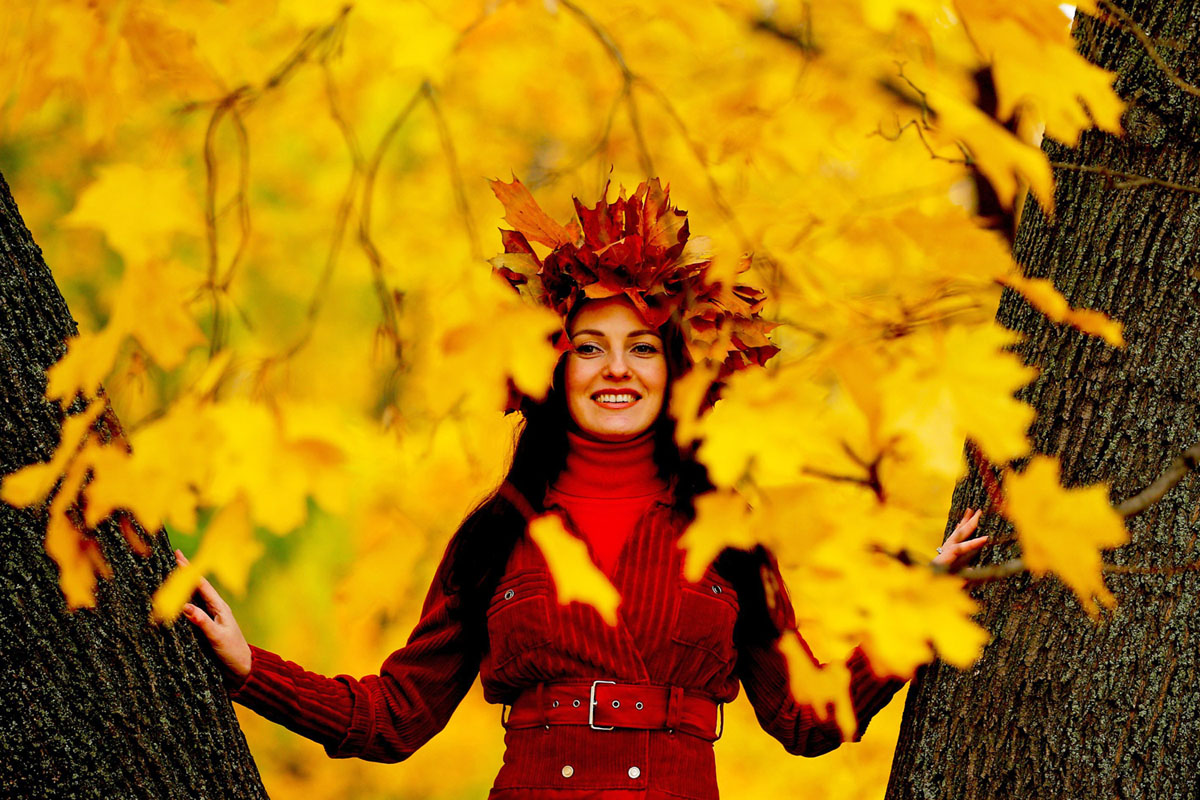 The Wildlife Photographer of the Year competition, founded in 1965, is an annual international showcase of the best in nature photography. This year, the contest attracted more than 48,000 entries from 100 countries. Wildlife Photographer of the Year is developed and produced by the Natural History Museum, London. The owners and sponsors have once again been kind enough to share the following 15 winning images from this year's competition. The museum's website has images from previous years and more information about the current contest and exhibition. Captions are provided by the photographers and WPY organizers, and are lightly edited for style.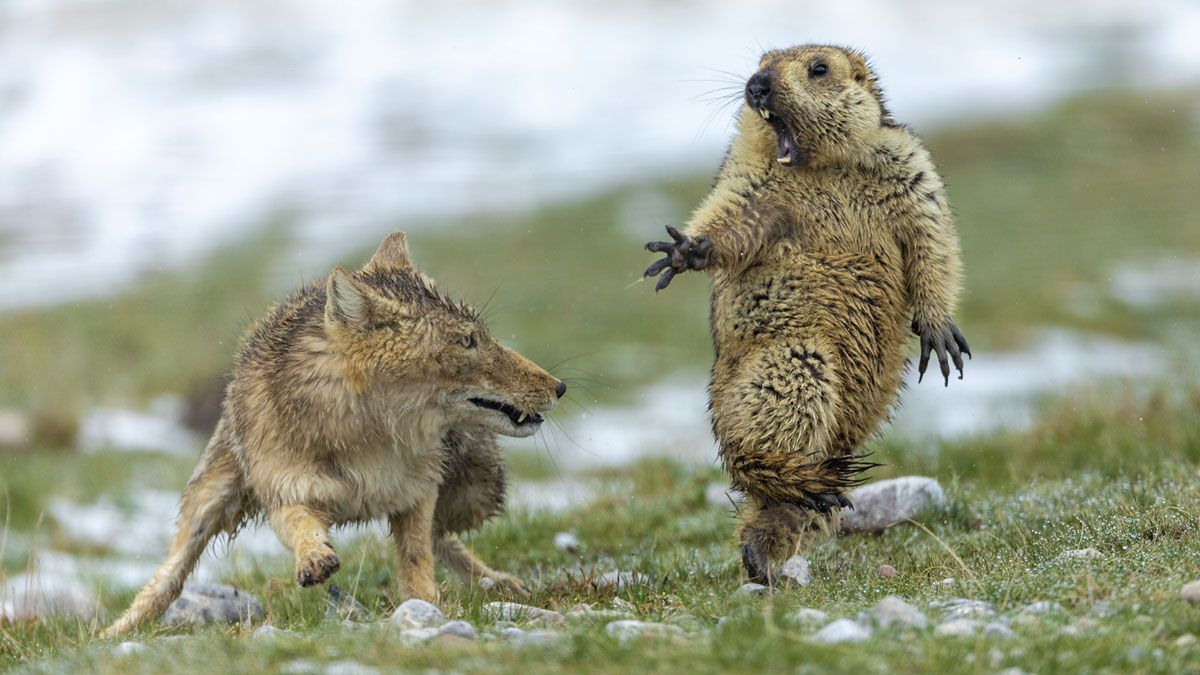 More than 100,000 rescue workers are still combing through flooded and damaged areas of central Japan after it was struck by Typhoon Hagibis, the most powerful storm to hit the area in more than 60 years. Local authorities are blaming this weekend's typhoon for more than 70 deaths so far, with a dozen residents still listed as missing. Hagibis brought high winds and heavy rainfall, which damaged structures, collapsed dikes, flooded rivers and low-lying areas, and triggered more than 100 landslides. Gathered here are some of the images of the damage and immediate recovery work taking place.
A dog exhibition in Bishkek, the World Athletics Championships in Doha, a Kali Uchis performance in Texas, Extinction Rebellion protests in Australia, a demon-king burning in India, attacks on Kurdish sites in Syria, unrest in Haiti, the Masham Sheep Fair in England, rice harvest in China, new public artwork in Paris, and much more.