Buddhists around the world recently celebrated Vesak, or Buddha Day, a festival that marks the birth, enlightenment, and death of Gautama Buddha, observed on the full moon in May or June. Devotees, monks, and nuns gathered in temples and sacred areas to pray and rededicate themselves to the teachings of Buddha. Vesak is observed in varying ways from country to country, and some of these can be seen below in photographs from Sri Lanka, Malaysia, Cambodia, China, Vietnam, Myanmar, Indonesia, and more.
Engineering fashion in Beijing, a luxury houseboat for rising seas, flooding in Paraguay, father-daughter soccer in Liverpool, murals on the border wall in Mexico, the Giro d'Italia cycling race in Italy, Buddha's-birthday observations in Taiwan, Lady Macbeth in Greece, skateboarding in Los Angeles, Ramadan in Indonesia, and much more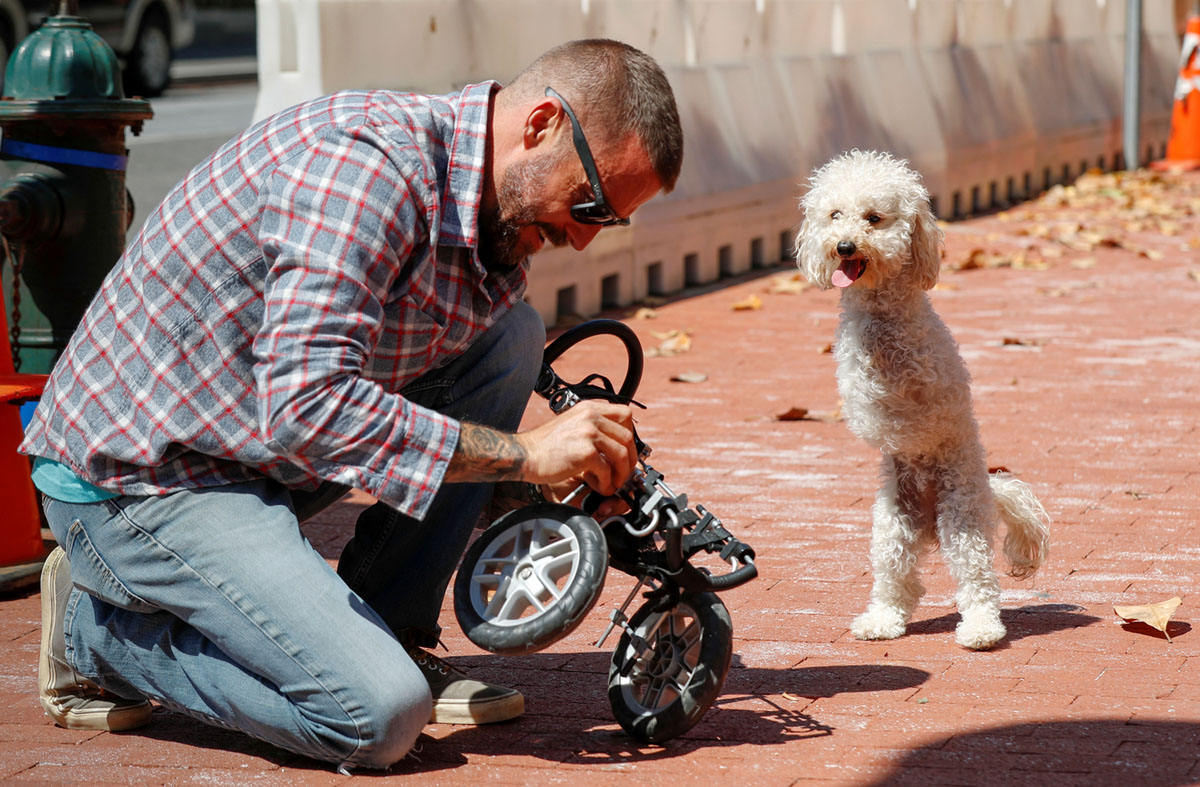 A century ago, the Treaty of Versailles was signed, as much of the world was still recovering from the devastation of World War I. Rebuilding was just beginning, refugees were returning home, orphans were being cared for, and a global influenza outbreak was being battled. In other news, the Lincoln Memorial was nearing completion in Washington, D.C.; Vladimir Lenin was working to solidify the Soviet Republic; the Nineteenth Amendment to the U.S. Constitution was passed—guaranteeing women the right to vote; a molasses disaster struck Boston; and much more. Please take a moment to look back at some of the events and sights from around the world 100 years ago.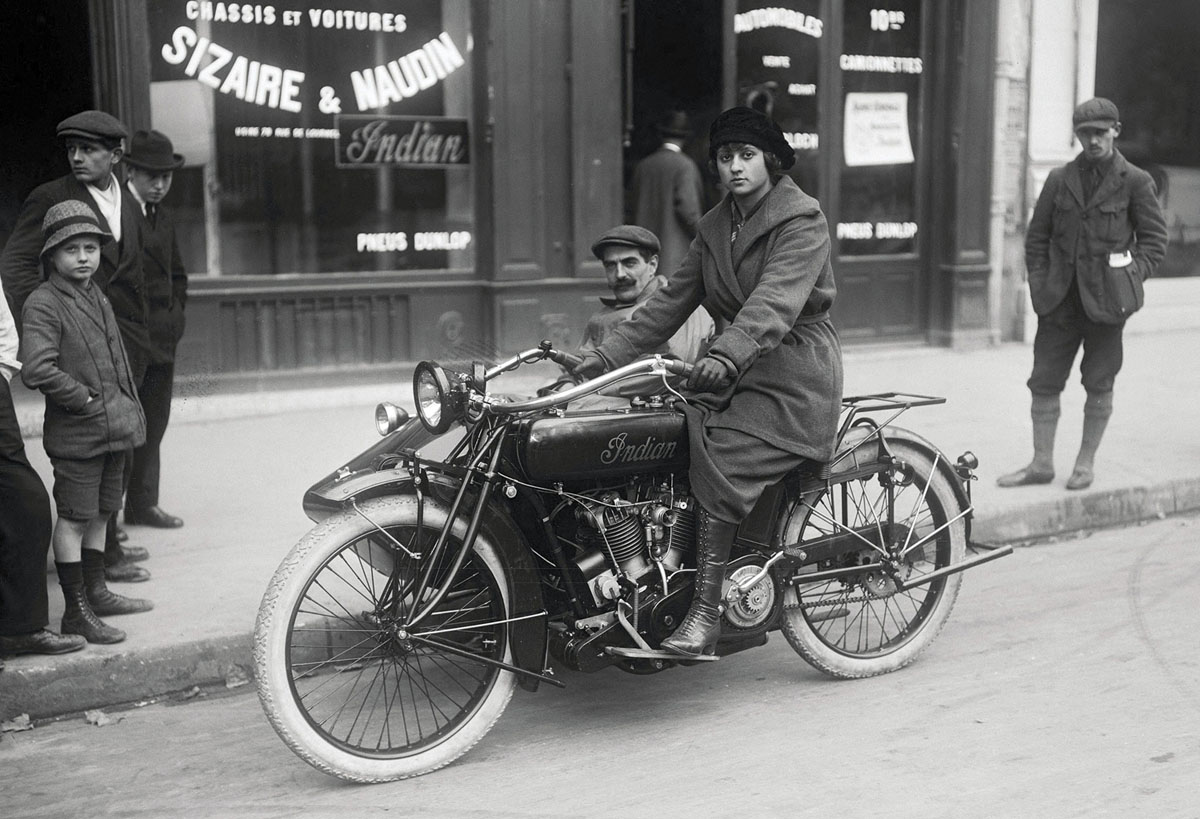 China's Huawei Technologies is the largest telecommunications-equipment manufacturer in the world, with production and development centers in more than a dozen countries. One of its newest facilities, located in Dongguan, China, is being built as a collection of replicas of European landmarks. The 3.5-square-mile Ox Horn research and development campus is being developed as 12 separate "towns," with names such as Paris, Verona, and Bruges. Research buildings are being modeled after famous castles, palaces, and more. The Ox Horn campus is designed to accommodate 25,000 employees, and is connected by private trams and trains to other nearby Huawei campuses and to company housing in Shenzhen. Kevin Frayer, a photographer for Getty, was able to visit the still-growing campus, and returned with these images.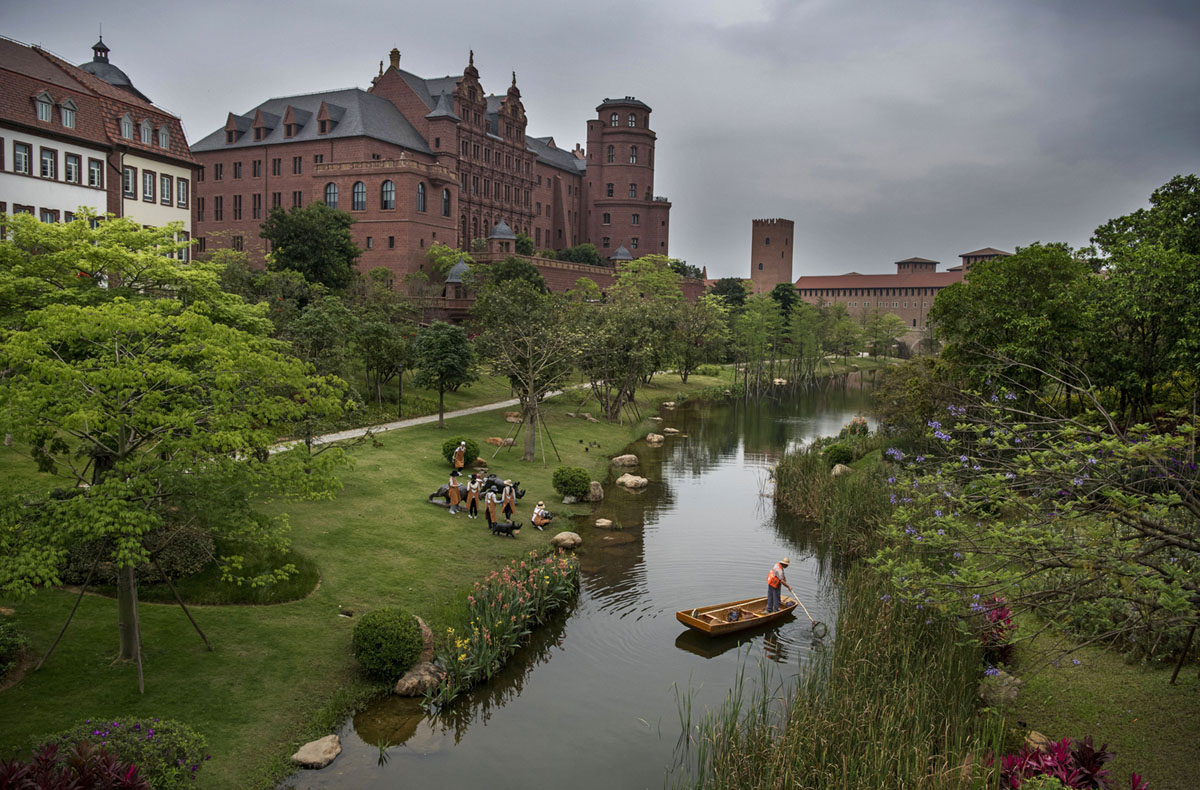 Uber protests in Los Angeles, freedom for Reuters reporters in Myanmar, "my emperor" cats in Beijing, equestrian jumping in Mexico, Met Gala appearances in New York, Victory Day observations in Russia, Ramadan prayers in Indonesia, art among ruins on a Greek isle, a gathering of the International Society of Women Airline Pilots, missiles over Israel and Gaza, artworks displayed at the Venice Biennale, and much more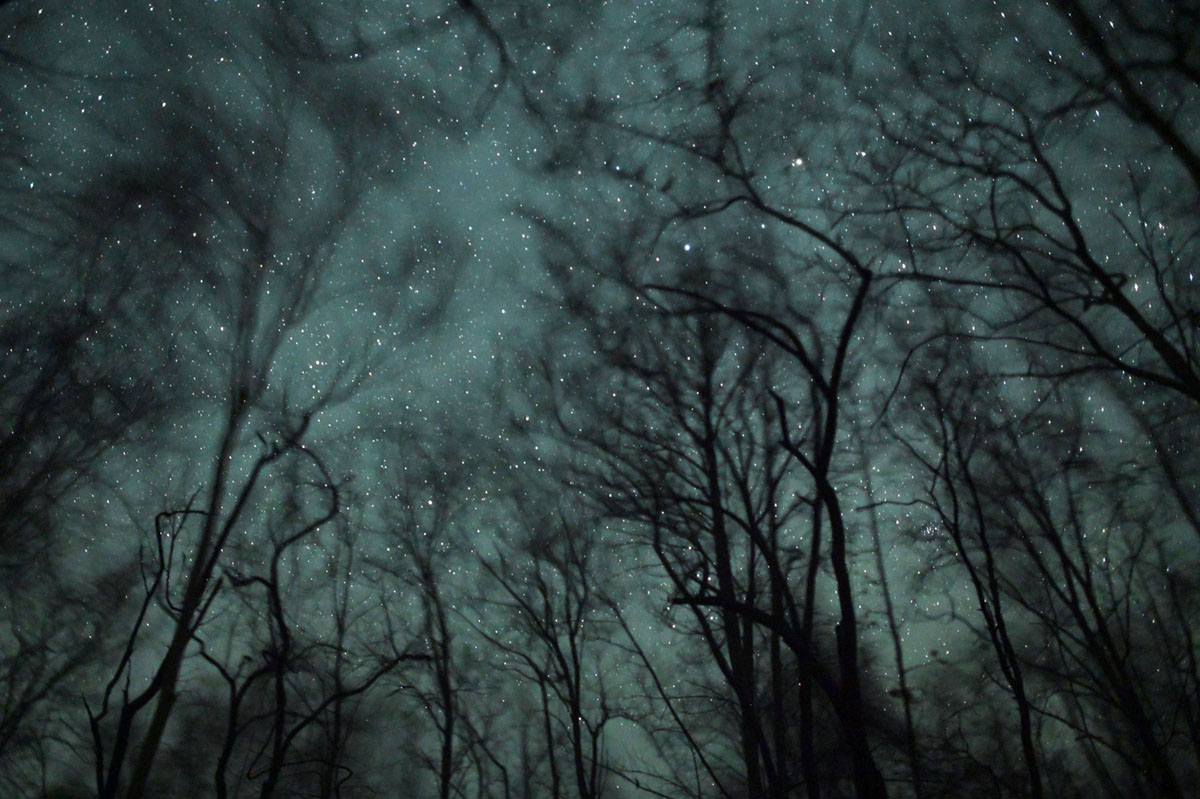 The 58th International Art Exhibition of La Biennale di Venezia, held in locations throughout Venice, Italy, will open to the public on May 11. This year's exhibition is titled "May You Live in Interesting Times," and will remain open until November 24. Gathered here are a few images of artwork and installations created by artists from around the world.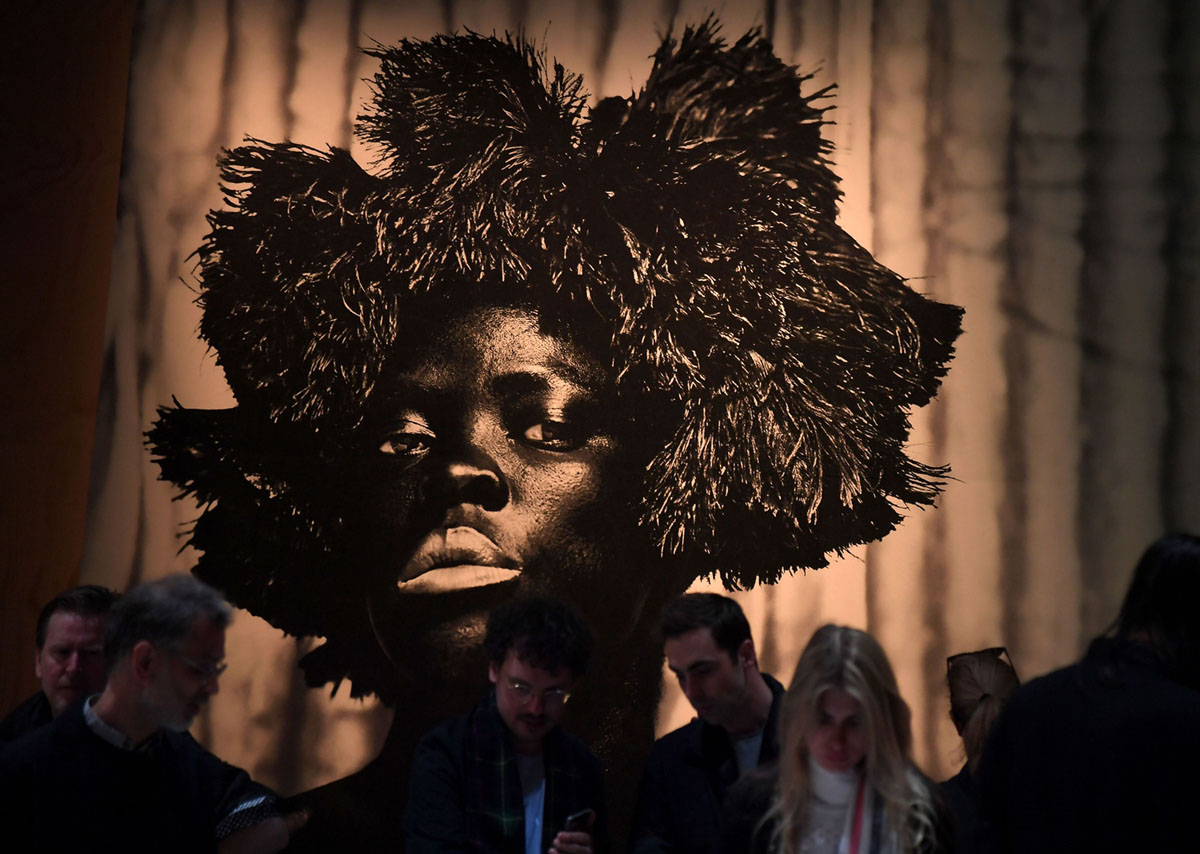 Entrants in this year's contest were invited to submit images that showcase Earth's biodiversity and show some of the mounting threats to the natural world. These images originally appeared on bioGraphic, an online magazine about science and sustainability and the official media sponsor for the California Academy of Sciences' BigPicture Natural World Photography Competition. The organizers were kind enough to share some of the winners and finalists here, selected from nearly 6,500 entries. The captions were written by the bioGraphic editorial staff, and lightly edited for style.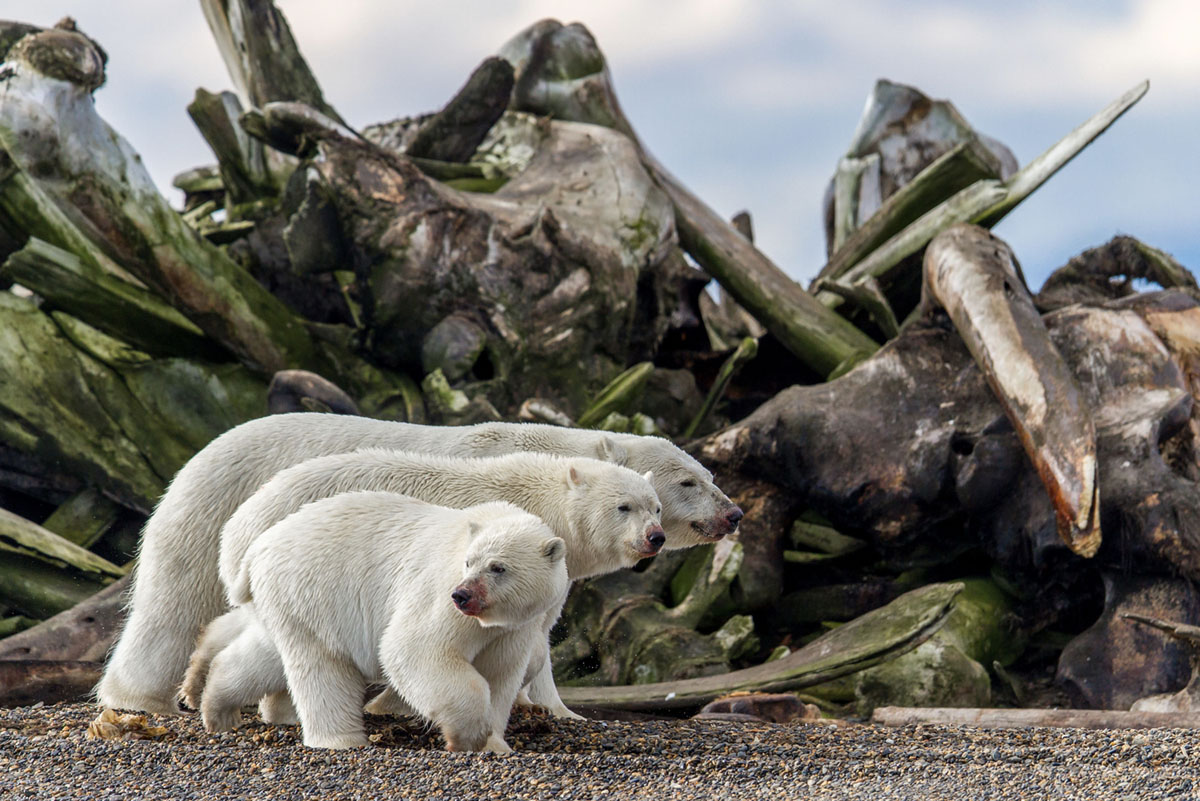 The Great Mosque of Djenne in Mali, pet rescue in flooded Quebec, sea lion rescue in California, memorials to a synagogue shooting in California, conflict in Libya, the NRA Fashion and Firearms show in Indiana, a giant "spider" in New York, May Day protests in Europe, an attempted uprising in Venezuela, a tornado in Romania, rusty locomotives in Lebanon, and much more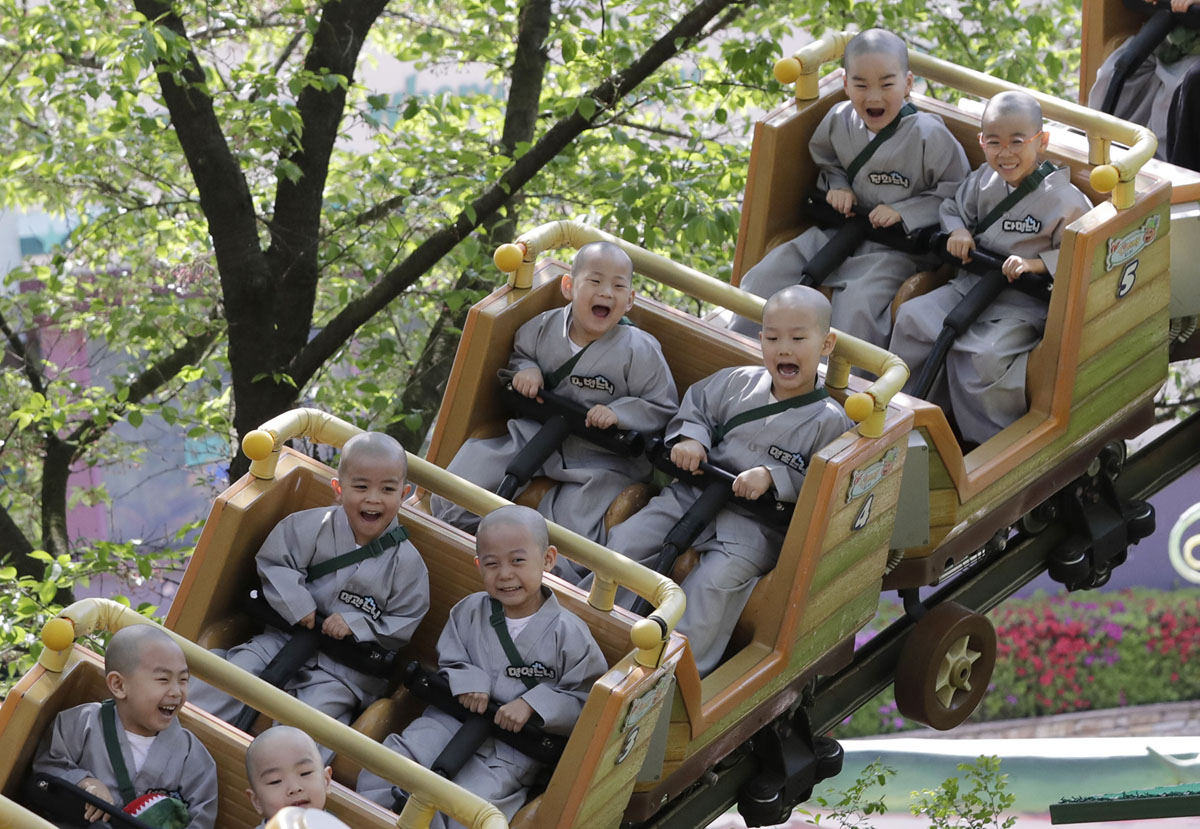 This year's National Geographic Travel Photo Contest is still under way, with entries being accepted for just one more day—the competition closes at noon ET on May 3. The grand-prize winner will be awarded $7,500. National Geographic was once again kind enough to allow me to share some of this year's entries with you, gathered from three categories: Nature, Cities, and People. The photos and captions were written by the photographers and lightly edited for style.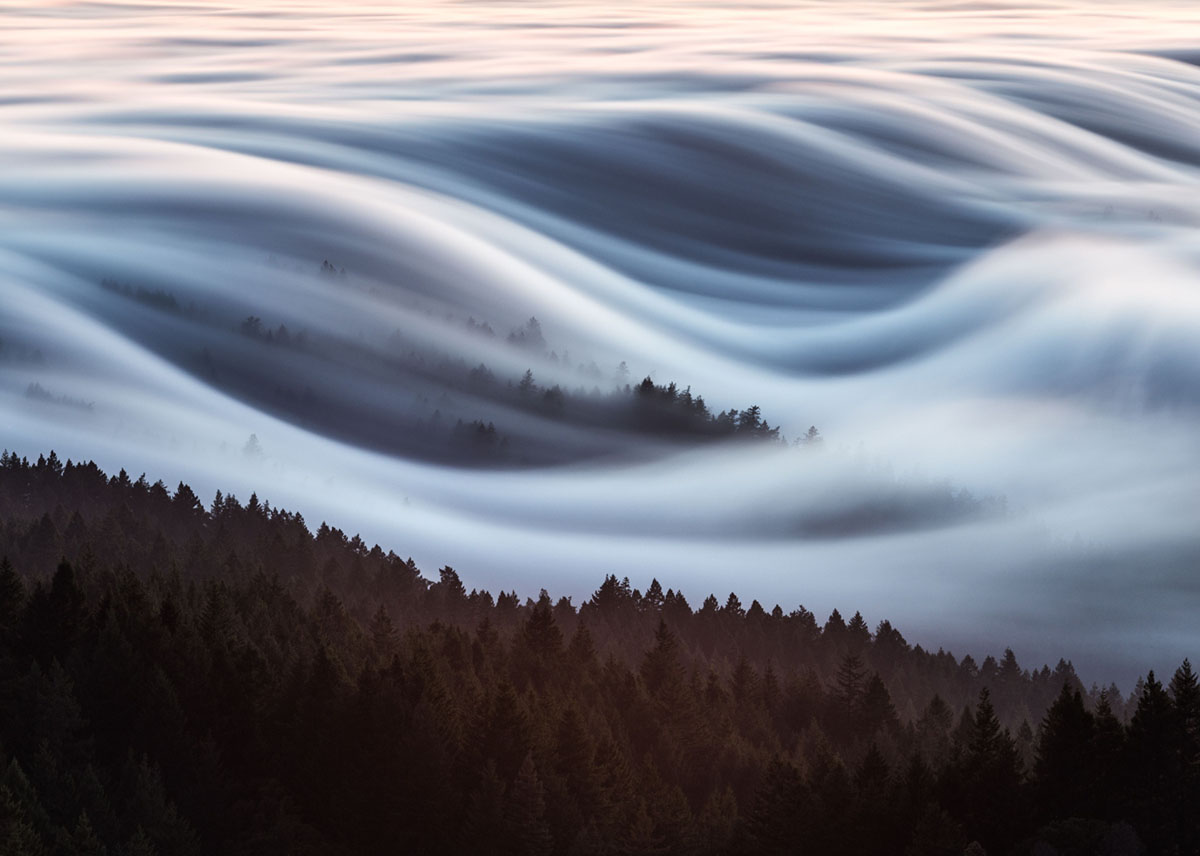 Every year on May 1, members of the Vale do Amanhecer spiritual community in Brazil gather for their biggest ceremony of the year, the Day of the Spiritual Indoctrinator. The religion known as Vale do Amanhecer (or Valley of the Dawn, or, officially, Social Works of the Christian Spiritualist Order) was founded in 1959 by a charismatic woman known as Tia Neiva. Neiva had been working as a truck driver in Brasilia when she began to experience visions of spirits and extraterrestrial beings that she said imparted lessons to her. The spiritual group she began with her partner, Mario Sassi, grew into a community of thousands of mediums who claim to communicate with spirits, and it combines doctrines and symbolism from Christianity, Judaism, Hinduism, and Incan and Afro-Brazilian religions; ancient-Egyptian concepts; and a belief in extraterrestrial life, intergalactic travel, and reincarnation. Members of the movement claim to have hundreds of thousands of adherents worldwide who attend temples located in Brazil, Portugal, Germany, Japan, and the United States.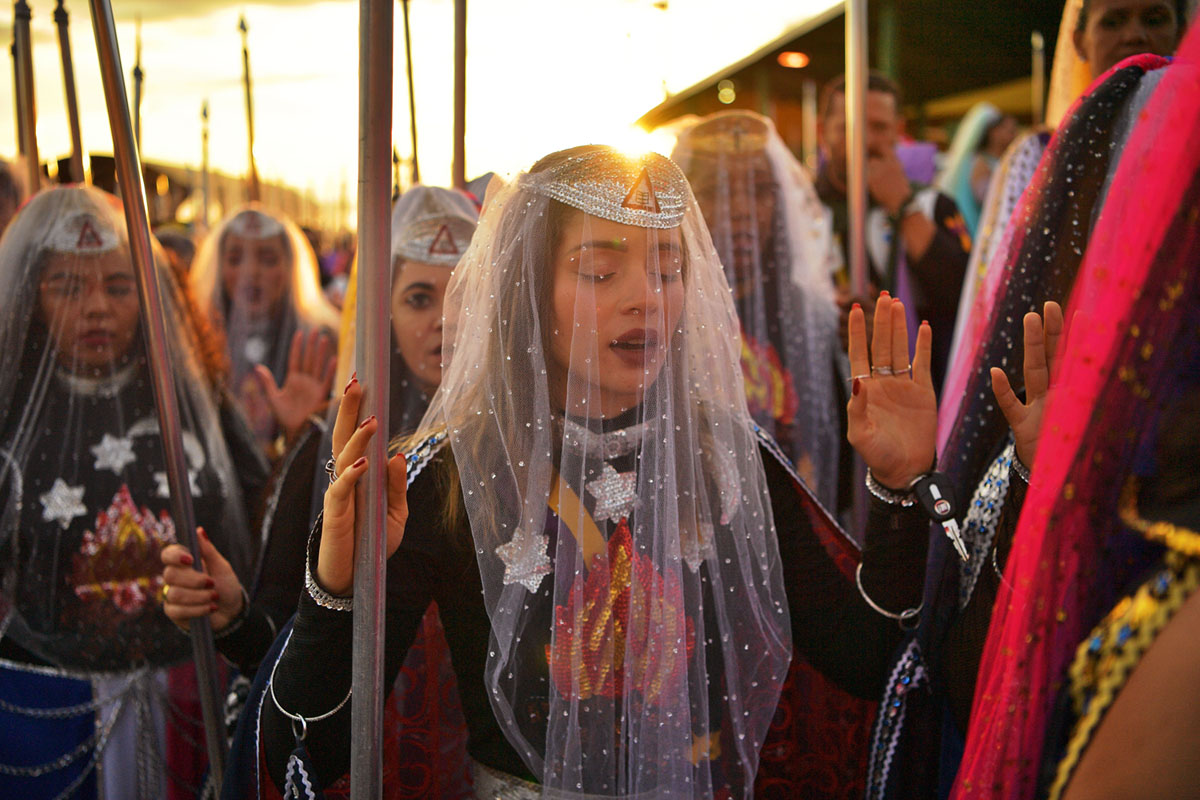 After a nearly 30-year reign, Japan's Emperor Akihito stepped down today in an abdication ceremony in Tokyo. The 85-year-old monarch is passing the throne to his son, Crown Prince Naruhito, after acknowledging that his age and poor health were making it difficult for him to fulfill his duties. Akihito was Japan's 125th emperor, part of a line of succession that some have traced back more than 2,500 years. Below, a collection of images of Akihito and his wife, Michiko, through the years, first as prince and princess, then emperor and empress of Japan.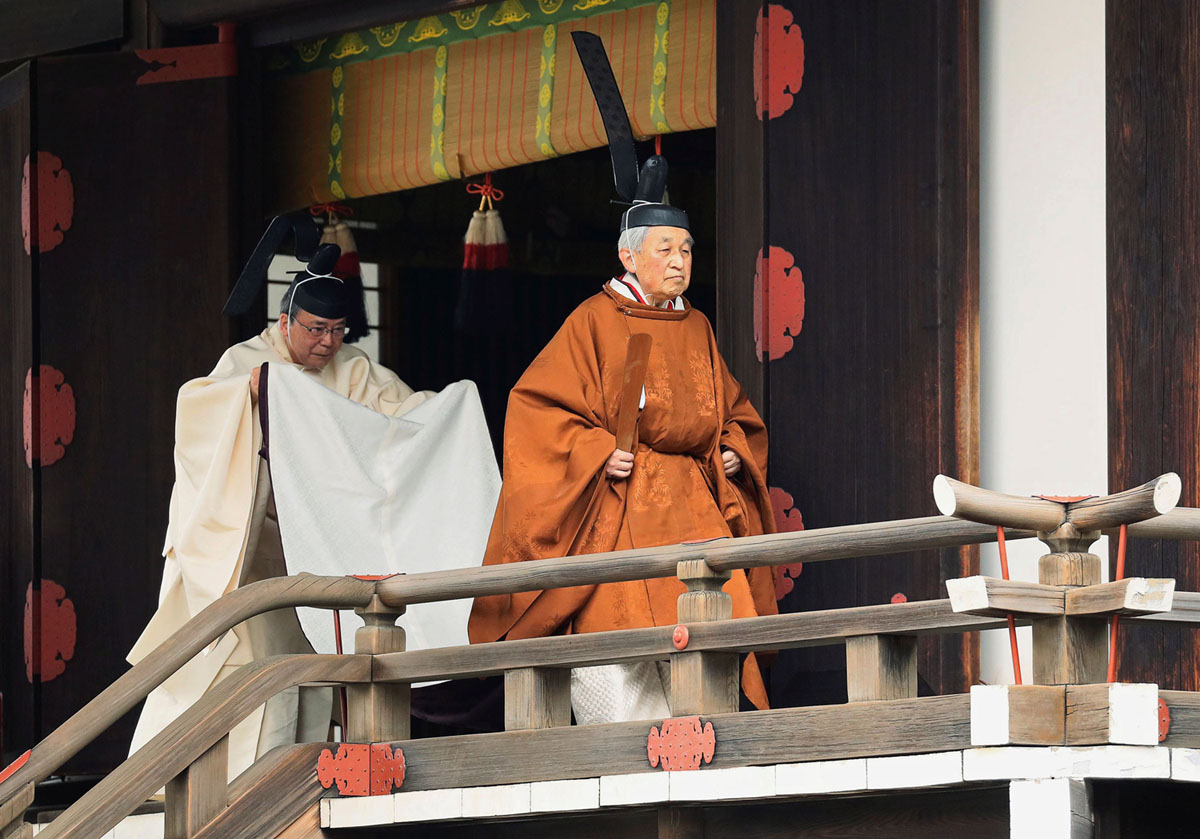 Thanos in the Philippines, an adoptive cat in Crimea, mourning in Sri Lanka, Holy Week in Jerusalem, Anzac Day in Australia, flooding in Quebec, a light show in Romania, stylish indoor tennis in Barcelona, Kim Jong Un in Russia, an Easter parade in New York City, equestrian vaulting in France, and much more
Since the beginning of the year, large numbers of protests against government inaction on issues of climate change have been taking place in cities worldwide. Most of the movement has taken place in Europe, is largely student-led, and was inspired by the Swedish teen activist Greta Thunberg, who has been speaking out and demanding action from leaders since last year. On March 15, thousands of environmentally concerned students in 80 countries held a "Fridays for Future" strike, marching through the streets with signs. This past week, parts of London were brought to a standstill by protesters from Extinction Rebellion, who have called on the British government to negotiate with them and to prioritize environmental protection.
You may recall a collection of cows posted here back in 2015. Below, you will find additional cows.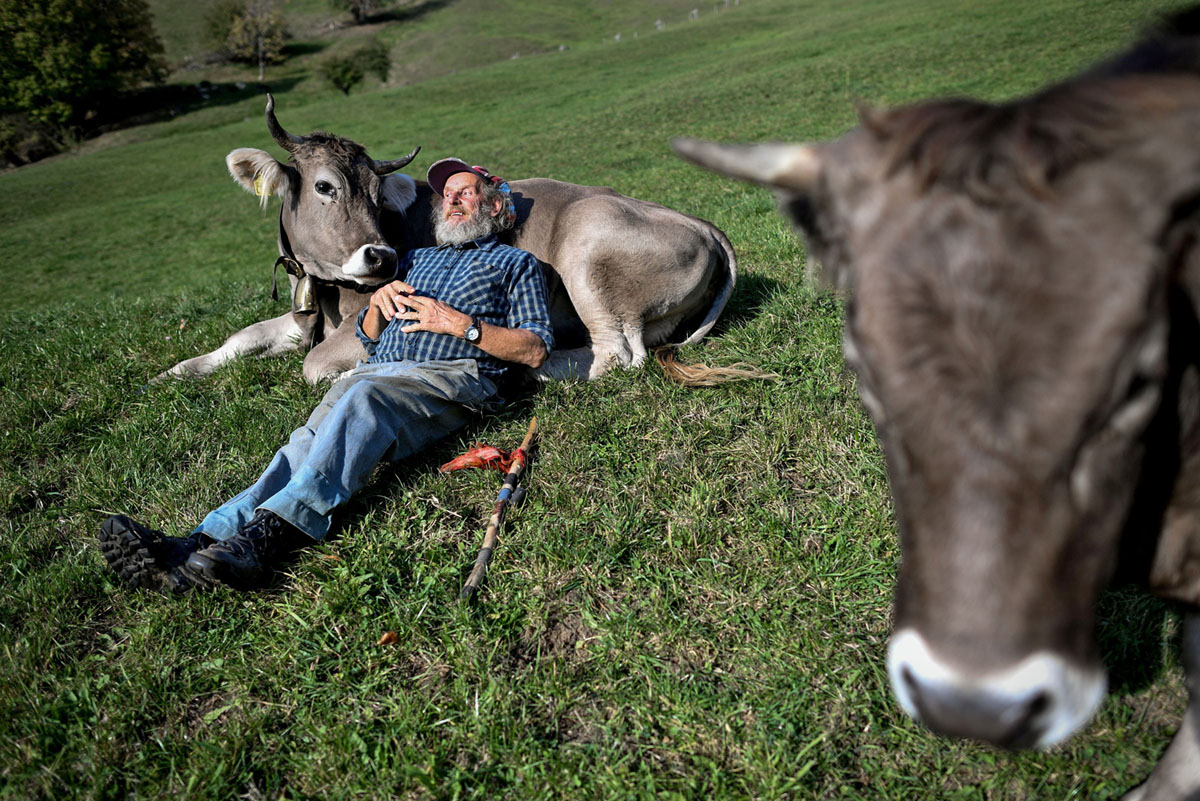 Over the past two weekends, the 2019 Coachella Valley Music and Arts Festival took place in Indio, California. Thousands of music fans gathered to hear performances by artists on multiple stages, including sets by Ariana Grande, Janelle Monáe, Weezer, Billie Eilish, Blackpink, Kid Cudi, Gesaffelstein, Bad Bunny, and many more. Gathered here are scenes from the performances and of the colorful Coachella concertgoers.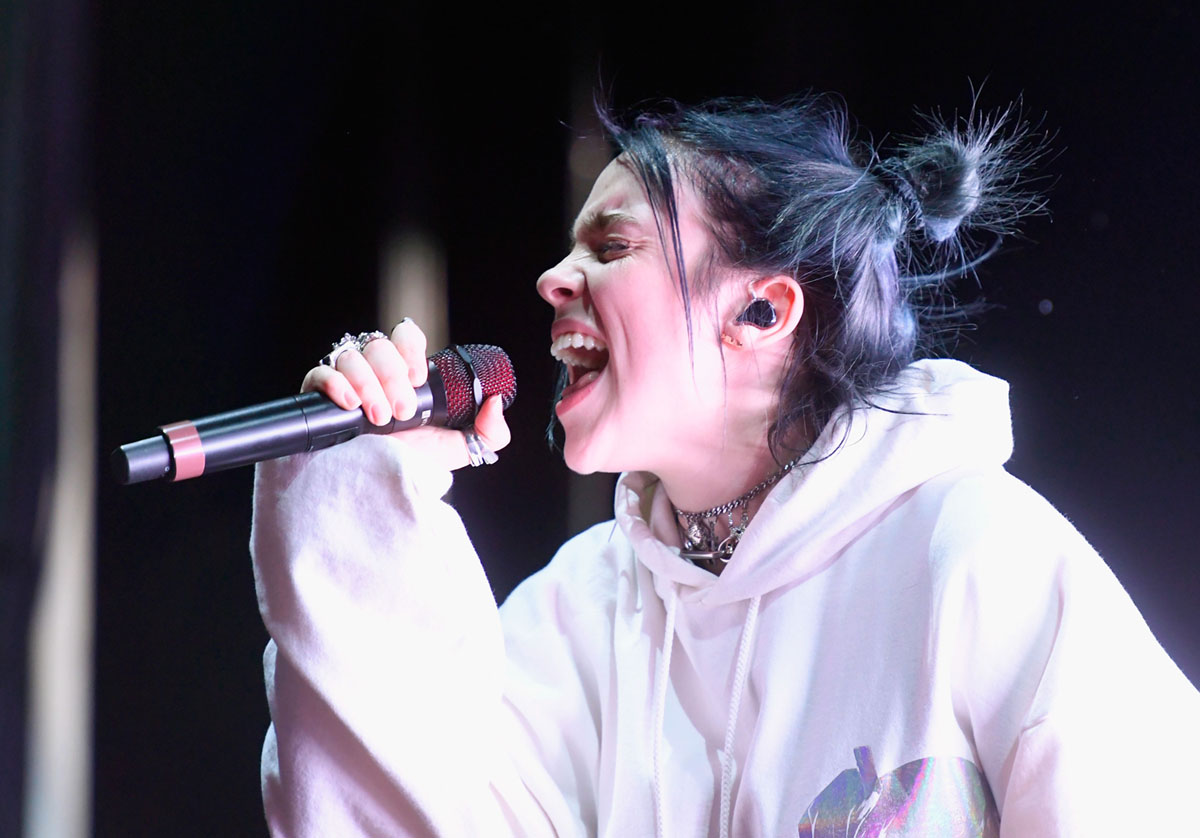 On Easter Sunday, eight separate bombs tore through luxury hotels and churches in several locations across Sri Lanka, in a coordinated attack carried out by at least six suicide bombers. Authorities say the number of people killed in the attacks is now 290, with more than 500 receiving treatment for injuries. This was the deadliest violence in Sri Lanka since its civil war ended 10 years ago. Today in Colombo, another bomb was found and detonated by the police. Investigations have just begun, and police have arrested two dozen people so far; no organization has claimed responsibility. Today, in the affected towns in Sri Lanka, relatives are gathering at local morgues to identify their loved ones, some by watching a slideshow of photographs of the remains, hoping to catch a glance of a familiar bit of clothing or jewelry amid the horror. The first of hundreds of funerals took place today as well.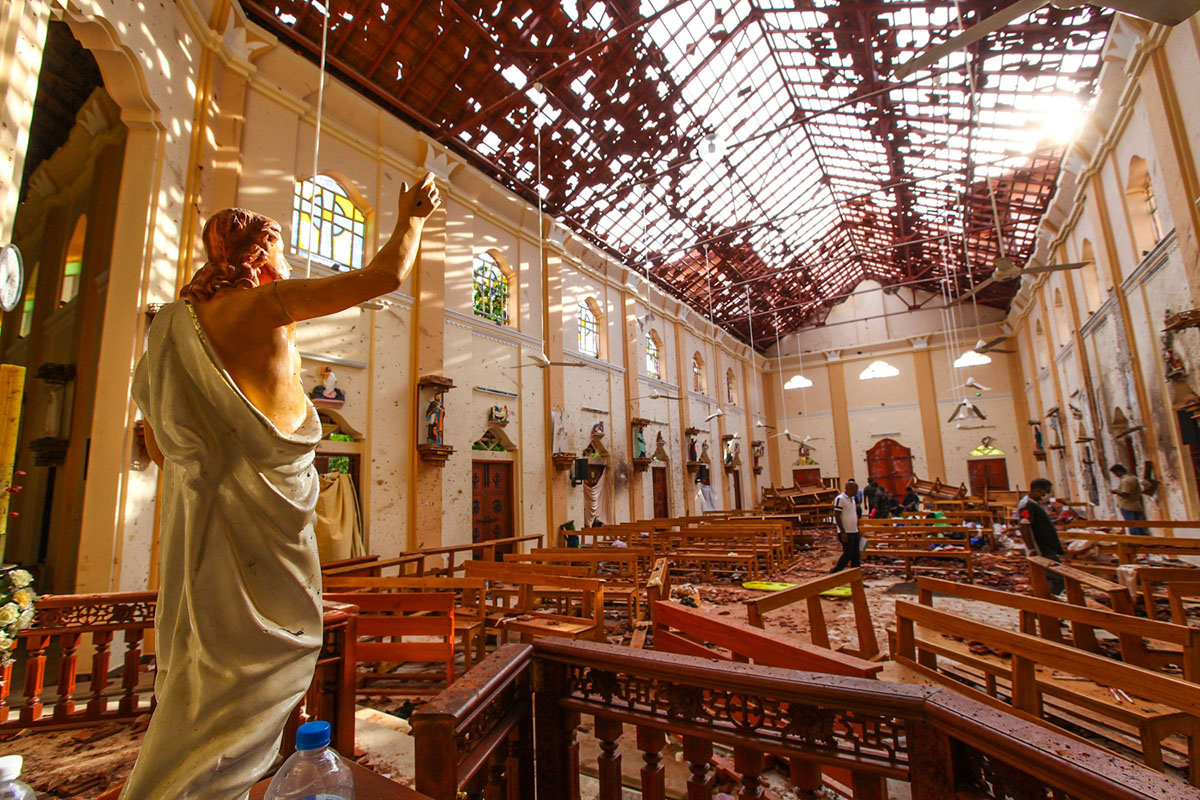 Fashion in Pakistan, Ivanka Trump in Ethiopia, ongoing protests in Sudan, Passover in Israel, a huge election in Indonesia, Holy Week celebrations in Spain, an aircraft with the world's longest wingspan, Notre-Dame cathedral ablaze in Paris, Easter preparations in Ukraine, performances at Coachella, spring skiing in Siberia, and much more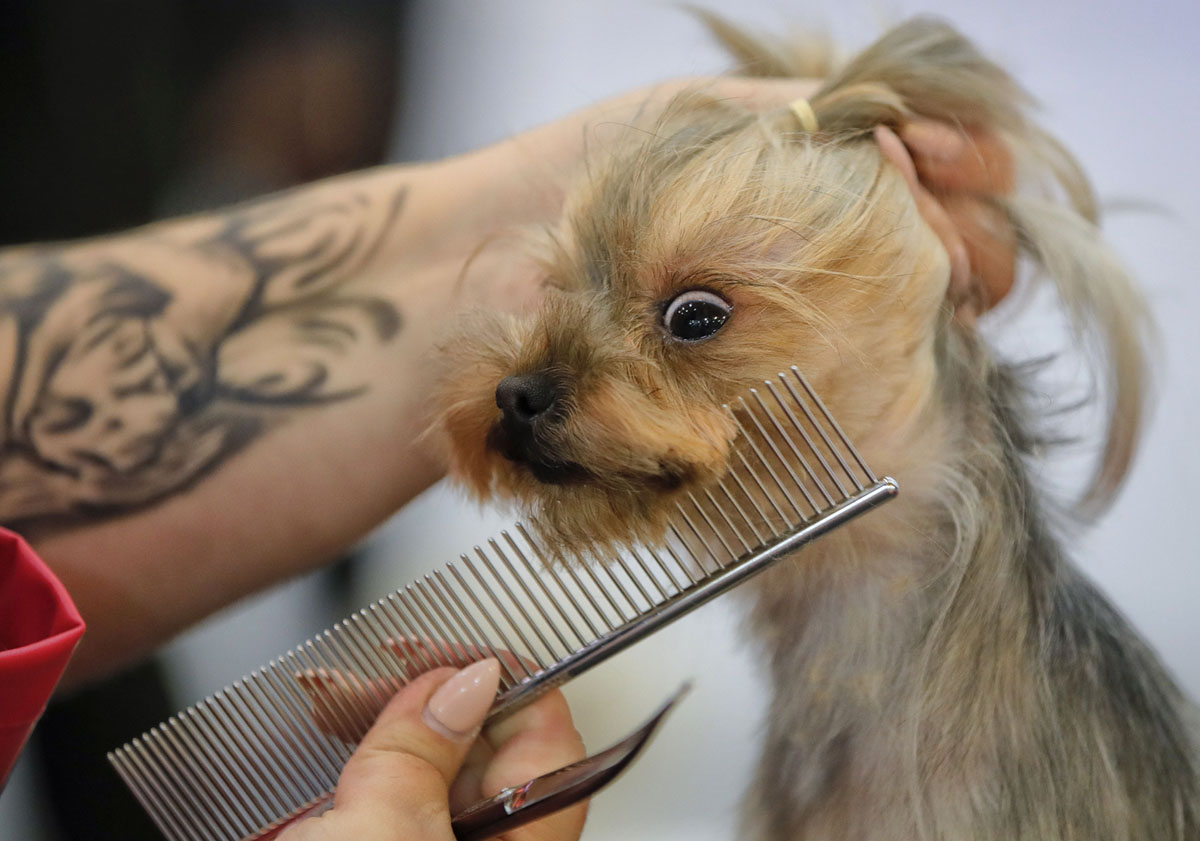 In the desert hills of China's Gansu province, a company called C-Space has just opened "Mars Base 1," a simulated Martian base of operations for future astronauts. Plans for the base, currently an educational facility, include expansion—it will become more of a tourist destination soon, with a space-themed hotel and restaurant. Photographers were on hand as some of the first student groups arrived to tour this vision of Mars in the China's Gobi desert.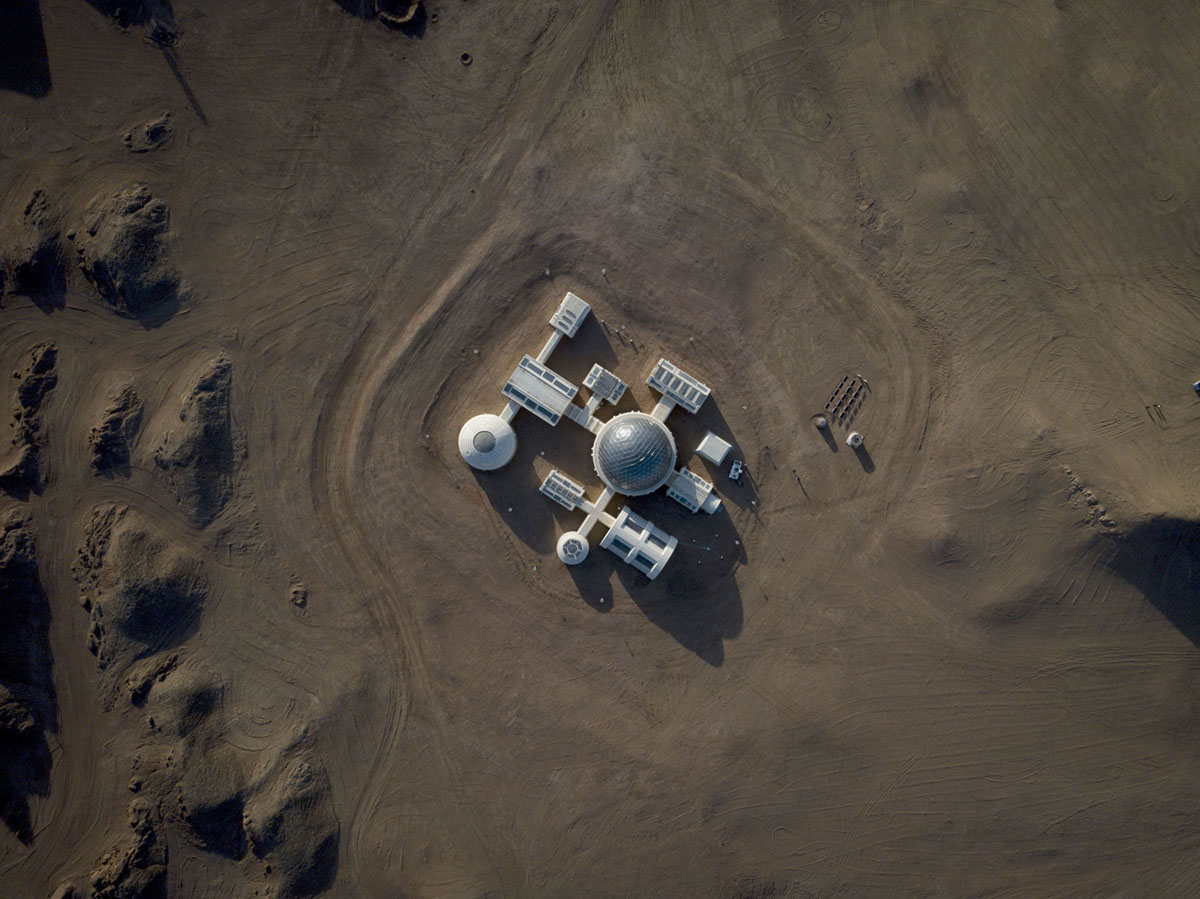 A day after the devastating blaze that destroyed the roof and spire of the Notre-Dame cathedral, investigators and photographers were able to get a first look at the damage inside, including the preservation of a number of valuable artifacts and features among piles of debris and a heavily damaged roof. Private citizens and companies in France have stepped forward, pledging hundreds of millions of euros to help restore the treasured building.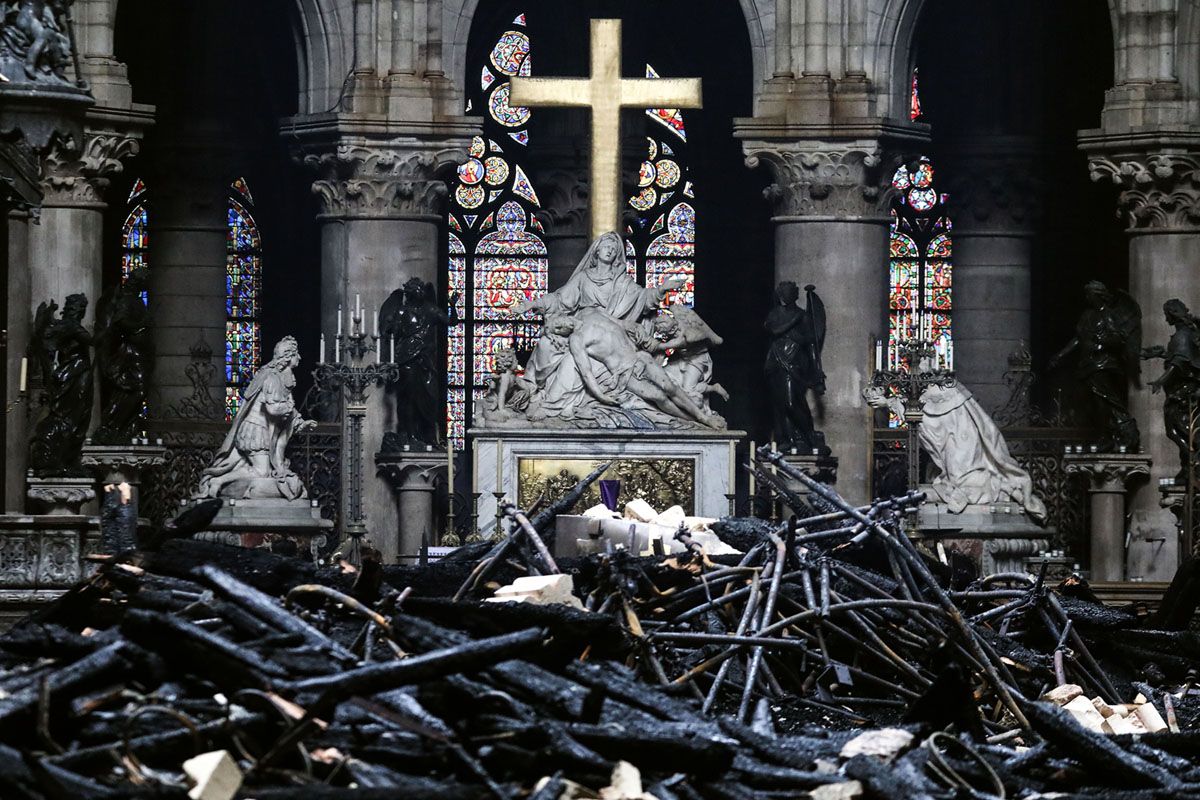 Earlier today, smoke was observed billowing from the landmark Notre-Dame Cathedral, in central Paris; it was undergoing renovation work. The smoke grew and was followed by flames, which consumed the roof and caused the central spire of the cathedral to collapse. The gothic cathedral is visited by millions of tourists and locals every year. Authorities report no injuries or deaths at the moment, and have tentatively linked the fire to the renovations, which were due to have been completed in 2022. Below, some images of the disaster, and a handful of images from inside Notre-Dame before the fire.