In the commune of Les Baux-de-Provence in southern France, sits the "Carrières de Lumières," or Quarries of Lights. A former limestone quarry that closed down in the 1930s, the site has been transformed into an immersive multimedia exhibit space dedicated to art and music. Projectors mounted around the quarry paint the walls, ceiling, and floors with light, bringing both still and animated images of artwork to life across the entire space. Gathered here, images from recent exhibitions, featuring artwork from Van Gogh, Klimt, da Vinci, and many other artists.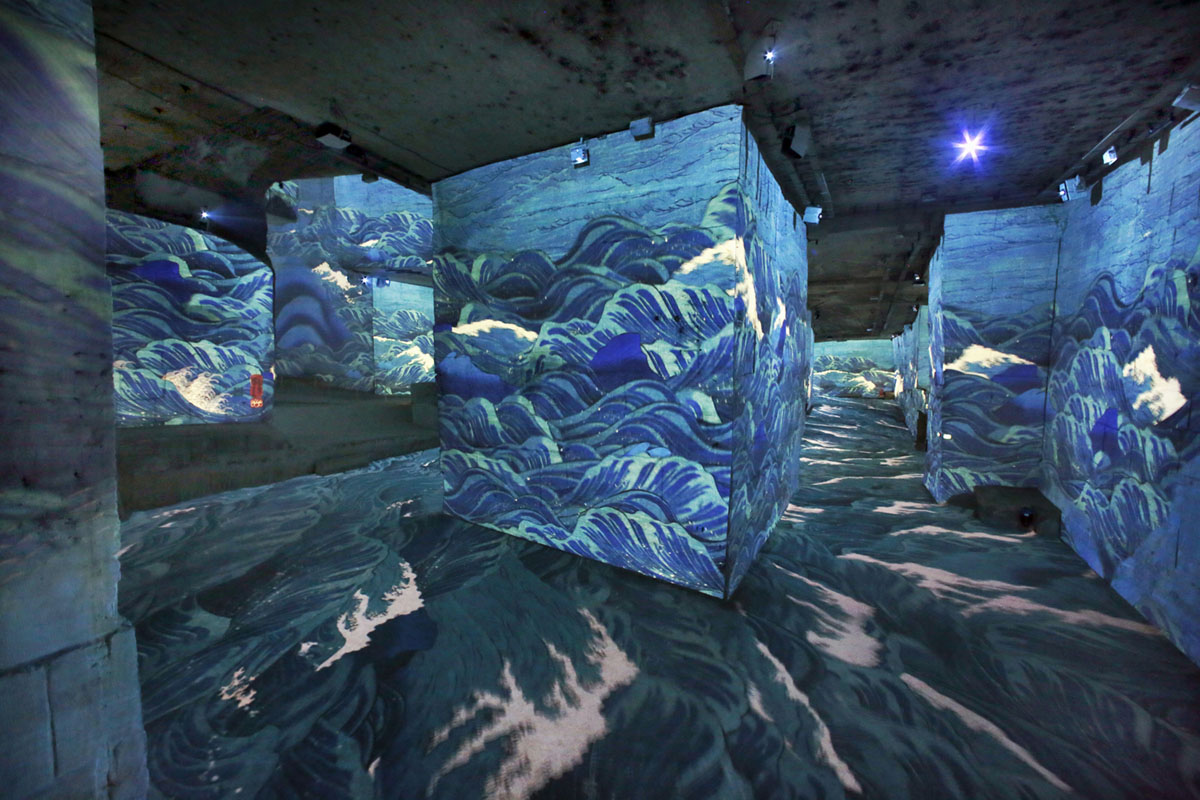 Ten days ago, Cyclone Idai, one of the most devastating storms to hit Africa in decades, made landfall in Mozambique with sustained winds of 120 mph (195 kph), damaging or destroying thousands of structures. The tropical storm then moved inland, bringing heavy rain and flooding to more parts of Mozambique, Zimbabwe, and Malawi. More than 750 deaths are attributed to Idai so far, while thousands remain stranded in remote rural areas. International aid is starting to reach the region, while workers struggle to repair roads, restore power, and care for the survivors—with special attention toward preventing cholera outbreaks.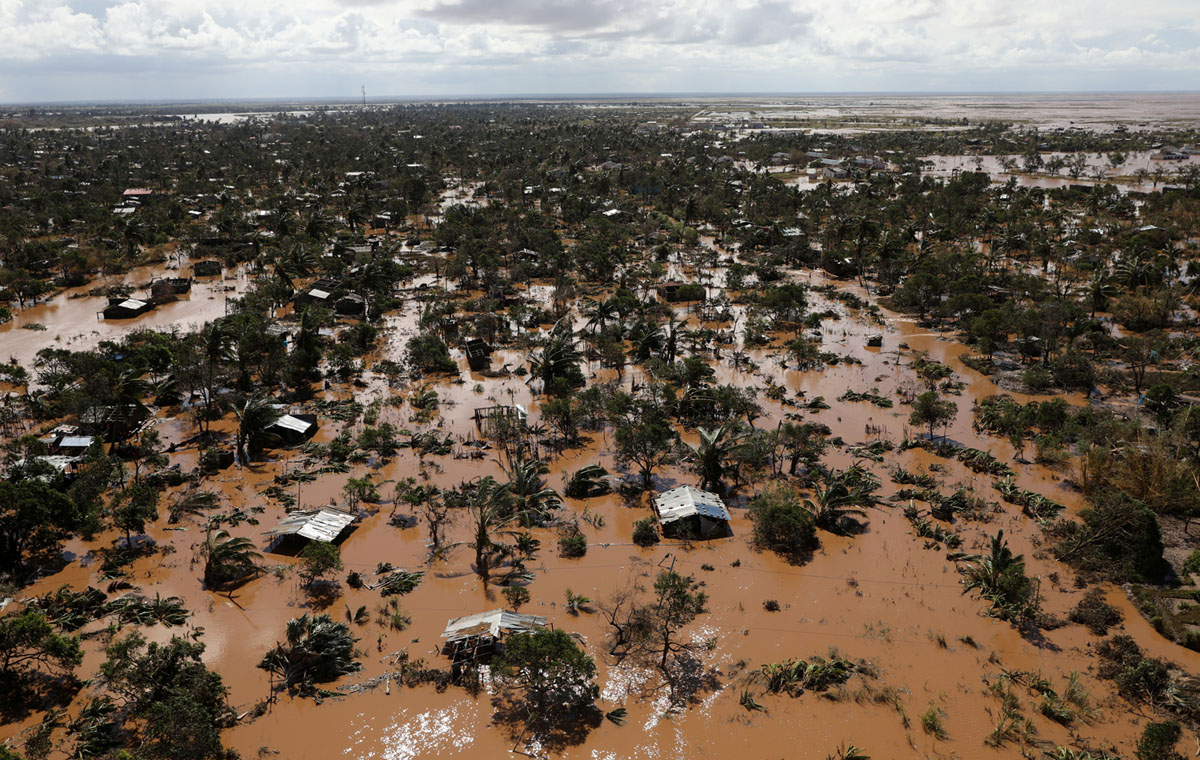 Today, March 23, has been set aside as National Puppy Day—founded in 2006 by the author Colleen Paige, and adopted by other groups and organizations since. The idea is to focus attention on puppies in need of adoption and the abuses found in puppy mills, but also to celebrate these furry little companions. In the spirit of the day, I am once more obligated to share some adorable images of pups around the world.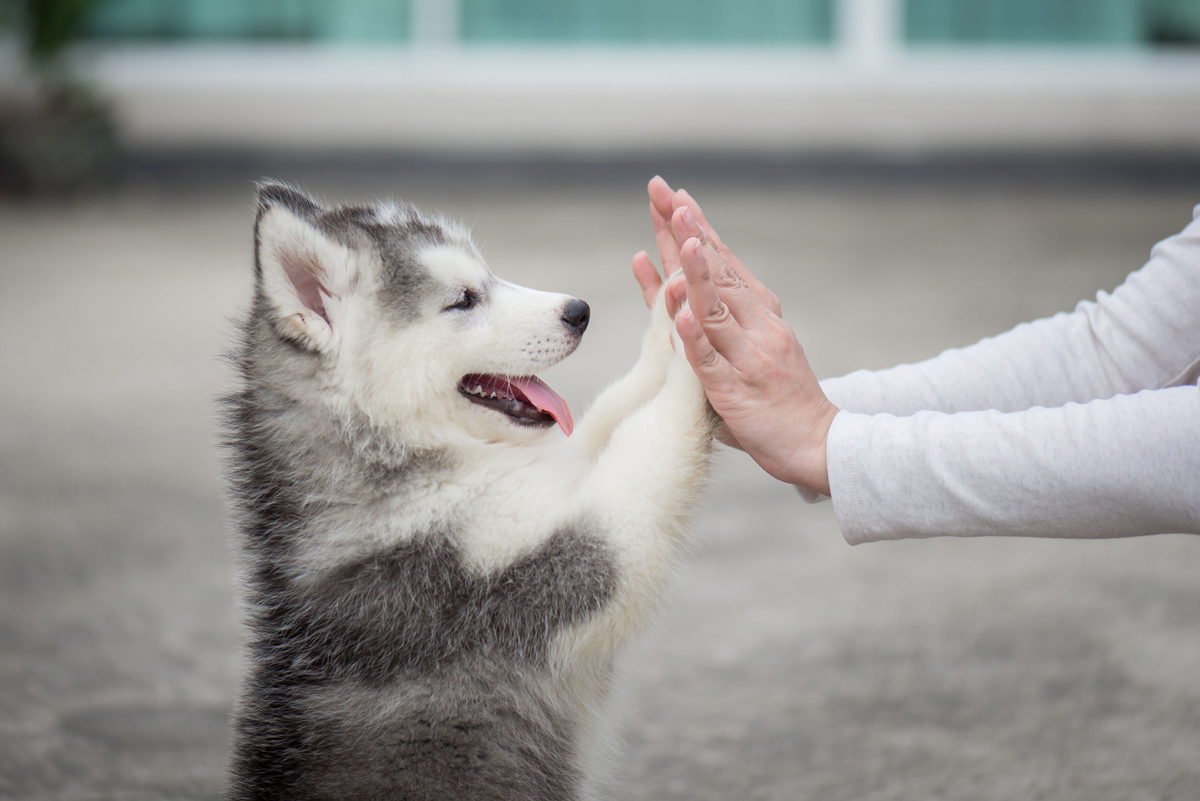 Nowruz celebrations in Iraq, a closed penal colony in Mexico, terrible flooding in Mozambique, the Paris-Nice cycling race in the Alps, springtime in China and England, St. Patrick's Day in Chicago and Ireland, mourning in New Zealand, flower fields in California, floodwaters across the midwestern U.S., the Red Hot Chili Peppers at the pyramids of Giza, and much more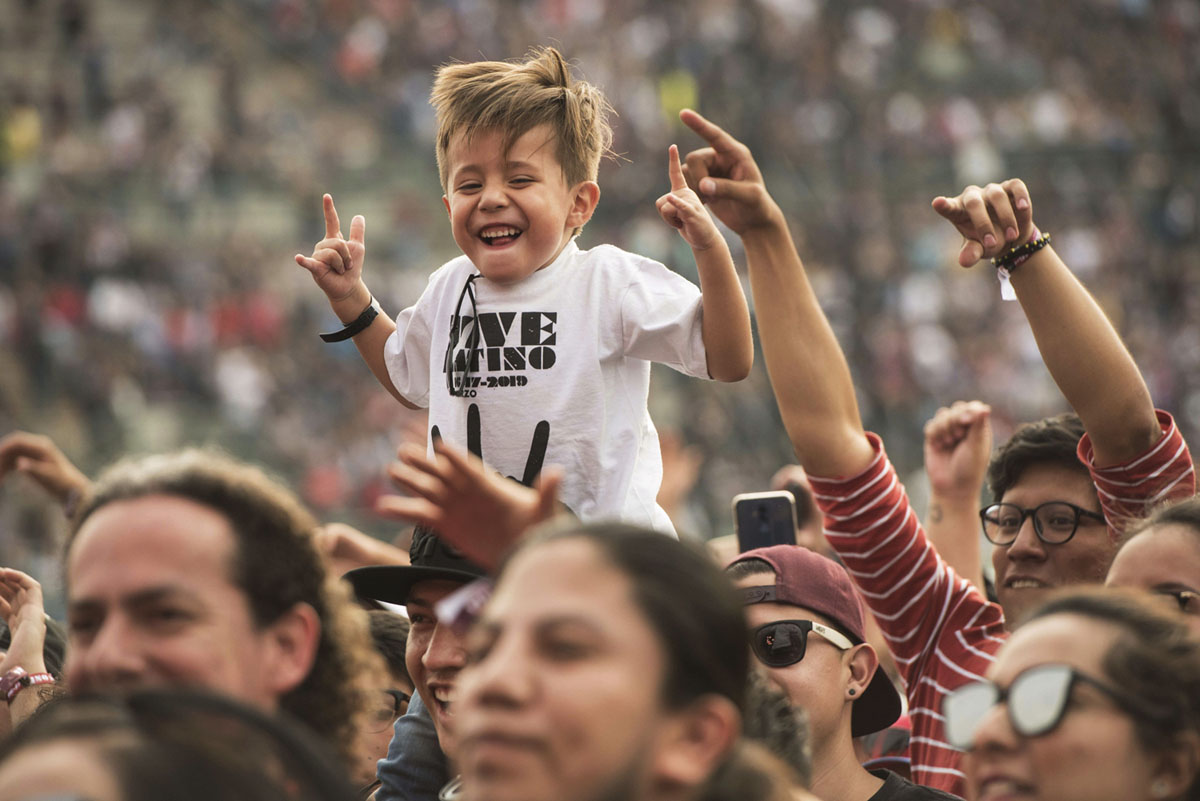 Days after the worst mass shooting in New Zealand's history, residents of Christchurch gathered at memorial sites that grew outside mosques and churches, bringing flowers, candles, and messages of sorrow and love. As people mourn the 50 killed last Friday, New Zealand Prime Minister Jacinda Ardern is calling for stricter national gun laws, and says she will seek answers from social-media companies about the live-streaming and dissemination of video of the attack. Gathered below, images from Christchurch over the past few days.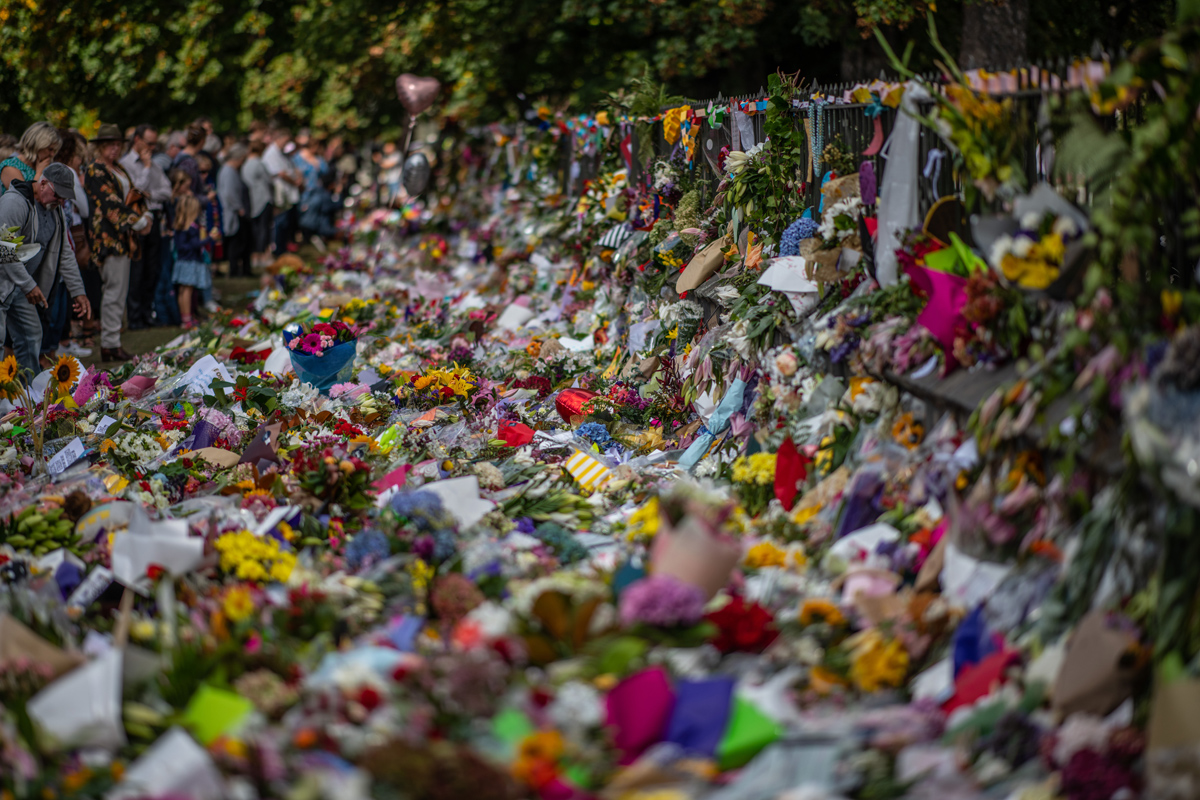 At least three people are confirmed to have lost their lives so far amid record-setting floods affecting parts of Nebraska, Iowa, Missouri, and other nearby states. Thousands of people have been asked to evacuate, and many have been away from their homes for days in hard-hit Nebraska, following last week's "bomb cyclone" weather system that dropped huge amounts of precipitation—adding to existing troubles from heavy snowmelt and ice-choked rivers. Dams and levees were overwhelmed, roads have been washed away, and some neighborhoods, farms, and military bases now sit in water up to eight feet deep. Some of the rivers in eastern Nebraska are beginning to recede, and others are expected to crest within 24 hours. Areas downstream, along the Mississippi River Valley, are preparing for likely flooding.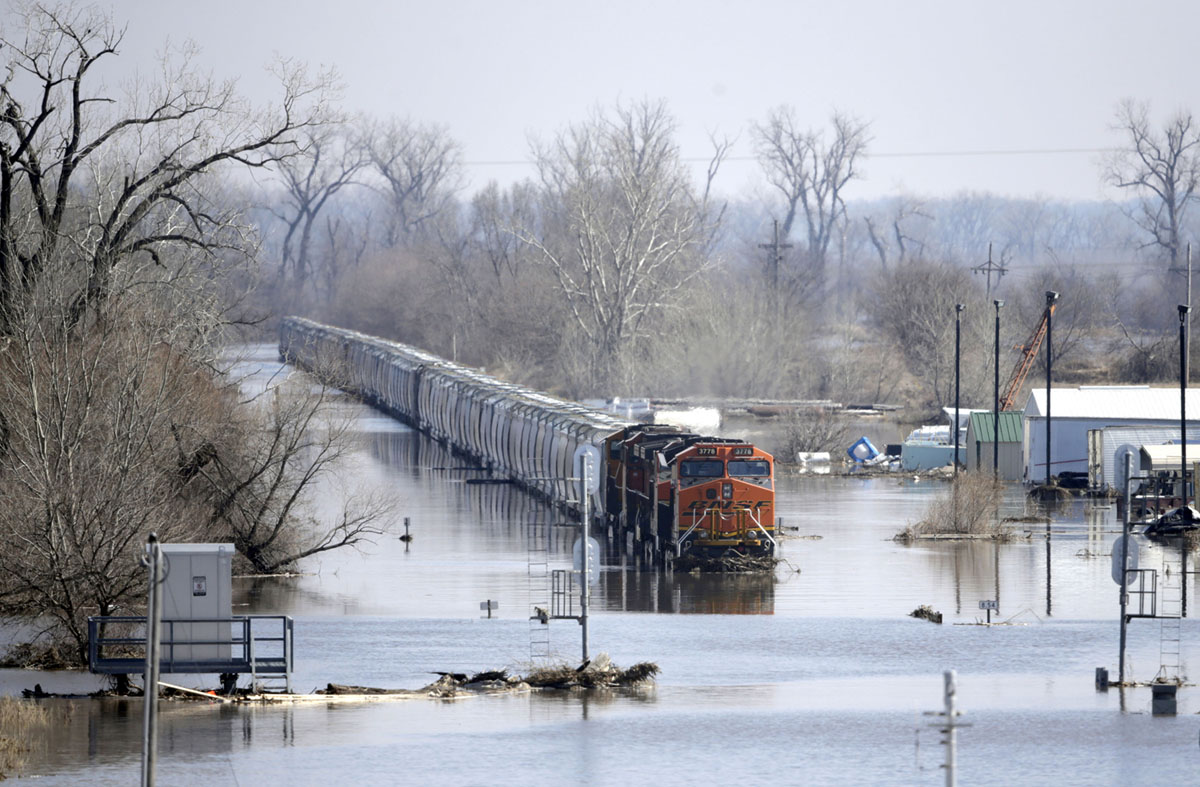 A rabbit in war-torn Syria, an underwater-photography exhibit in China, sorrow in Ethiopia after a terrible plane crash, water shortages in Venezuela, cherry blossoms in China, a pagan festival near Moscow, fire-walking in Japan, terror in New Zealand, voting in North Korea, a global youth protest against climate-change inaction, and much more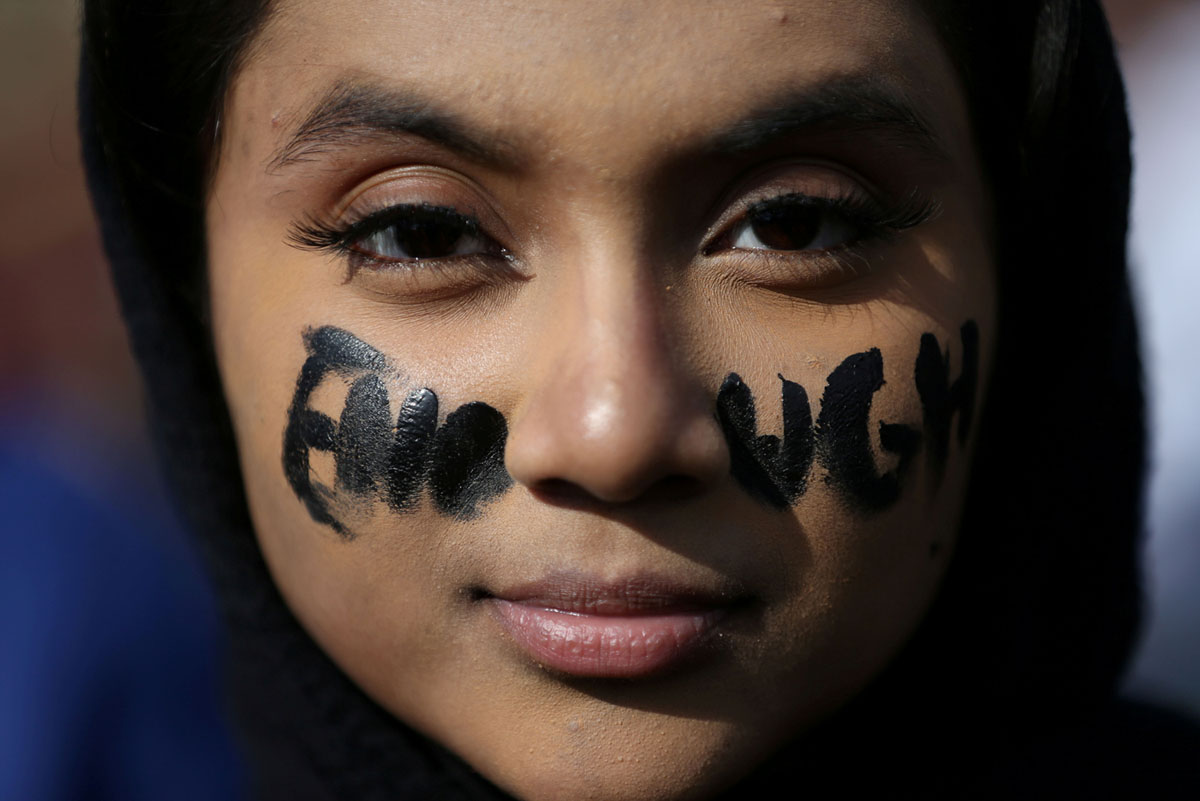 Once in a while, reporters in the field find themselves presented with the opportunity—or challenge—to interview a famous pup, or a four-legged friend that has just made the news, or simply a dog that's finally had its day. I've gathered a few of these very important moments, captured in news photos below, from the past 90 years.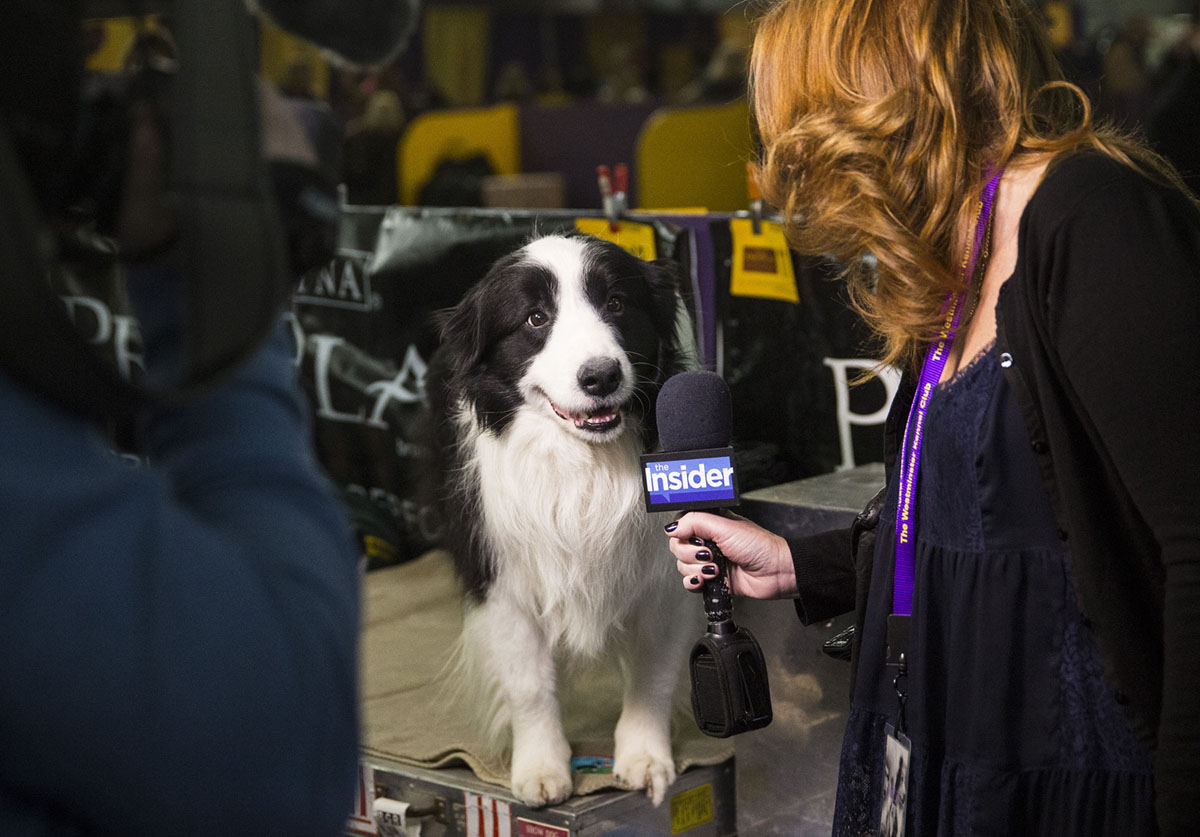 Last Thursday, a massive power outage struck across much of Venezuela, affecting huge parts of its infrastructure, from clean water and food storage to medical care, communications, and more. Amid a years-long economic crisis and building political crisis, the Venezuelan government and its opposition are blaming each other for the collapse of the power grid. Electricity has been slowly restored to parts of Caracas, but rolling blackouts remain, and much of the rest of the country is still in the dark. Collected here, photos from the past week, taken in Caracas, in San Cristóbal, and on the border with Colombia.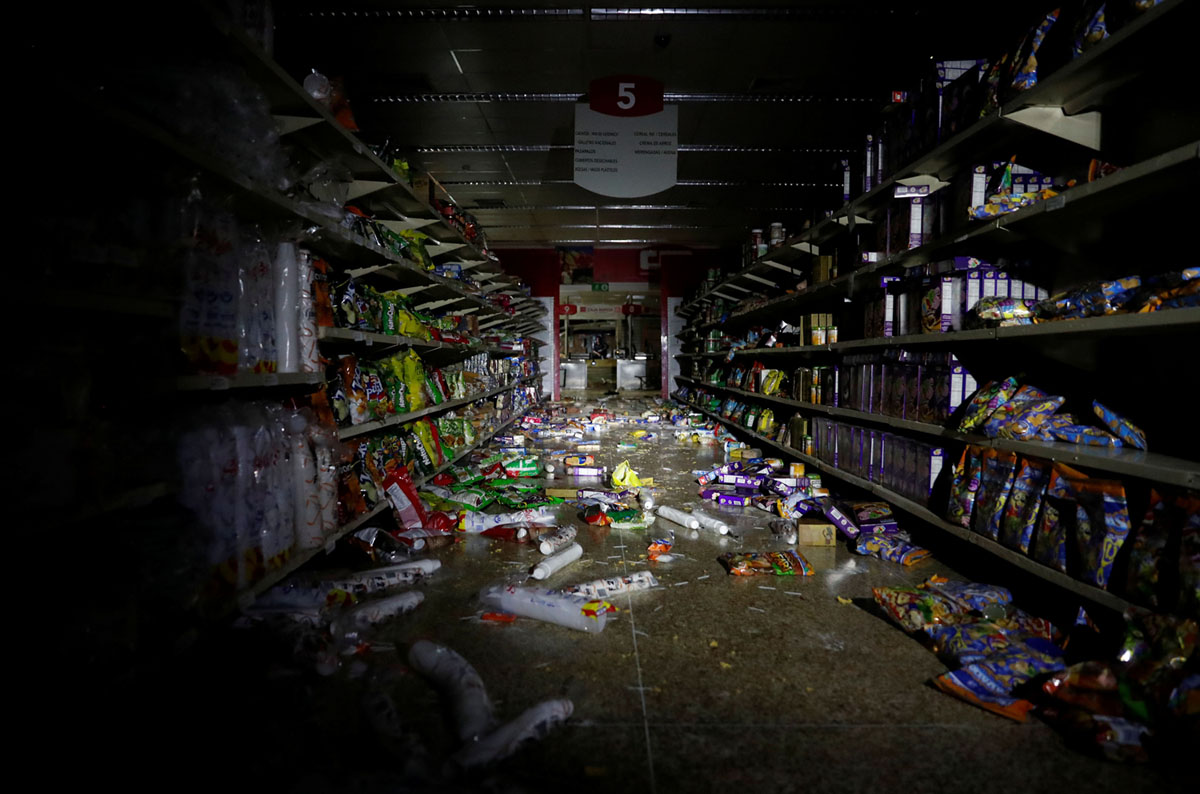 Maslenitsa is an ancient ceremony—a farewell to winter celebrated since pagan times in the Slavic regions of Russia, Belarus, Ukraine, and other countries. Maslenitsa, or Pancake Week, is both a folk and religious holiday tied to Shrovetide, the carnival before Lent. Some traditional festivities include the burning of effigies of "Lady Maslenitsa," family visits, snowball fights, and the cooking and eating of blini, pancakes, or crepes. Below, some images of Maslenitsa this year from Russia, Belarus, and Kyrgyzstan.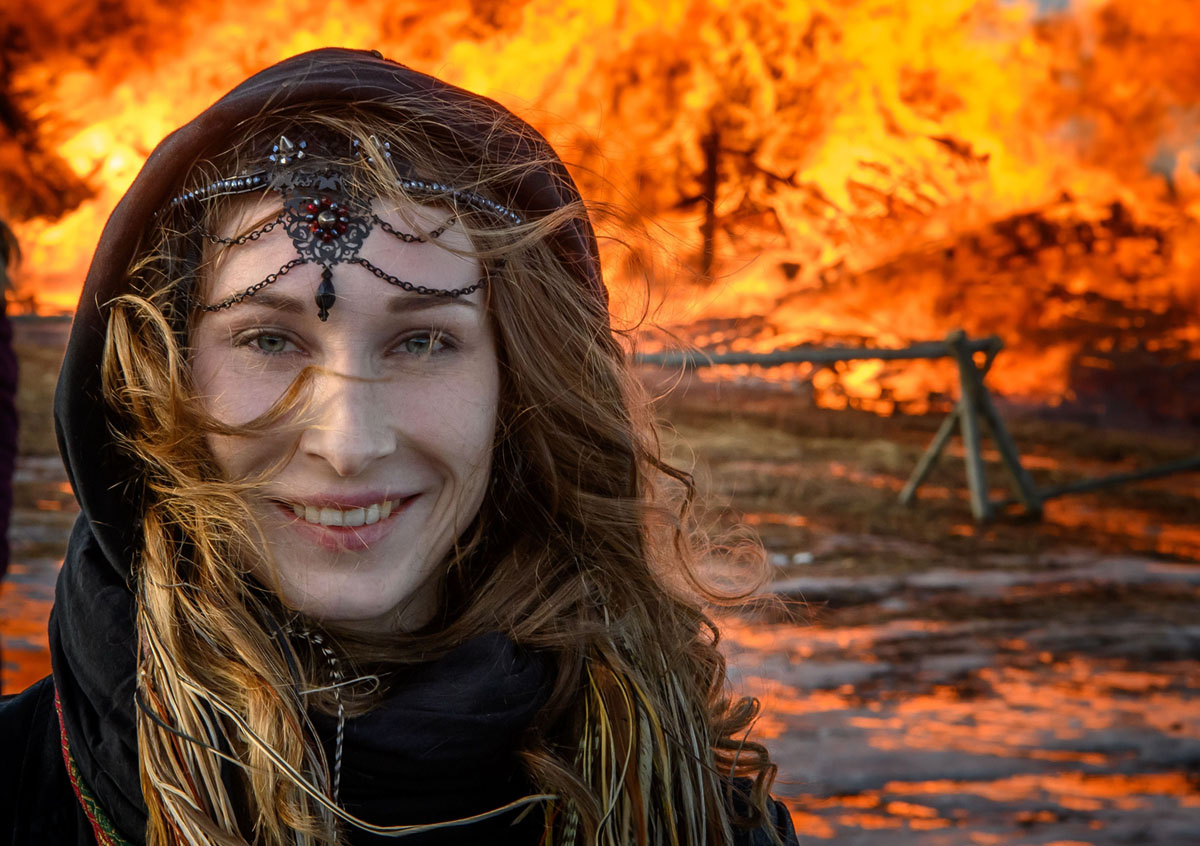 Power outages in Venezuela, Mardi Gras festivities in New Orleans, skijoring in Colorado, Carnival celebrations in Brazil, the Crufts dog show in England, snowboarding in California, presidential campaigning in New York, baseball spring training in Arizona, International Women's Day observed around the world, and much more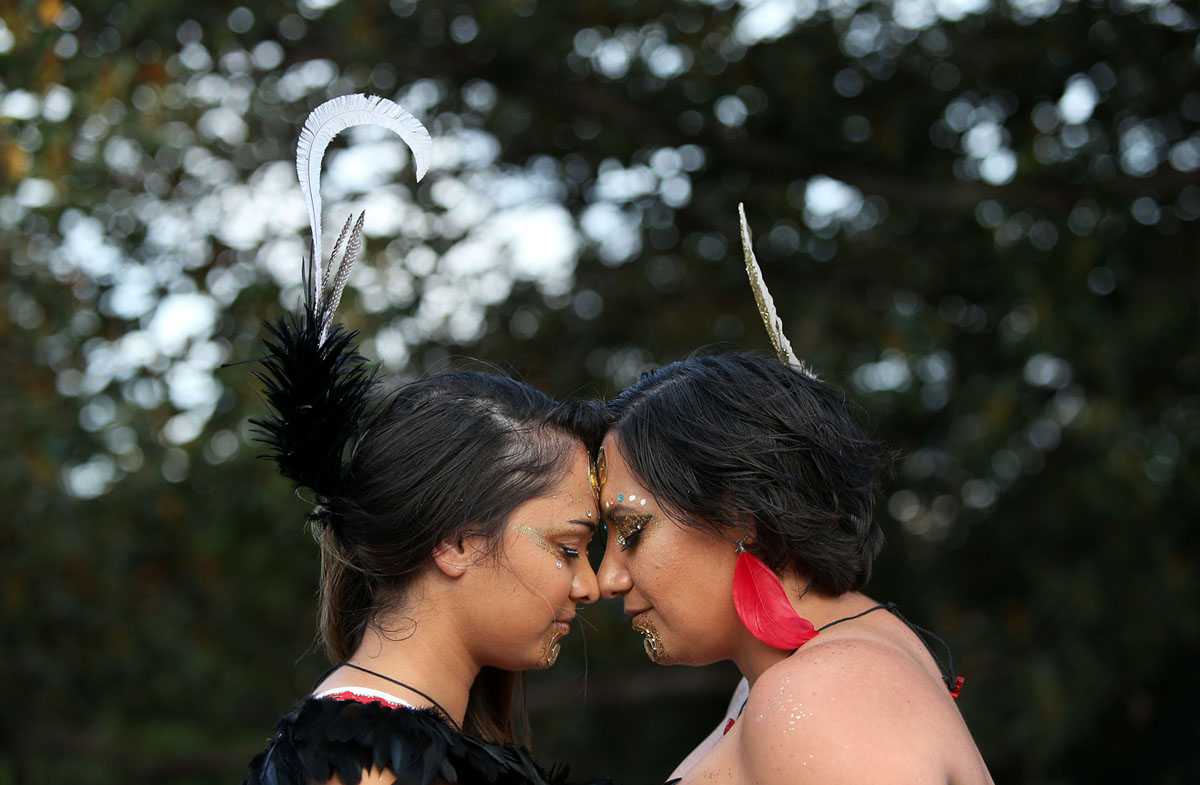 It has been nearly 10 years since the end of the Sri Lankan civil war, a horrific conflict that lasted more than 25 years and claimed an estimated 100,000 lives. A decade later, land mines and unexploded ordnance still litter the northern landscape, endangering those who are trying to return to their previous lives. Allison Joyce, a photographer with Getty Images, recently spent time with some of the Tamil women, many of them widows and survivors of the war, who work for the HALO Trust, one of the NGOs trying to clear one of the largest minefields in the world. Said Joyce: "Forty-four percent of HALO's staff working in the minefields are female, of which 62 percent are the primary breadwinners of their family, and 37 percent have had relatives who were injured, killed, or went missing during the civil war. As of January 31, 2019, HALO Sri Lanka has cleared 309,354 mines and unexploded ordnance in Sri Lanka."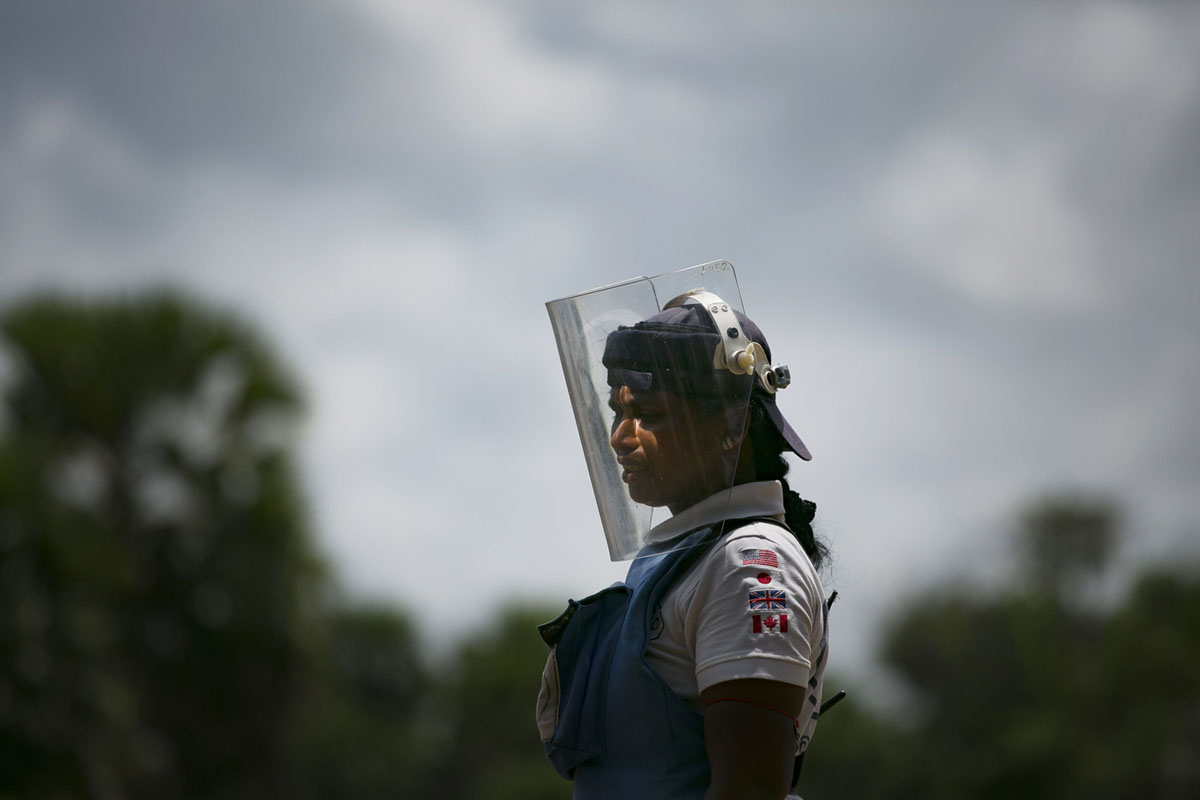 On March 3, a tornado outbreak struck several southern states in the U.S., including Alabama, where a monster of a tornado reached estimated wind speeds of 170 mph. It left a path of destruction more than 20 miles long in Lee County, killing 23 people and injuring at least 100 others. In the days since, survivors have been picking through the pieces of their homes, recovering what they can, as they try to determine their next steps.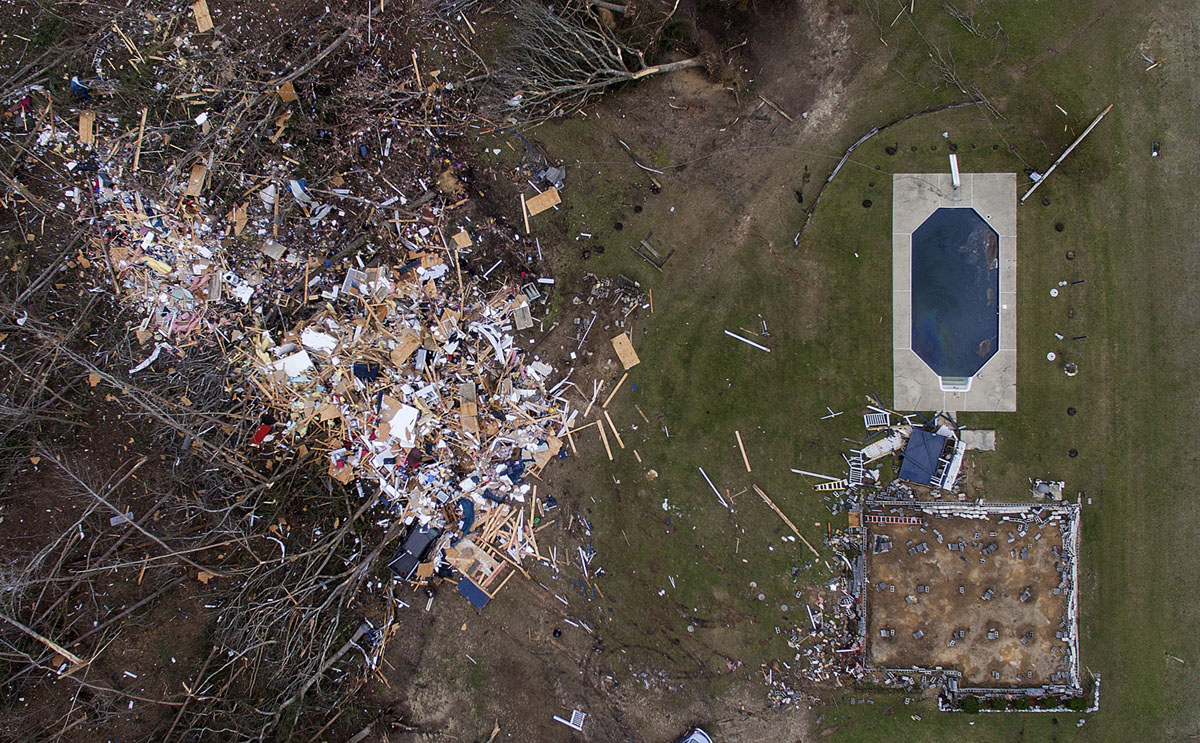 The editors of Smithsonian magazine have just announced the 60 finalists in their 16th annual photo contest, selected from more than 48,000 entries sent in from 207 countries and territories. They have once again let me make a selection of these images to share here from the competition's six categories: The Natural World, The American Experience, Travel, People, Altered Images, and Mobile. Captions were written by the photographers. Be sure to visit the contest page at Smithsonian.com to see all the finalists and vote for your favorites.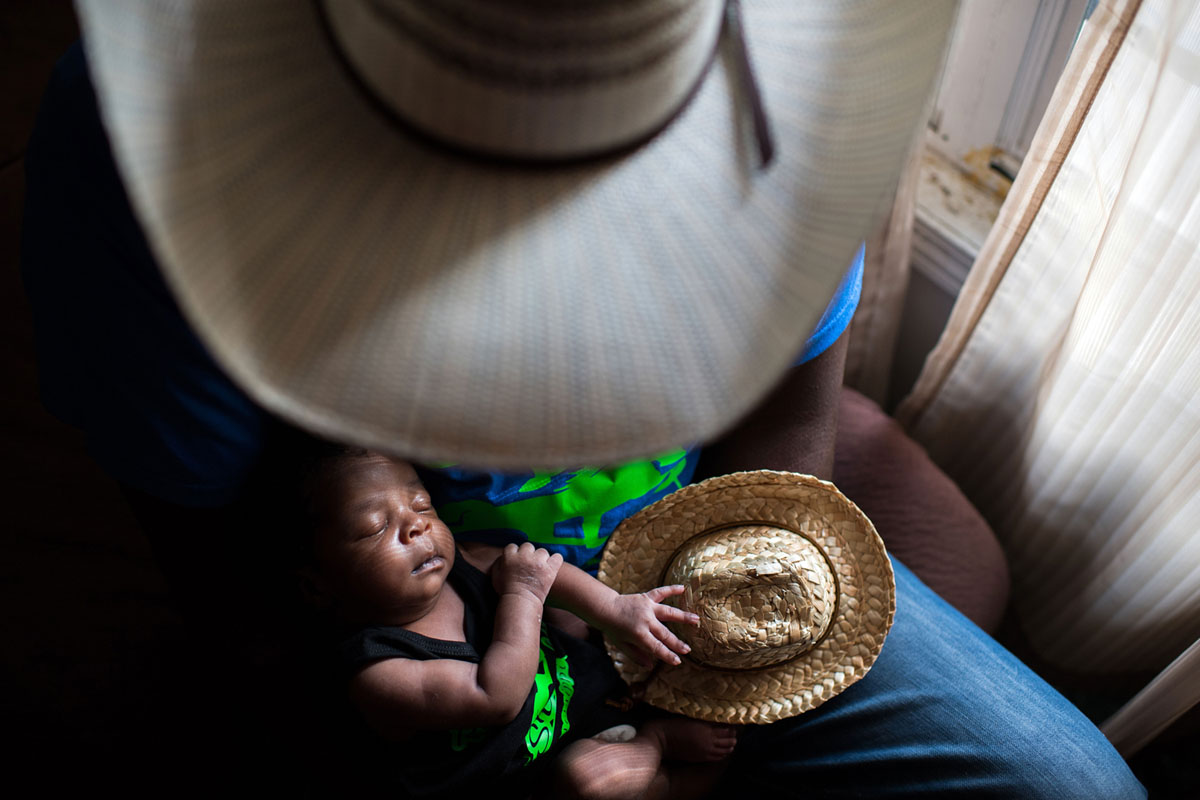 In Rio de Janeiro, tens of thousands of spectators jammed into the Sambadrome to watch the spectacle of samba-school floats, dancers, and extravagant costumes during Carnival. Even more people took part in the many blocos, or street parties, dancing and drinking into the wee hours of the night. Collected here are images from Rio and São Paulo, Brazil, during Carnival 2019.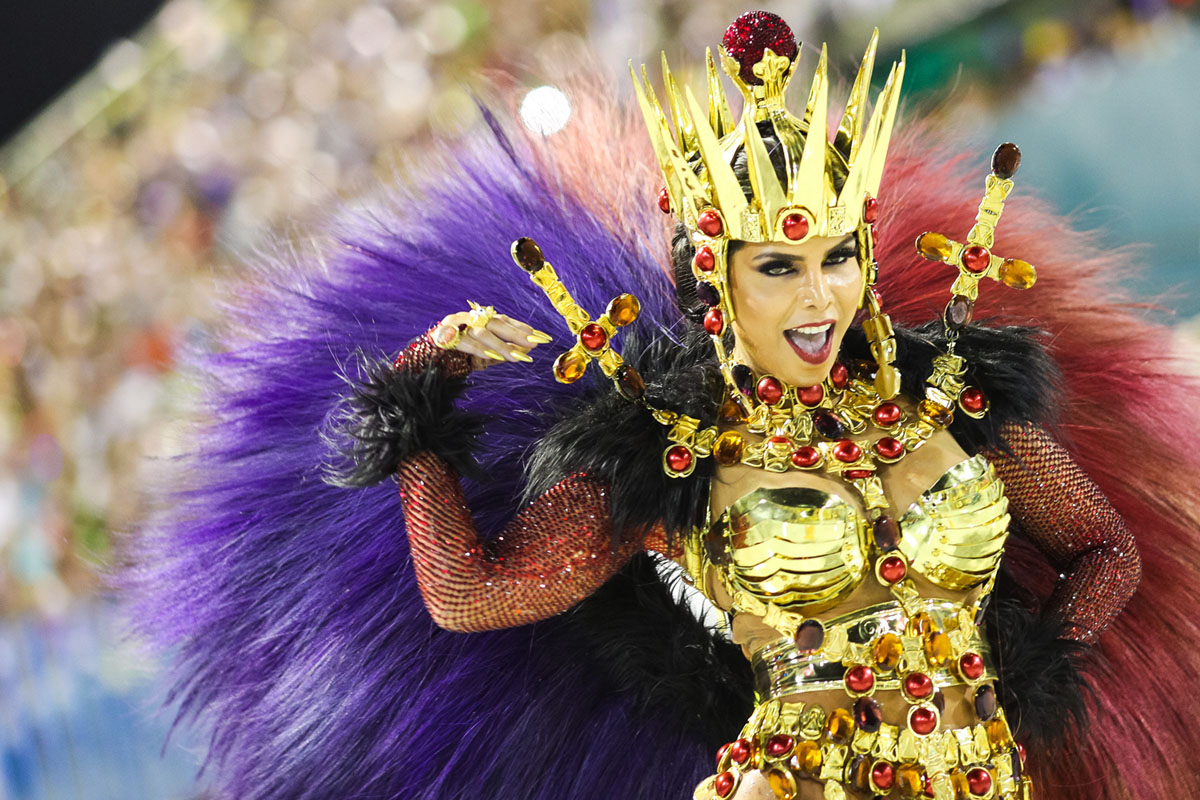 Ice mounds on the Great Lakes, an aurora above Finland, Spike Lee at the Oscars, a super bloom in California, the Museum of Illusions in Kosovo, battles at Venezuela's borders, bullfighting in Portugal, the Vienna Opera Ball in Austria, testimony on Capitol Hill, an aquatic-endurance challenge in El Salvador, flooding in California, and much more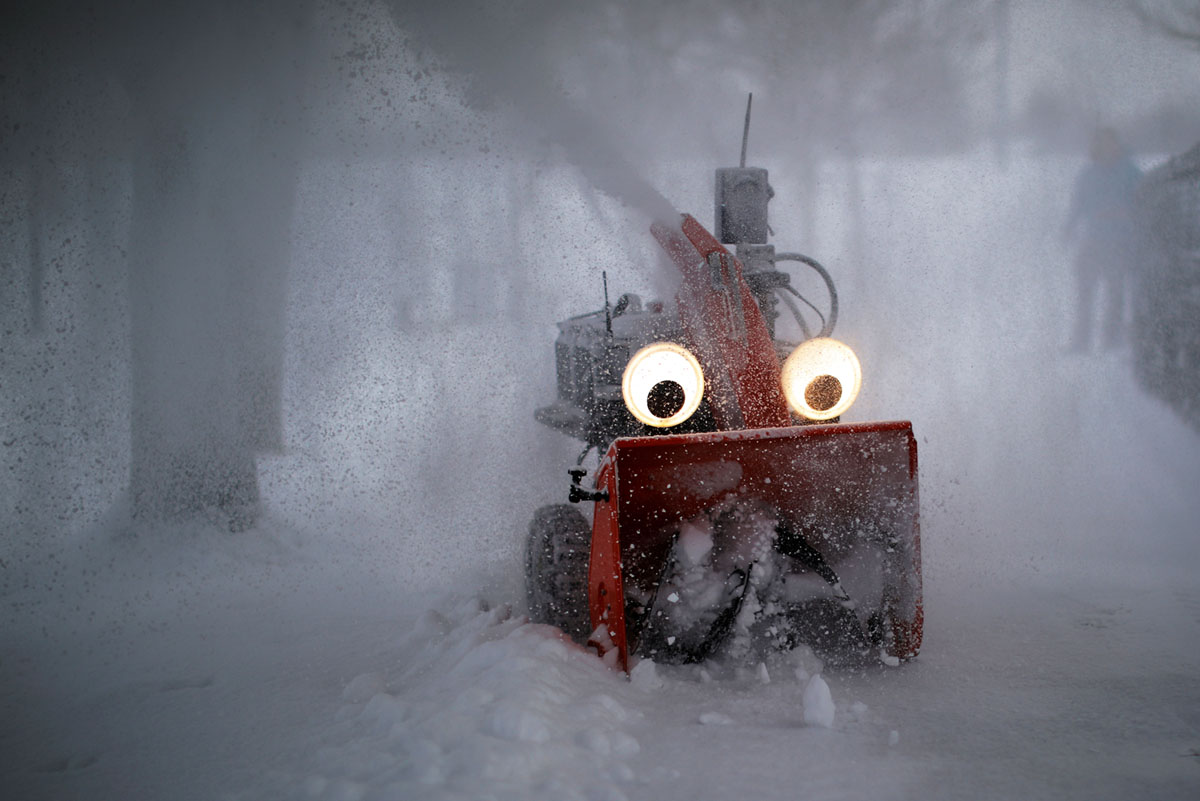 We wear masks for many reasons: for fun, for protection, or to make a statement. In turbulent public settings, obscuring one's face can protect an individual from retaliation while evoking fear and uncertainty in others. Donning the masks of cultural, political, or religious figures can ridicule them, or lend them power and further their legacy. Those who wear masks to protect their face from environmental hazards might also end up sending a message of caution to observers. In many cases, though, masks play a more lighthearted role, allowing the wearer to take part in a festival and become someone (or something) else for a time. Once again, I've gathered here a few recent images of people wearing masks, covering their face for a wide variety of reasons.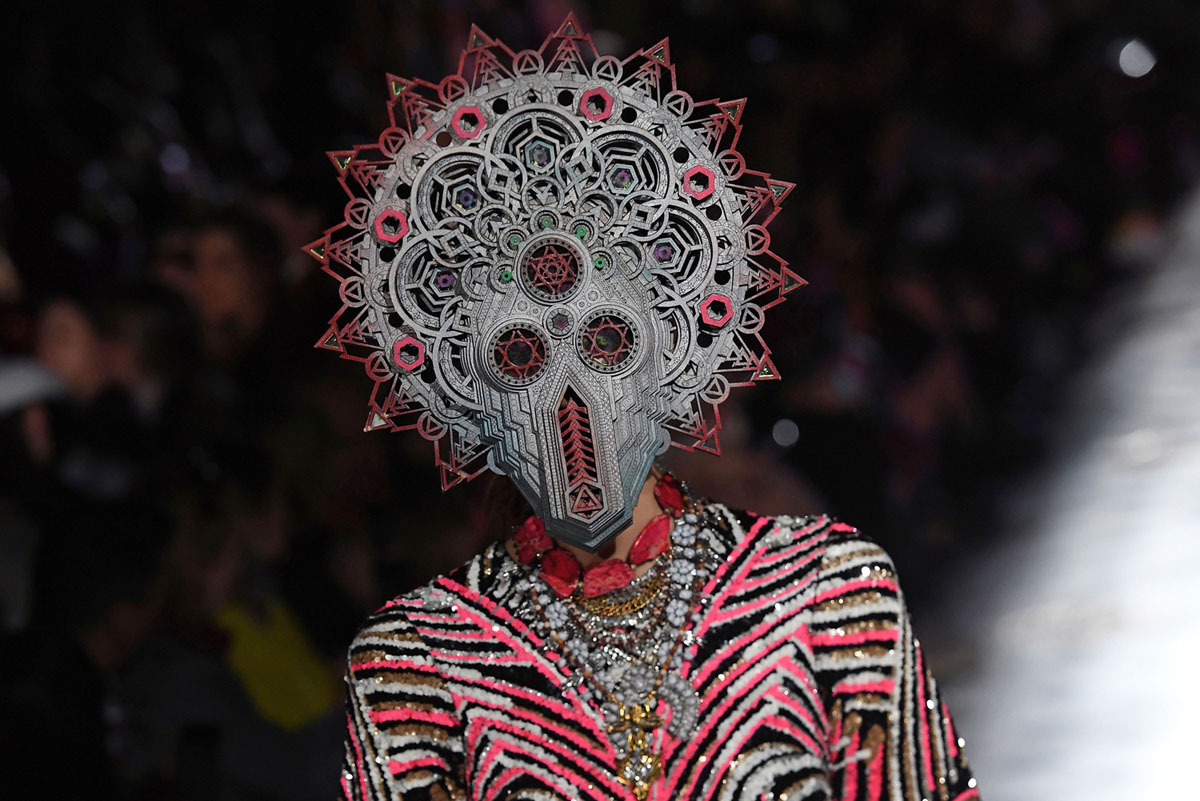 Organizers of the Underwater Photographer of the Year contest announced the winning photographers and images for this year, and the photographer Richard Barnden, from the U.K., was named Underwater Photographer of the Year 2019. More than 5,000 images were submitted by photographers from around the world. Prizes and commendations were handed out in categories including Wide Angle, Macro, Wrecks, Behavior, Portrait, Black and White, Compact, Up and Coming, and in British waters, Wide Angle, Living Together, Compact, and Macro Shots. UPY was once again kind enough to share some of this year's honorees with us below, with captions written by the photographers.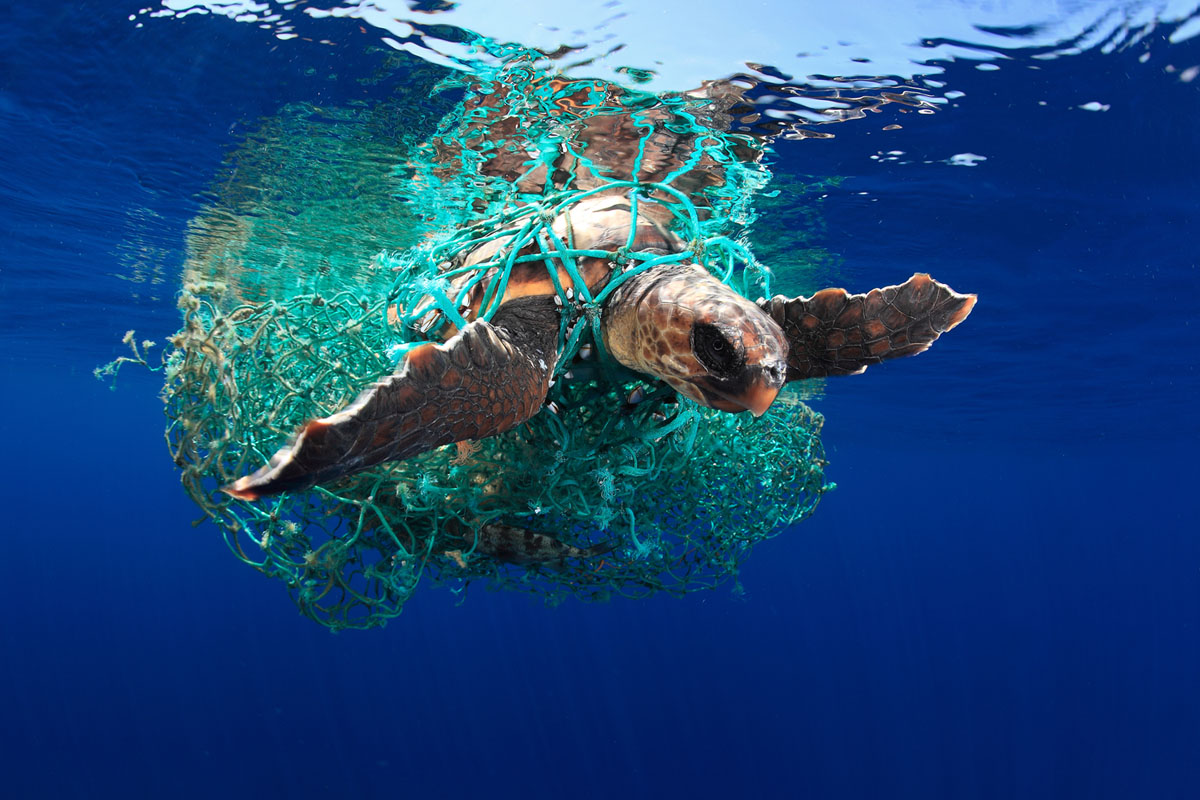 The 91st Academy Awards took place last night in Hollywood, and despite the lack of a host, it moved along at a good pace. Nominees and their supporters dressed to impress, the winners sparked celebration (and controversy), tears were shed, speeches were made, and parties were attended. You should definitely read Hannah Giorgis on Black Panther's technical wins, but I also invite you to view the collection of photos below, from last night's festivities.
A pangolin in South Africa, a slap shot in Florida, medieval warriors in Monaco, fashion week in London, heavy snow in Nebraska, canoe slalom in Australia, Carnival in France, a march for the environment in Brussels, Makha Bucha Day in Bangkok, and much more